In 2007, I lost my entire family. We grew up in San Diego. As the kids became adults, we found that even with decent jobs (I am a school teacher) we could not afford to live in SD.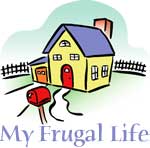 My mom helped my siblings buy houses, but not me. I had been the result of an unwanted teen pregnancy, and she never has let me forget how I "ruined her life."
I read the thrifty tips and feel like the loving mom, grandma, aunts and cousins I never have had are there, posting tips to save money and enjoy what we have. My family always hated and resented me out of loyalty to our mom, and as a result, I had to learn to cook, clean, shop, live - on my own.
Even now, at 53, I feel like a first grader at life, and reading ThriftyFun is like having a kindly old granny looking out for my pocket book.
By Grace from Aztec, New Mexico
Do you have a frugal story to share with the ThriftyFun community? Submit your essay here: http://www.thriftyfun.com/post_myfrugallife.ldml