Like many of the stories I have read on this site, I grew up poor. My father died when I was 4, leaving my 35 year old Mother with a 4 year old, a 6 year old and a 7 month old. She was unskilled, but tried many jobs to make money.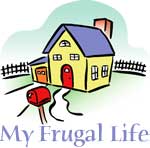 At one time, she was working 3 jobs, so we were taking care of ourselves pretty much from the time I was 9. In those days, we could do that. She would get up early, get out and pick up people from near and far to take them to where she worked. They were supposed to pay her $5 a week each, but most didn't pay on time. I babysat and cleaned the home of the school bus driver for spending money.
I decided when I got out on my own, that life would be different for me. During the last 2 years of high school, I worked part time as a waitress at Howard Johnson's; taking a different bus from school on the days I worked and Mom picked me up. Three days after I graduated from high school, I started work at the State Psychiatric Hospital, a job the school counselor recommended me for. It was secretarial, the job for which I was trained in high school. Then, I got my Mother a job there caring for the patients. Three years later, they gave her a license as a nurse by waiver. She then transferred to the federal government job with me. She worked in an Army Hospital and I worked on a Navy base. We eventually went to the same Army base together, working in the same hospital.
At age 22, I marred a man who was 44. He was getting a divorce and wanted to start a new life. I purchased a home, prior to my marriage, for the same money as I paid for the apartment, $100 a month. It was a wise decision as I made $12,000 on that house 8 years later, and moved to South Carolina. I put almost all the profit on the home here and paid it off after my husband's early death at age 60.
After being widowed 10 years, I remarried, but he became a violent alcoholic minister and I had to divorce him. While going through the divorce, I met a woman who said she fed her kids with coupons! I said, "That's what I need," although it was only me. Since then, I've become an expert with coupons, purchasing $10,000 in groceries last year for $1,000 over the span of the year.
It is a part of my life now, My coupons go with me everywhere I go. The three local TV stations have done a program on me and my coupons, so now I'm known as "The Coupon Lady". Even the newspaper picked up the story and put it on the internet.
My Doctor says most people retire and their brains become mush, but not me as I have to learn the new prices each week. Each Thursday, I hold a Coupon Club at the local library - free room in the library and no membership. The men and women come to get the coupons I have, to share what they don't use, to learn how to use coupons, and learn what is on sale where. I've helped the local VA hospital with free toiletries and the couples out of work with free food. Every week, I take my best friend food for the food pantry she runs. It is an interesting hobby, a Ministry, and certainly a frugal way of life.
By Betty G. from Anderson, SC
Do you have a frugal story to share with the ThriftyFun community? Submit your essay here: http://www.thriftyfun.com/post_myfrugallife.ldml