August 6, 2007
0

found this helpful
Do you have access to a public library? My home town isn't all that big but our libraries each have dozens and dozens of diabetic cookbooks, many just desserts. Check it out.
August 6, 2007
0

found this helpful
Go to splenda.com. They have a lot of good recipies there. Spenda can be a little expensive, but it measures cup for cup the same as sugar. I also substitute unsweetened applesauce for oil in any recipie that calls for oil (the only thing I haven't tried yet is a pie crust...don't know if that would work).
But doing that eliminiates extra fat. Yesterday I made a loaf of zuccini bread using a recipe I found at allrecipiesl.com...I substituted Spenda for the sugar, applesauce for the oil and egg substitute for the egg and oatmeal for part of the flour (to add fiber as I count carbs). Made the best zucchini bread! But it will still have some carbs because of the flour.
August 6, 2007
0

found this helpful
my dad loved impossible pie. it called for sugar and we just subbed sweet and low. now adays you could use splenda. i have posted the recipe on her.
August 6, 2007
0

found this helpful
Go to your local diabetic society website too, in my case it is the Canadian Diabetic Association, but I believe there is a American Diatebetic Association. in Canada, it is cda.ca Also agree with perfumed fan about your local public library. If it is small, they can order books from all over for short loans through something called interlibrary loan.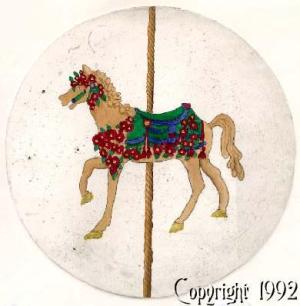 August 7, 2007
0

found this helpful
Here is a great dessert that anyone would love. And Sooo easy.
PINEAPPLE DESSERT
1 20oz can crushed pineapple, mixed with the dry ingredients of a ONE STEP angel food cake mix.
Put in sprayed 9 X 13 pan. Bake 30 mins at 350 degree. Can top with cool whip, ice-cream or whipped cream if desired.
(It has to be the ONE STEP cake mix. Don't know why, but two step does not turn out)