Gardening is so good for the soul and the only thing better to watch than something grow that you planted by seed with your hands, is to watch the look in a child's eyes when they see something they planted grow. Gardening is a natural for kids. Digging in dirt, being allowed to get dirty, wonderment and excitement, doing something with their own little hands. Well, need I say more?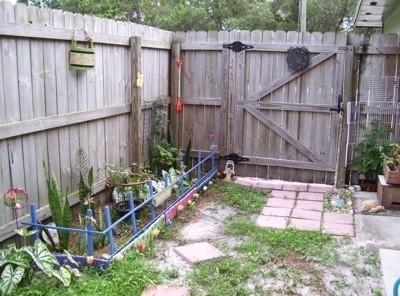 My grandchildren love Grandma's back yard. I converted a shed into a potting shed for them and, needless to say, we spend a lot of good times out there. I bought them their own little garden tools, finding them at dollar stores and thrift stores. Seeds are very inexpensive so they tried growing several things. Pumpkins, watermelon, tomatoes,string beans and squash.
Plants such as coleus, ivy, and philodendron are fast growing and easy to care for plants which make them great for kids to grow. Every time they spend time with me, they rush out to the yard to see how much their plants had grown and enjoy watering them in the process.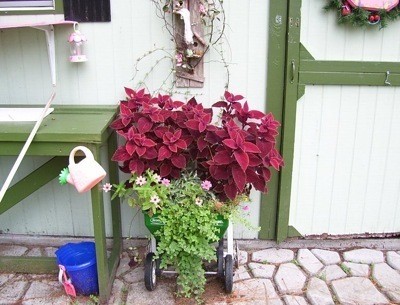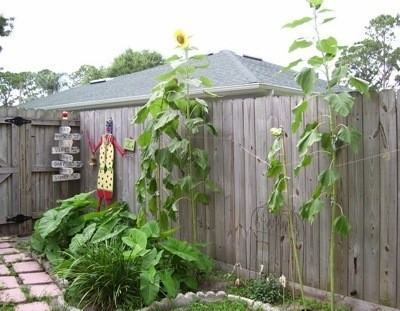 But, the greatest plant for them was the "Mammoth" sunflower and I recommend this to anyone who wants to garden with kids. They planted them by seed and they grew rapidly. We had no pest problems and they soon reached 9 feet tall. My joy comes from the look in their eyes as the plants grow and it is so much fun gardening with them. Try it with a child and you will plant many wonderful memories!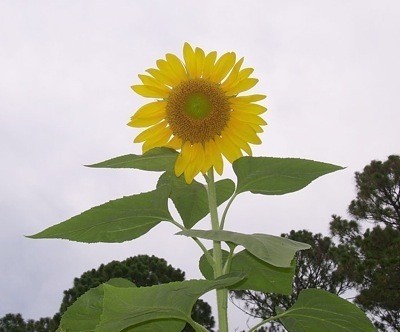 By Mary from Palm Coast, FL