As a single mother in 1980, necessity became the mother of invention for me. I had a house built with passive solar windows, and all electric heat, kitchen and water heater.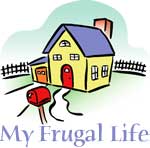 At $6.50 an hour, one week of electric heat and not using the wood burning stove, shot my electric bill up to $350.00 for a month.
As I had just used the electric heat for a week spent away in another state, it just taught me to not go away except for emergencies in the winter. The kids and I could keep the wood stove burning most evenings and nights and even cook on it, when the electric went out for sometimes 2-3 days at a time.
The normal electric bill ran about $120 a month, in 1981 and that was just kitchen and water heater use. So when a friend suggested a electric timer for the heater, after I told him I couldn't afford the energy solar panels cost, though there was a tax credit at the time. I went to Sears and purchased a $6.00 electric timer for the water heater.
Immediately, my monthly bill was reduced by approximately $30.00. Even working night shift, and the kids in and out of the house during the evening and day; about 8 hours could be always eliminated from the schedule when hot water was not needed.
Since then I have bought a new energy efficient 80 gallon water heater, thinking that I would rent out rooms after the kids finished college. Put a new timer on the larger heater, and with the reduced number of people in the house, increased size of the heater, but energy efficiency aspect built in. I now pay about 75% less in electric, than I did in 1982.
Of course other things have been replaced and improved upon, but the little electric timer has probably saved me the most and the most immediately, in monthly utility costs for over a 29 year period. Last week, while have the new energy efficient propane furnace checked, I had my third timer put on by a licensed plumber. The labor cost a little more, but at least now it is up to code and good for hopefully another 10 years.
When I asked the plumber why the schools and public buildings didn't use timers to save tax dollars, he said they could do it even on boilers etc, but would rather waster money on all the new Green Technology. Seems to me Green Technology should include dollar investment, vs monthly savings and recouping the costs in the long run. If you have lived through the two big energy crisis of the last 30 years, you know that it is knowledge that is power, not Don Quixote windmills.
Elijah3 from Sandia Park, NM
Do you have a frugal story to share with the ThriftyFun community? Submit your essay here: http://www.thriftyfun.com/post_myfrugallife.ldml