Competition is a good thing and has its place, but not when it affects the family budget.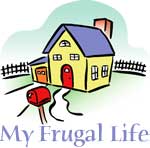 It seems that so many young people living in this fast paced world are getting in debt way over their heads because they want it right now or just because they feel they have to keep up appearances for their friends. The "keeping up with the Joneses" syndrome is a one way path to the poor house.
Credit cards are free for the asking, one doesn't even have to have a good credit history anymore. If you can sign your name, you can have as many credit cards as you want. Not to worry when they get filled up, there will be another one in the mail just waiting for a signature. Creditors are tickled if you don't pay them off, in fact they like it better if you don't they love getting that outrageous interest.
When this way of thinking came about, it was a sad day. I, for one, am glad it wasn't the norm when my husband and I got married. If it was, we were fortunate enough not to have been sucked into it. If we wanted something, we saved until we could pay cash for it. Obviously we did not live in a brand new home, drive a new car, or even have two used cars.
My husband had been riding to work with a fellow worker and split the gas before we married and planned to continue that plan so I would have our car. I was not working but stocking our cupboards and putting our 8 x 35 foot trailer together. As soon as I got things under control, I planned on looking for work so I would need a car. As fate would have it our car broke down on the way home from our wedding; we couldn't afford to buy another one right away, but luckily my parents could loan us one.
Not being used to being alone all day, my dear husband took pity on me and decided we could look into putting a TV on payments. This was a huge decision to us. A Sears TV that cost $150. We went to the store and looked at them, thinking the whole time "Is this smart thing to do?" We decided to see if we would qualify for their payment plan, filled out the papers, and were told to come back. I was so nervous I couldn't go in the store with him the next day. He went in, came back out in just a short time looking very downtrodden. He got in and pulled out, no TV! The tears were threatening as I said, "They wouldn't let us get it, would they?" Then he took a turn into the alley behind the store, turned to me, and asked if I want to go in and tell them we are ready to pick it up!
That and a $60 recliner were the only new large ticket items we had for the first 20 years of our married life. I recovered used furniture, we lived in older trailer houses with built-in dressers, and were as happy as "the Joneses".
We have always been rich in all the ways that count. We had each other to count on and we laughed when we had to live on peanut butter and eggs for two weeks. Now 43 years later we are still married and live comfortably. We are not rich monetarily, but have countless riches in memories and don't owe money to anyone.
If only the "Joneses" knew about the "pay as you go" plan our country wouldn't be living in debt.
By latrtatr from Loup City, NE
Do you have a frugal story to share with the ThriftyFun community? Submit your essay here: http://www.thriftyfun.com/post_myfrugallife.ldml