January 4, 2010
0

found this helpful
I have a white marble table top and it has both stains from food and marks from coffee cups and place mats. How do I remove them? Also, I need to know a safe inexpensive way to polish the marble.

Sandra from Brooklyn, NY
Answers:
Cleaning Marble
I feel I must tell you my horror story;

My mother-in-law left us a beautiful Italian (yes, imported) marble table when she died. We tried to be extremely careful, however, something caused cloudy spots to appear. I looked up anything and everything and tried several so-called gentle solutions. Not only did they not fix the problem, they tended to make it look worse! In desperation we went to a marble works company and they told us the only way to restore marble is to let a professional do it. I have to agree with him. Since we are on a fixed income we cannot get the work done for $500 + dollars! Instead, we have had to cover it with a tablecloth. (11/04/2006)
By hsorbits
Cleaning Marble
My horror story; I took my German Marble top cabinet to a German stone handling shop. They were unable to remove the stain and polishing did no good. Good luck (10/16/2008)

By 2oma
November 3, 2006
0

found this helpful
Can anyone give me advice on cleaning marble?

Thanks,
Edie from Owensboro, KY
Answers:
Cleaning candle wax smears off of cherry and marble
hi,
i need to know if anybody knows the bestw ways to get the candle wax smears off of my cherry wood and marble tables, the wax if up but the marks won't come off, any ideas?
Thanks (05/21/2006)

By eileen
Cleaning Marble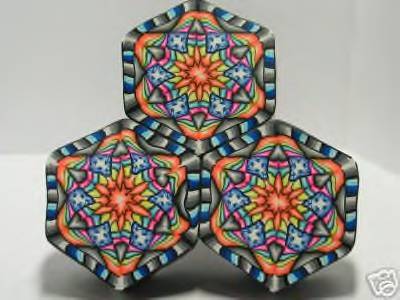 This is so ironic as I, too, must clean a piece of marble for the first time. So I've done a GREAT deal of research, including speaking with my Uncle who was a marble sandblaster for 40 years. In any event, here are the suggestions from the "pros" I've gathered"

1. First line of defense: Just like Susan mentioned above, mild liquid soap and warm water - but do not overwater the marble as it is porous. Do only a small section at a time and dry it with a soft cloth after washing.
2. Now, if that doesn't do it, (b)DON'T(/b) be tempted to turn to any acidic prodct (lemon juice, vinegar or Coca-Cola (R) as Susan mentioned first above)

3. However, there may be spots that require a little more action! (b)AVOID(/b) abrasive cleaners (like Comet (R), Soft Scrub(2), salt, scouring pads and ANY SOLVENT PRODUCTS (like paint thinners, gasoline, Carbona(R) carpet cleaners, etc).

But there are some gently-abrasive cleansers that just might do the trick:

a. Find spots that need a little more help and sprinkle a little 20 Mule-Team Borax(R) or baking powder (NOT BAKING SODA!!!), or cream of tartar (found in the spick rack of the local grocery). Rub with a damp cloth or sponge. DRY THOROUGHLY!!

b. If the spots are not too bad, try cleaning them with a mixture of 1 part liquid laundry softener and 2 parts water. Clean thoroughly and BUFF to a wonderful stain.
c. LAST BUT NOT LEAST. (Not sure if this is practical given the job you are undergoing) If you are trying to clean and restore heavily soiled/stained marble here's a recipe the "old timers " still use!

Grate (or put in a food procesor that you will probably not use again for real food(!) 5 bars of IVORY(R) soap. Cook them (I speed up the process in the microwave) with hot water - maybe 6 cups or so until you have a mixture similar to yogurt or heavy syrup Here's the rub - PAINT THE SURFACE AND LET IT SIT FOR ONE WEEK... If it begins to dry out, add more water (via a spray bottle) to keep it in a moist contiion. After the week, wash it all off dry and seal.

WHICHEVER METHOD YOU USE - ALL MY EXPERTS SAY THAT IT'S A GOOD IDEA TO WARM THE MARBLE WITH A BLOW DRYER OR ROOM HEATER SO THE PORES OF THE MARBLE WILL OPEN UP AND MAKE ANY CLEANING MUCH EASIER.

My last 2 cents. I love using Black and Deckers (TM) Scumbuster (C). I really wonder if the white pads (NOT THE BLUE) aren't soft enough to give you some "machine" help to add to your muscle power. Personally, I'm going to try this on pre-warmed marble with a mixture of water and laundry softener. That's my plan. I'll report back TODAY with my results.!!

Good Luck

Barb from Concord Ohio (I love cleaning almost as much as I love creating clay artwork!) (05/21/2006)