My 15 year old daughter, Tori died under horrific circumstances 11 years ago on 8/27/98. This was the worst experience that I have ever felt.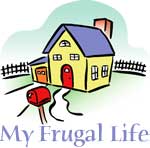 Friends circled us, send flowers, food and condolences. I know these people were supporting us the best way they knew how.
At the time the flowers were a reminder my daughter was gone, their scent nauseated me. The food was left untouched (but shared with visitors), and the condolences rang as empty words, garbled and nonsensical.
Looking back, I would like to share with you what soothed my soul and helped to get through my shock and pain. My friend came to my house immediately upon receiving "the news". She fielded phone calls and was a stalwart for me.
While my home shrieked in silence, she sat on the couch next to me, stroked my hair, rubbed my back, and listened to my muffled sobs. All this time she barely said a word.
Weeks passed. People were baffled and did not know what to say, they disappeared.
My friend stayed in touch. She stopped by frequently and showed me I was not alone.
Her gift was LOVE. I can never buy or replicate it. It was the gift of time.
Over a decade later, I remember her presence. This was a Priceless Gift, a gift that I am willing to pass on should somebody ever need it.
Chris from Northern, Virginia
Do you have a frugal story to share with the ThriftyFun community? Submit your essay here: http://www.thriftyfun.com/post_myfrugallife.ldml