When shopping for a lead, buy one that is easily seen, even at night. This is not for traffic only, it is for the dog's welfare also. To their mind, it is a scary thing to begin leash training and not know what it is you are hooked up to.
I noticed that the leash pictured below, from Walmart works great for Bruno. He is just wearing one of those plastic reflective collars right now.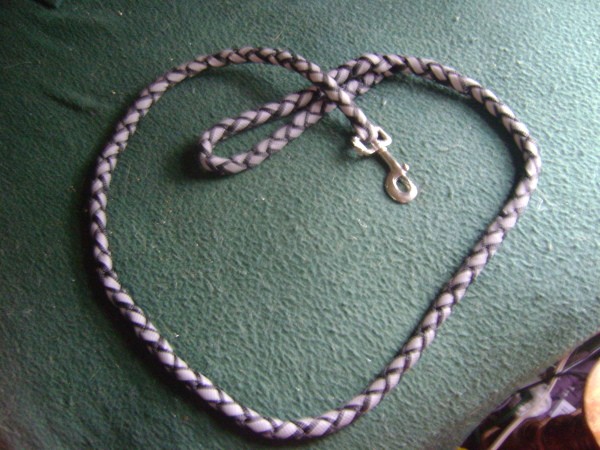 Here is how I found this out: I followed him on one of his run abouts. I held this leash I had just bought. I followed him to about ten different places, and stood where he could see me. Then when he was finally tired, and let me catch him, I put on the leash.
We started at a fast trot when he would balk. I told him to "hurry" and we started off at a run. When he settled down a bit, we would walk. He didn't have time to balk or complain. Now he dances when he sees me holding this easily seen leash. I think it is because he can see it.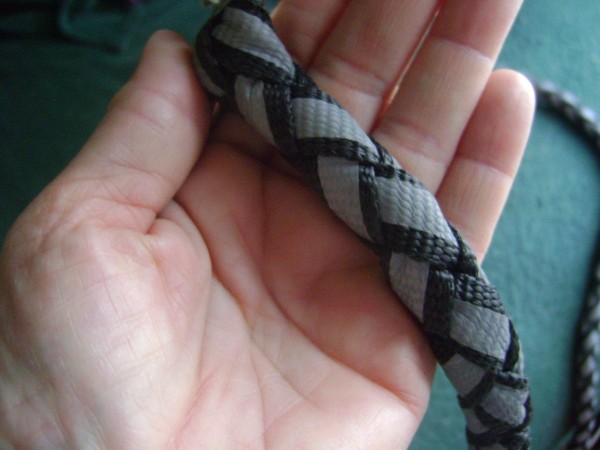 Bruno was so adamant about not walking on a lead, that he actually pulled out of a harness. Now I can just hold it and he gets excited. I hope this tip helps someone who has a notorious leash hater like Bruno used to be.
This photo of Bruno is from a year ago. He is much larger now, and yet he prances on the leash, and doesn't pull at all. I find this really funny, after what kind of fit he used to throw all the time about walking. :)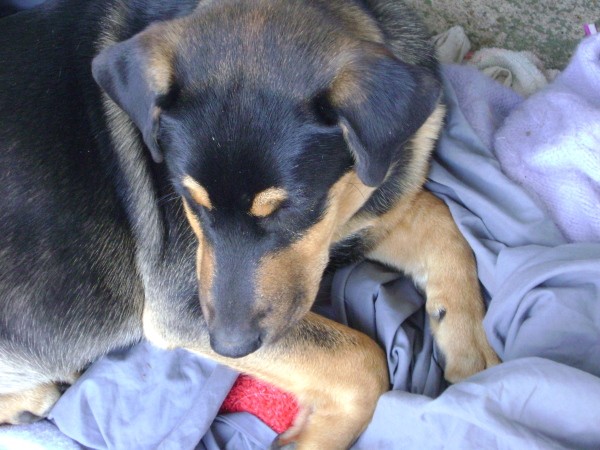 By Robyn from TN