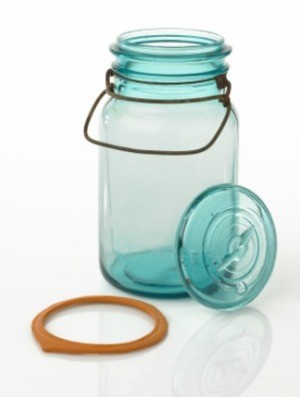 It can be difficult to find the right sized gasket for an older glass container. This guide is about finding replacement gaskets for glass canister.
Ad
---
Questions
Here are questions related to Finding Replacement Gaskets for Glass Canister.
I bought a glass cookie jar that sits on it's side with a wooden lid. The lid has no gasket to fit tight to the jar. Does anyone know where I could get one? I have tried Google and haven't found what I'm looking for yet. Would silicone work on the lid to make a tight fit? I'm hoping someone can help me, I really like the jar. Thanks so much.

Joyce from Coffeyville, Kansas
Ad
---
---
Best Answers

By melody_yesterday [213]10/15/2008
I had a thought of this today after reading this post a couple days ago: Wrap Saran wrap or other similar plastic wrap tightly around the inner part of the lid where the seal is missing.
.
Tear off a piece long enough to go around that part of the jar at least one time & twist it starting at a corner very tightly until it is all twisted & secure it. Which ever of the tips by readers work for you, it would be interesting to know!

---
Best Answers

By Kim Churchman [3]10/13/2008
I would use silicone caulk, but I would put it between two sheets of waxed paper or something. Then I would trim it to fit with scissors. Try looking on eBay first, because there are still manufacturers of those gaskets making them.
---
Best Answers

By Tina Siegl [26]10/09/2008
I have two things to suggest. The first is a large, thick rubber band wrapped around the area of the lid that would normally be covered by a gasket. The second is to run a thick band of hot glue in that area to mimick a gasket.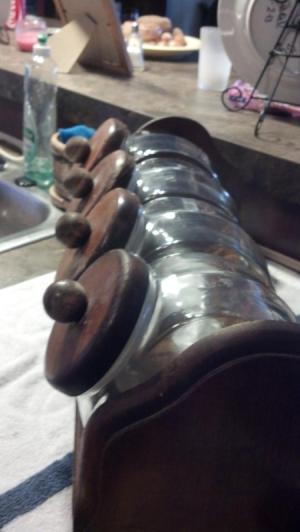 I'm looking for seals for my glass canisters. I need 3 1/2 inch in size. Where can I find some?
By Tonya Y from Joshua, TX
Ad
---
---
Most Recent Answer

By Beth B.03/25/2013
My Ace Hardware reliably has them! If not there, then Sur la Table, but they're bound to be more expensive there.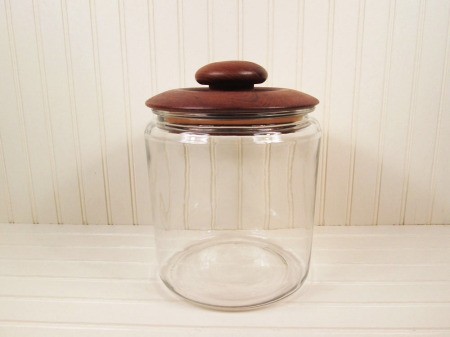 I am looking for replacement rubber seals for these Goodwood brand cookie jars from the 1980s.
By ivywoof [1]
---
Most Recent Answer

By jean leiner [14]07/03/2015
If you cannot find the actual gaskets, try using elastic headbands, which are about1/2inch wide, and can be found in the hair care section. You could cut it to length, and glue the cut ends together. Perhaps you may find a size that will fit without cutting. I bought a pack of these to use to hold the plastic garbage bags in my kitchen trash and they work well.
I need replacement gaskets for my glass canisters. The gaskets measure 3 5/8" inside diameter
. Do you know where I can get these?

By Joyce H
---
Most Recent Answer

By Carol L Craig [17]10/30/2014
I ordered mine from Fantes Kitchen Wares-I found them online about 2 years ago. The shipment arrived fast and I was very satisfied with the rubber gaskets.
Where can I get a clear, silicone gasket for a 5 inch food canister? I can find the canister and the gasket, but I just need the gasket.
By Paul
---
Most Recent Answer

By Lizzyanny [9]04/19/2015
I live in the Pacific Northwest and have seen gaskets only at McLendons Hardware. A web search turned up many suppliers.
I have a glass cookie jar with a glass lid. There is no gasket or other way to "seal" the lid and keep the cookies fresher. I need a rubber/silicone gasket 5-1/2" interior size.
By Jo C
---
Most Recent Answer

By jean leiner [14]03/27/2015
Could you wrap a wide large rubber band or several narrow ones around either the lid or the top of the jar to act as a seal?
I can't figure out how to measure for the replacements. The inner opening of the jar not the lid is 3 1/4" diameter approximately. The replacements I see say they are 2 3/4" inner diameter.
By Amy
---
Most Recent Answer

By Lizzyanny [9]12/31/2014
Those would be the right size for your jars.
It is flat, 3.5" inside, 5" outside. Anyone know where I can find a kitchen canister gasket like that?
By Donald
I purchased an extra large Meloni jar minus the seal for air tightness. Any idea where this can be purchased?
By Cheryl N
The gasket measures 2 7/8" inside and 3 7/8" outside with a small lift tab. How or where can I get a replacement?
By Connie R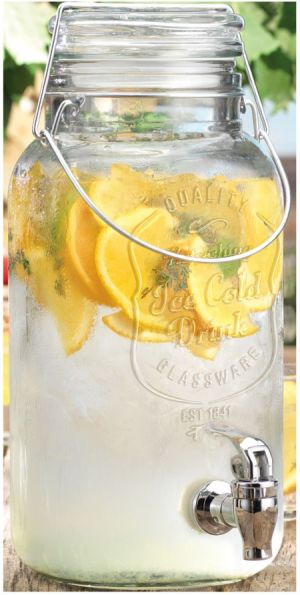 I am looking for a replacement 3.5 inch round glass jar lid with gasket only for my ice tea glass jar dispenser with spigot. I measured the round inner jar top dimensions. I live in NYC or website locations would also be good. Thank You!
By Owen
Solutions: Finding Replacement Gaskets for Glass Canister
Do you have knowledge about this guide topic? Feel free to share a solution!