House Trained Dog Pooping Inside
It is frustrating and confusing when your house trained dog backslides. This is a guide about what to do when a previously house broken dog has started pooping in the house.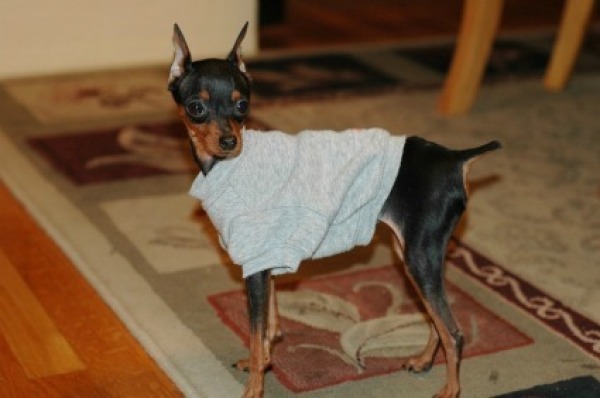 Filter

: All Articles
Sort

: Relevance
He is a 5 year old neutered male Cocker Spaniel. I adopted him 6/25/16 and he has not had any accidents until recently. I let him out to go many times a day, and even take him to a dog park and he always poops there. Lately, he has had 2 bouts of diarrhea and I understood that he couldn't help it. Yesterday, I let him out and he came back in and pooped in the house. I caught him in the act and yelled at him (he looked ashamed) I put puppy pads down in case he had to go again. Last night (he sleeps in my room) I put down another puppy pad after letting him out, and during the night he pooped in like 10 different spots (not on the pad). When I woke up and stepped in it, he knew he was in trouble. I have him now in the bathroom with his food and water, another puppy pad and I am going to pick up a crate at my mom's today and keep him crated. I don't know what else to do. I yelled at him yesterday and he was so pathetic looking. This morning I just grabbed him and put him in the bathroom. I give him kibble and little pieces of chicken, at first 7 weeks ago, his stool was loose due to the diet change, but has been normal since he got used to it. What should I do?

August 23, 2016
0

found this helpful
Your dog is not ashamed when you yell at him, he is afraid. A dog who is afraid is unable to learn. most likely your dog is having a physical problem. I recommend you start with your Vet 1st. I would also be suspicious of the diet change. You might try a kibble for sensitive stomachs. A dog who poops 10 times at night is having a problem somewhere. Can you go back to his original diet just to see if it works? Another possibility is that he is afraid of something outside. Go out with him. It boosts his confidence and gives you a chance to look around and see if there is something bothering him outside. A good long walk on a leash daily might be helpful too. Crating him at night may help, but for sure yelling will not. Good luck to you.
I have a 2 month old puppy that is being potty trained, so naturally he has accidents inside the house. I dog sit my aunts 3 year old dog once in a while and he is house trained, he sits at the door and barks when he wants to go out side to do his business. Now this is the first time I had the 3 year old with my new puppy and as soon as he walked in the house he started peeing everywhere, which I expected, but what I didn't expect what that he started pooping inside too. So what I want to know is if the older dog is pooping inside because of the puppy or not?
August 18, 2016
0

found this helpful
Yeah, it is. This is territorial behavior. I think it's important to let him know this is really unacceptable. Clap your hands loudly, say No! and take him out.
I would also suggest taking both dogs out to poop and pee together and for walks together. Get them on the same "team," so to speak. Dogs are pack animals and should get used to each other quickly.
I have a 12 month old Cocker Spaniel cross. She was rescued from a puppy farm and while she is lovely, she has been hard work to house train. On the whole she is good and we keep our back door open to give her easy access to the garden where she will pee and poo, though occasionally she will poop in our sitting room on our rug. We are at a loss to understand how to fix this and any suggestions would be really appreciated.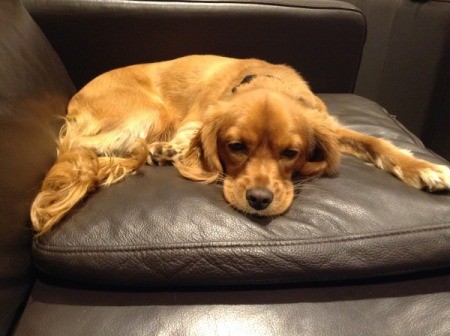 May 11, 2016
0

found this helpful
Best Answer
It's possible she keeps smelling the spot. It's hard to get rid of the smell because a cocker spaniel's sense of smell is 40 times more powerful than a human's.
At this point I'm really not sure what to do. I have a 10 year old pure bred Pug named Cookie. She's trained to do her daily business inside my home on newspaper, due to Pugs having problems with heat that could possibly cause a heat stroke in a very short matter of time.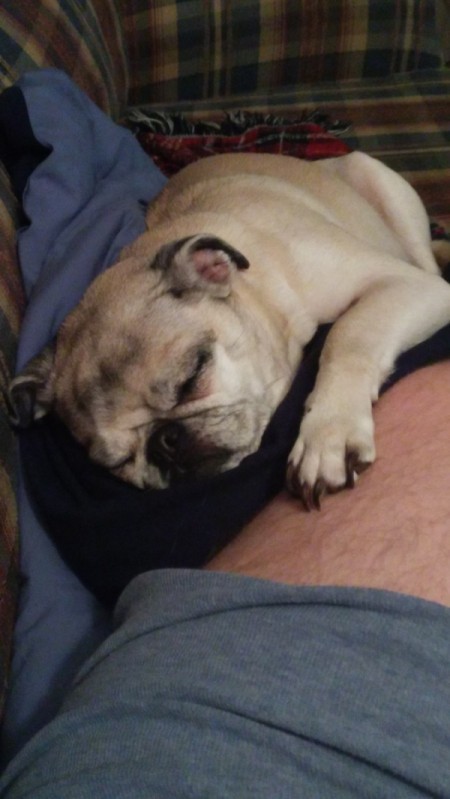 She's been wonderful doing so since we started training about 2 months after she was born. But recently, she just started pooping and peeing anywhere in the house. Could it possibly be depression? We had another pet Muffin, a Pekingese/Pug mix who has recently passed away going on three months June 11th 2016 due to old age. She was almost 13 years old. They were very, very close. Muffin was 3 years old when we brought Cookie home, and they were inseparable ever since. And once Muffin passed away she became slightly distant, and it just seems like she may of given up on life all together. She's not herself, the baby girl I know. She seems so miserable, and my heart is breaking for her. I don't know if it could be depression, or possibly an illness. I wanted to see if anyone would possibly know what could be happening, before I take her to the vet. I'm not ready for more bad news with my other baby. Please help me.
June 2, 2016
0

found this helpful
I would say this is depression. Dogs can grieve for lost companions. Your dog is at a disadvantage. She doesn't see other dogs that often because of your concern about heat would probably keep her from the dog park and such, and because she had a dog companion you probably didn't think to introduce her to many other dogs. Now that her only dog friend is gone she is naturally depressed.
If you don't plan on getting another dog now, socializing her with a neighbor's small dog might be an option. Dogs have "playdates" nowadays. My cat does with the neighbor's Maltese.
Read More Answers...
We have a 3 year old Westie. He has been potty trained for quite sometime. But lately he will go in my son's room and poop. He does this when we are not home and when we are home. My son can leave his room for 5 minutes and come back and find poop. If my son's bedroom door is closed he will poop right outside his door in the hallway. I am not sure how to handle this?
I have a Jack Russel who sleeps in the bathroom at night. My parents don't allow dogs in the bedrooms however they do let her inside. She is 7 years old. She is trained to do her business outside as I take her out regularly and tell her to do a wee and stay with her until she does one. It is also routine to go straight before bed. However, occasionally in the mornings we wake up to poo in the bathroom, never pee.
She normally goes into the bathroom around 10pm and is taken out around 6am. I normally feed her dry food in the mornings before 10am. How can I stop her from pooping in the bathroom? I thought this was just a puppy phase and she needed to get used to controlling her bladder and sleeping in the bathroom, but she's an adult now and still continues this habit.
March 26, 2016
0

found this helpful
I didn't notice this comment, sorry.
Okay, she's not alone, that's good. What are you feeding her? Foods that create more bulk will make some dogs have to go too frequently. You might try a grain free food on her. Most dogs can "hold it" for eight hours but too much fiber might make her need to go.
My cat goes twice a day on soy-free, grain free food. If your dog goes 4 or more times per day there is too much extra indigestible stuff in the food.
Read More Answers...
We rescued an 8 year old Chihuahua mix. She's been with us 3 weeks. She was outdoor potty and piddle pad trained by the foster mom. She never has an accident peeing, but a couple of times now she's pooped in the house. If she can't get out she uses the piddle pad to pee, but only once has she used the pad to poop. We get her outside often during the day. I'm a little concerned how do I reinforce her to either poop outside or use the pad?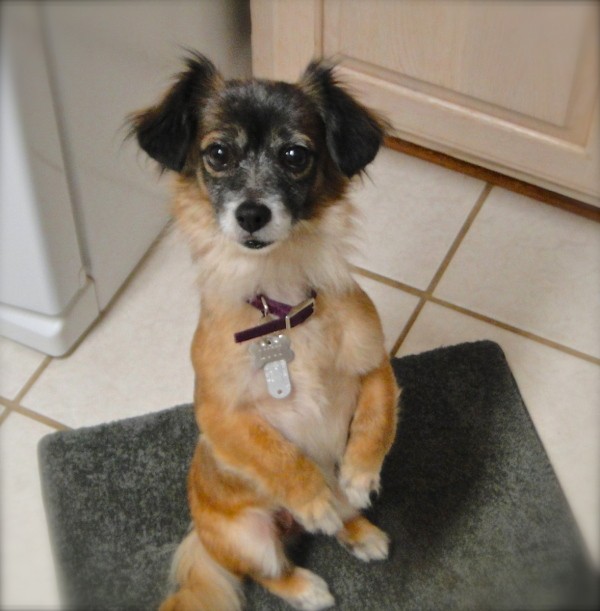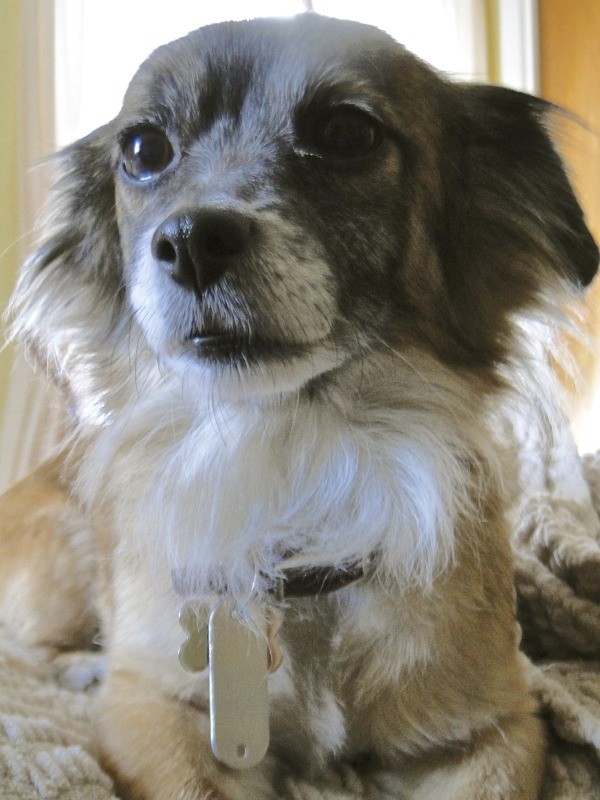 By Louise M.
April 4, 2014
0

found this helpful
Best Answer
Scoop up her poop and place it in the area of garden that you would like her to go - leave it there for a while - each time you take her out put her face near the poop to get the scent. After meals is a common time to poop , usually within 1/2 hr with my dog or during exercise.
Never physically punish the wee one as this may already of happened to it and she may fear you. By the look of this wee dog it will be well worth the trouble to keep her - it is adorable & will return the love you give it 10 fold.
Best wishes
I have a toy Poodle, 4 years old, and a Cavoodle that is 2. In the last 3 weeks it started. I think the 2 year old is doing poop in my bedroom when I am not home. They sleep with me, but when I am home they go outside to poop. What could be the problem? Could it be anxiety? They are home for long periods. Nothing has changed.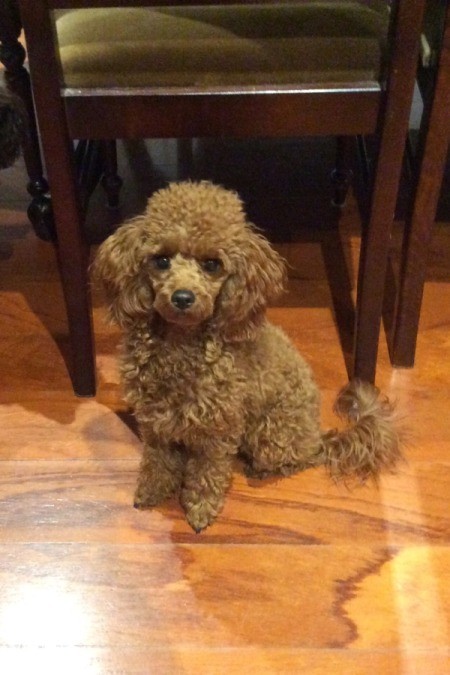 We have a 5 year old American Cocker Spaniel, she was crate trained at 6 months to pee and poo in the guest toilet. Recently she has been pooping all over the house mostly right in front of us and sometimes with guests around. This is very confusing since she still pees in the right place. We changed her food a couple of weeks ago, could this be a reason? Any advise?

By Taniya
March 29, 2015
0

found this helpful
Best Answer
Dogs like a regular routine, If you feed them the same time every morning and no snacks between and go with them to toilet for a few weeks they will know what you expect. Have patience and don't yell if they forget. With consistency your dog should be fine.
I have a one year old Cavalier King Charles Cocker Spaniel that just recently started to poop in the house in a certain spot. We would wash the spot, but he'd go back there, no matter how strong the cleaning liquid's smell was, or if we put him outside or told him 'No'.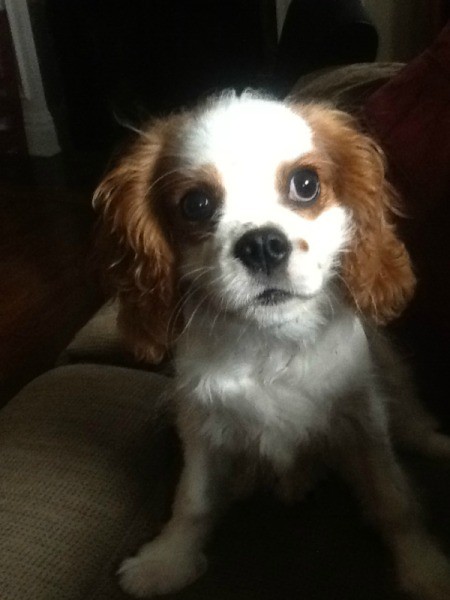 He was house trained and we would put him outside on the deck to do his business, and he'd do it. But now, he'll be out there for a long time, an hour or two, and he'd come in and go inside on the carpet. Is there any way to fix this?
Related
© 1997-2016 by Cumuli, Inc. All Rights Reserved. Published by
ThriftyFun
.
Page
generated on August 28, 2016 at 8:03:21 AM on 10.0.1.226 in 7 seconds. Use of this web site constitutes acceptance of ThriftyFun's
Disclaimer
and
Privacy Policy
. If you have any problems or suggestions feel free to
Contact Us
.