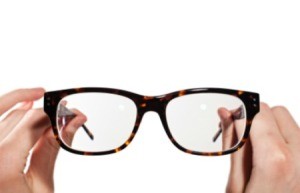 Finding a way to clean this glue off your glasses can be a challenge. This guide is about removing super glue from eyeglasses.
Solutions
Share a solution for this guide today!
Questions
Here are questions related to Removing Super Glue from Eyeglasses.
Does anyone know how to remove super glue from plastic eyeglass lens?
By Velma
---
Most Recent Answer

By Jackolyn Smith05/22/2012
You can try nail polish remover. The acetate in it melts the super glue, but it might also ruin the lenses. Hospitals use acetate to melt the glue if you glue your fingers together.
I got super glue on my glasses. How can I remove it?
By Dotty
---
Most Recent Answer

By carolcoen08/03/2010
I thought about acetone also. That's the only thing I know that works. I would try very little on a cotton swab. Good Luck.
How do you remove Krazy glue from an eye glass lens?
By KC Lang from Detroit, MI
---
Most Recent Answer

By carrasquel05/07/2011
Buy the strongest nail polish because it works! Must keep the cotton doubled tip swabs super wet at all times when rubbing the stained areas! I rubbed for 30 seconds in stained area and cleaned wet area with toilet paper "Continue same process again and again" Important!

One more thing "Keep the cotton swabs purely wet at all times and use 1 time with every different swab. Never use same swab again. I'm happy now! I thank Suntydt with the eye patch! God bless you Suntydt!
I was repairing my eyeglasses' frame with superglue and the dog bumped me which caused a small smudge on the lenses. Is there something that I can remove this with which won't cause scratches?
By Carolyn C. from Jacksonville, FL
---
Most Recent Answer

By Suntydt05/06/2013
Fingernail polish remover. Don't get it all over the lens though,. It will leave an oily surface that may take a while to clean off but it won't make any scratches. I would recommend you use a toothpick to put drops on the super glue. Let it soak before trying to rub it off. Maybe even use the tooth pick to try to scrape some of the glue off once it softens ups to there is less to clean off (prevent smearing).
How do you get Super Glue off eye glasses?
By Jodi
---
Most Recent Answer

By barnsma09/15/2013
I know it works for skin, but perhaps finger nail polish remover? I don't know if it will effect the lens though.
How do I get super glue off glasses lens?
By Sharon
Archives
Thrifty Fun has been around so long that many of our pages have been reset several times. Archives are older versions of the page and the feedback that was provided then.
How can I remove crazy glue from eyeglasses?

Carolyn from Grove, OK
---
RE: Crazy Glue on Eyeglasses
Is it on the lens or the frames? A solvent for crazy glue is sold in most stores that sell crazy glue. I'm not sure if it should be used on the lens though, especially if you have plastic ones. Check with your eye care professional and see if they know of a way to clean the lens safely. (07/05/2006)
Crazy Glue
Depending on where the glue is, I would suggest using nail polish remover. I used to work in an eyeglass place and we used that to remove just about anything from the lenses, I never tried it on the frames. I would also suggest taking it to a place and seeing what they can do (most times it should be free or at least a very small charge). (07/05/2006)
By JourneyofaLifetime
RE: Crazy Glue on Eyeglasses
I would be very careful about using nail polish remover or any solvent. Most lenses are made of plastic rather than glass these days because it's so much lighter. I would call the store where you got them and ask their advice. (07/11/2006)
By Claudia- MD
RE: Crazy Glue on Eyeglasses
I just rubbed alcohol with a lens cleaner and it worked very well. It took some time though. (06/10/2008)
By denise
I accidentally spilled crazy glue on my lens while trying to repair my glasses. How can I remove the glue?
Mark
---
RE: Crazy Glue on Eyeglasses
If the lens is glass, you can chip it off with a razor. If they are plastic, you're sunk. (12/10/2008)
By kimhis
RE: Crazy Glue on Eyeglasses
Acetone removes super glue on anything, but I would check with my optometrist in regard to lenses. (12/11/2008)
By castorswind
RE: Crazy Glue on Eyeglasses
Upon being told by optical shops there was no repair, I tried methyl ethyl keytone (MEK). I wiped with it for ten seconds and then sprayed with 409 to cease the reaction. After a few sessions of the above, they turned out good as new. (01/24/2009)
By Tom
How do I remove crazy glue from eyeglass lens?
By Chris
---
RE: Crazy Glue on Eyeglasses
Call your eye doctor and ask. It will depend on the type of lens you have. I'm sure they will tell what and how to do it at no charge. And if they don't do it free of charge, I'd look into getting a new optometrist. (10/18/2009)
By PeggyLee
How do I remove Crazy glue from eyeglasses?
By Ken from Cocoa Beach, FL
---
RE: Crazy Glue on Eyeglasses
The only thing I know of that affects crazy glue is nail polish remover. You can try and clean it off with that, maybe let it soak in for a few minutes before trying to clean it. (03/08/2010)
By Suntydt
How do I remove Krazy glue from my eye glasses?

By Oliza