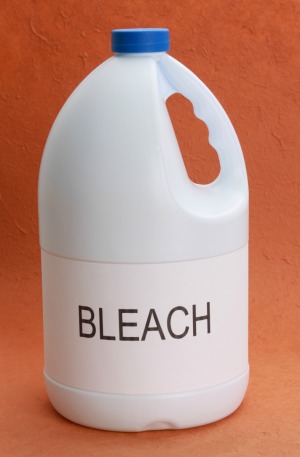 Bleach spills can actually remove the color from your carpet. This is a guide about repairing bleach stains on carpet.
Ad
---
Solutions: Repairing Bleach Stains on Carpet
Read and rate the best solutions below by giving them a "thumbs up".
Oh my God! I found the solution for bleached stains on carpets! Simple as this: crayons and a hair dryer. Just find the color matching your carpet and color it moving lightly over the stain, then use the dryer to "melt" the crayon (once you found the right match).
My bath vanity area carpet has a few spots on it where bleach had splattered. I used a 'close to' colored marker on the carpet spots and it looks like new!
By Linda [45]
Give a "thumbs up" to the solution that worked the best! Do you have a better solution? Click here to share it!
Questions
Here are questions related to Repairing Bleach Stains on Carpet.
How do I get Clorox stains out of my carpet? My Clorox bottle tipped over and spilled and splashed some sections on my carpet. It now looks pinkish in color. Any suggestions?

Bridget from AZ
AnswerWas this interesting? Yes No
Ad
---
---
Most Recent Answer
By gator [1] 09/25/20080 people found this helpful
Agreed, once the bleach has had time to 'set' you're pretty-much stuck with the consequences. You could try re-dying the carpet however here's another who agrees: replace that piece of carpet with a piece that was underneath furniture; you could switch the pieces; most people won't see a 'bad dye job' that's underneath furniture - smile. I've had this problem with carpet and clothing. My attempts at restoring color have yet been satisfactory however I'll keep on trying until I'm happy with the results.

Good luck with your efforts. Keep us posted :o)
---
A mop bucket that contained water with bleach in it was knocked over on my carpet! Will it stain my blue carpet? Does anyone have any ideas on this subject? All replies are welcome!

Catherine from UK
AnswerWas this interesting? Yes No
Ad
---
---
Most Recent Answer
By Colorful Carpets (Guest Post) 07/25/20070 people found this helpful
Unfortunately you most likely will end up with carpet that is faded and bleached out. Especially since you have blue carpet. Blue is actually the color that is most readily damaged by bleaches and alkaline chemicals. It is possible, however, to repair this color damage.

I will share the same information that I posted for another individual who had spilled bleach on their carpet:

While there are some do-it-yourself spot dye kits available, this repair really should be left to a professional carpet dyeing company as it would be nearly impossible for an untrained person to achieve a good color match. Also, the bleach spot needs to be properly and fully neutralized, using a bleach neutralizer in order to prevent the spot from just fading out again once it has been repaired.

I would suggest that you check in your local telephone directory to locate a carpet dyeing professional who can perform this repair for you. You could also look for a company or individual online.

Hope this helps you!

Sincerely,

Chris Howell
www.colorfulcarpets.com
Maryland, USA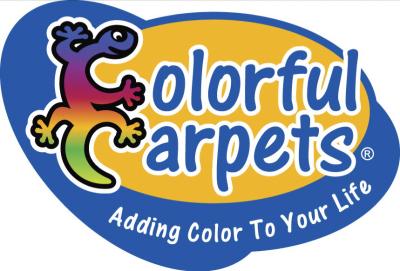 ---
I was walking around checking things out and spilled Clorox on the carpet. I tried everything to get it out. Two weeks later I am still trying with no luck. Do you have any suggestions
By Izzabele from Scottsbluff, NE
AnswerWas this interesting? Yes No
---
Most Recent Answer
By OJP2 05/02/20120 people found this helpful
I've done this. I bought Rit dye and put some (not all) in a clear glass added some water until I got what appeared a similar color. With a picture paintbrush, I painted the carpet. It's easier to start with a lighter color and add more if needed. I let it dry and it's permanent. Our new carpet was only a week old and I fixed an entire hallway. My spouse never knew. (You can always mix different colors of Rit together - I used small portions of powered Rit, not liquid - it seemed too potent.) Blotting helps too, it helps get the color down more deeply.
---
My new avocado colored carpet has a large bleach stain. Now I have a large lavender colored area. Help!
By Donna from NJ
AnswerWas this interesting? Yes No
---
Most Recent Answer
12/06/20100 people found this helpful
Since it's a new carpet hopefully you're talking about wall to wall carpet and hopefully you have remnants from when the carpet was installed. If so, hire a professional to do a patch job with the remnants.
---
I have some kind of pimple medicine and my cousin split it on my rug. It had some kind of bleach in it, so it turned a big spot of my tan carpet orange. I tried this kind of stain remover for carpets and it didn't work. Then I used Spray and Wash which also didn't work. Can anyone help me please?
I have a small "bleached" spot from peroxide on my carpet, the carpet is tan and brand new; I don't know what to do. Any suggestions?
How can I remove/hide Clorox stains on carpet? I have a small Clorox stain on my carpet near the washer and I heard that there is some type of dye or spray that is available to cover it up. Has anyone heard this?

Onesummer
AnswerWas this interesting? Yes No
---
Most Recent Answer
By pam munro [523] 08/27/20080 people found this helpful
I would just use a marker as close as possible to the carpet's color - use permanent marker if you can - but otherwise scraft markers will work fairly well, too but won't be as durable & waterproof. You can even use colored eyemakeup to color the spot!
---
I accidentally spilled bleach on my cream colored carpet and it left a yellowish stain. Does anyone know how to get it out?
By Hannah W.
AnswerWas this interesting? Yes No
---
Most Recent Answer
By Linda 10/08/20140 people found this helpful
This is not actually a stain that you can 'get out'. You removed the color from the carpet. You only really have a couple of options. If you have some scraps of the carpet left:

1. Try to create a stain that will match it. Try coffee, tea, Rit dye, face powder, cinnamon, ginger or something else. Try it on a scrap before you try it on your carpet!

2. If you can not stain it, replace it with a piece of the scrap. This should only be undertaken by a professional or after you have practiced it with old carpet!

3. Stain your entire carpet with bleach to match.

4. Learn to live with it.
Good luck
I have a dark green carpet that dog urine has spoiled and several cleaners and stain removals later the carpet is 'bleached out'. What can I do to remove/colour the stains please?
By Reg
AnswerWas this interesting? Yes No
---
Most Recent Answer
By Lizzyanny [9] 11/21/20130 people found this helpful
Some business that clean carpets (the larger businesses) can also dye carpet in place in your home.
I was trying to clean up my cat's urine marks on the carpet. I unfortunately used Clorox cleaner, the kind you use to clean the kitchen and bathroom. I've used this in the past on my beige couches to get rid of stains. I thought since it didn't stain my couches that it would be okay on my beige carpet.
Unfortunately I was wrong. While I was cleaning it was fine, it looked like that it did the trick. I came back to the room the next day and saw that the carpet had changed color in those areas. Does anyone know how to fix it? I'm debating on getting a carpet cleaner or some Resolve on it. But I thought before I put anymore chemicals on it or spend any more money, I've come to ask for help.
By Lauren Z.