Cleaning a Fabric Softener Dispenser
A clothes washer's softener dispenser can develop a build up and become pretty gunky. This guide is about cleaning a fabric softener dispenser.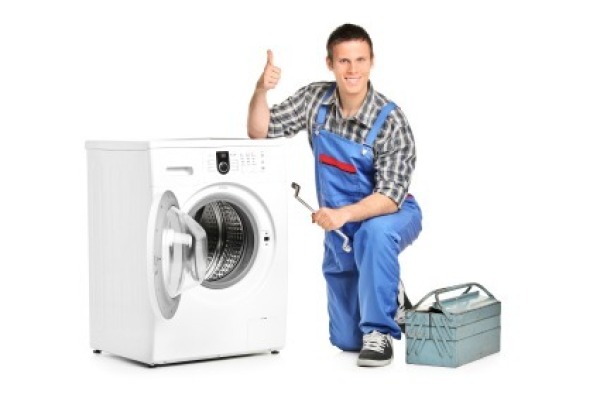 Filter

: All Articles
Sort

: Relevance
I have front load washer. My daughter and niece tried to help with laundry which I couldn't be mad about, however we have to use water softener here. They accidentally mixed water softener with fabric softener and it created a nasty mixture of goo. Now the washer won't do anything. There is no sound; it just starts to blink shortly after turning on. Is there anything I can do to get it running again? Thank you in advance.
September 6, 2016
0

found this helpful
I have the same problem. Any suggestions of how to fix this.
My washer has a fabric softener dispenser that does not come off. How do I clean it?
By jmy
September 29, 2014
0

found this helpful
Best Answer
Did you try pouring some white vinegar into it a few times? This may work. I swear by the stuff!
Terri
June 23, 2016
1

found this helpful
I have a Sears top loading washing machine and the water softener despencer dose not release the water softener how do I take it apart to clean it
I have a Bosch Nexxt Essence Front Loader. I have odor and mildew issues that I have "sort of" been able to control. My problem now is that, although I do not use softener in my washer, the dispenser is filled with water and I can't figure out how to drain it.
I am afraid it is going to get stagnant, hence yet another avenue for odor and mildew. Anyone know how I can drain it? There is nothing about it in the manual.
By nicksrobin from OH
October 6, 2009
0

found this helpful
Best Answer
Try some vinegar in the dispenser. This worked really great for me.
Good luck.
Lori
November 5, 2009
0

found this helpful
Best Answer
White vinegar "unclogged" my dispenser, although it took a few attempts.
Jennifer Norther Virginia
October 3, 2009
0

found this helpful
With the machine unplugged can you feel around for a drain hole in the dispenser? Sometimes hard water deposits will build up. Just a guess.
October 6, 2009
0

found this helpful
Try contacting the store where the dryer was purchased? Also look up the maker and give them a call. Don't forget all serial numbers.
I have a washer and dryer I just purchased from a good friend. They're both very clean and don't have a lot of use. But the washer has a removable fabric softener "bowl" that fits in the middle of the agitator.
To make a long story short the bowl/cup that's removable had about 1/8th of a inch of softener buildup, along with the bottom of the agitator tower. Nothing seems to cut this stuff. It's like wheel bearing grease.
Help?
By Aaron
February 8, 2014
0

found this helpful
Best Answer
When I bought my new washer about 3 years ago I decided not to gunk it up with all those softener concoctions. I use white vinegar in both my wash cycle to replace bleach and I put it in the softener thingy in the middle of my agitator for the best softener ever.
January 30, 2014
0

found this helpful
Mine was gooped up and gross too. I used a butter knife to scrape off the worst of it then wiped out the basket and machine with pieces of a dry towel until it was reasonably clean. Don't use a wet cloth to wipe because everything becomes slimy. I finished the cleaning job with an old toothbrush to get into the edges, again making sure that the brush was dry at all times. Every few months now I clean the reservoir and machine to prevent another accumulation like I had. Hope this works for you.
How do I get rid of Downy buildup in the washing machine dispenser?
By Janet from Belt, MT
February 15, 2010
0

found this helpful
Best Answer
Vinegar. It will also clean out the soap residue in the washer and drain lines.
October 2, 2013
0

found this helpful
Best Answer
I have a 1993 Kenmore washing machine that started leaving spots on our clothes. I've never cleaned the fabric softener dispenser and when I took it off to inspect it, I found it was completely clogged with fabric softener. I tried rinsing with hot water, that didn't phase it, so I ran it through my dish washer (top shelf) twice and that got almost everything out. I used a tooth pick to get out the rest of what I could and now I'm going to run a load with white vinegar to get the rest out. From now on, it gets cleaned once a month.
August 24, 2010
0

found this helpful
Try 'Goo Gone' to clean the waxy build-up. It worked really well for me.
I had the same problem with Cindy from Reading. PA. Tons of waxy build-up in the softener dispenser 'cos I didn't know how to remove the dispenser for cleaning before. Trying to clean the gunk with vinegar only worked marginally for me. What really worked for me was 'Goo Gone', it's great for removing crayon marks, lipstick, chewing gum on clothes, hair, etc. (I'm a Mom!) so I thought I'd give it a try, and Voila! It really works! It helped remove the stuff and then I washed off the Goo Gone with some regular dish detergent. The plastic parts in the washer all came out squeeky clean too! One note of advise, wear gloves for the job.
How to you clean a fabric softener dispenser in a 10 year old Whirlpool clothes washer?
By Linda
December 29, 2010
0

found this helpful
Best Answer
I have a Maytag too. When the service man came one time, I asked him how to remove the dispenser. It's simple, unscrew the top part of the dispenser (it does come off) and then just pull the actual dispenser straight up. It's really surprising how much gunk is hiding inside and down inside the agitator. Clean the dispenser in hot water. You may have to scrape the oily fabric softener residue off of the dispenser, but it will come clean! I used a long knife to scrape the inside of the agitator. After the worst was off, I cleaned it with a bottle brush. Good luck and have fun!
December 29, 2010
0

found this helpful
Best Answer
I have a 10 year old Maytag too. I take a bucket with lots of hot sudsy water, start pouring it quickly into the dispenser. Then take a wet washcloth and rub around the inside. Keep doing this a couple times THEN take a dry washrag which helps remove the final. You should clean this often, getting the gunk off. As you fill your washer with water before adding the clothes, this can be done, then it runs into the washer and just wash!
How do I clear off softener that is clogged up on Kenmore up right top load washer?
How do I remove the fabric softener dispenser to clean it? I'm afraid I may not get it back in correctly?
Read More...
Related
© 1997-2016 by Cumuli, Inc. All Rights Reserved. Published by
ThriftyFun
.
Page
generated on September 25, 2016 at 10:07:17 AM on 10.0.2.36 in 8 seconds. Use of this web site constitutes acceptance of ThriftyFun's
Disclaimer
and
Privacy Policy
. If you have any problems or suggestions feel free to
Contact Us
.