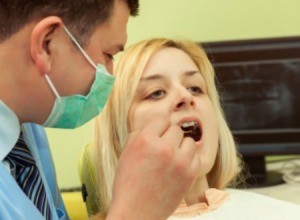 For the many people without dental insurance, there are sometimes affordable ways to get the needed work done. This is a guide about getting dental work done without insurance.
Questions
Here are questions related to Getting Dental Work Done Without Insurance.
I am 45 and I have periodontal disease. I have lost one inplant that I had on the top and now my front teeth are loose. I have a job, but don't make enough for dental insurance. If there is any program or anything that you could tell me about, please I need the help.
By Regina S. from Ripley, WV
---
Most Recent Answer

By cybergrannie [30]06/05/2014
Well if you had an implant (don't these cost lots of money?) maybe you could ask the dentist who did this work to help with letting you make a monthly payment..

I have not heard of any "free" dental clinics in this country. Some of our dentists donate time each year to work in third world countries but it would seem that Americans should be able to find a way to have their work done when necessary. I usually agree and applaud these doctors but it would be nice if there were at least some "reasonable" clinics available.

I live near a university and we do have a dental school but even their prices are very high (but about 1/3 to 1/2 of the cost at a "regular dentist office). The problem with this is you have to qualify for whatever type of procedures they are working on at the time. Otherwise you are scheduled in their clinic where work is done by interns and the cost is higher. Emergencies are usually done by qualified dentists with students observing.

I believe I would try what the previous responder suggested and talk to someone at your church. They may know a dentist that will let you pay on time but probably not anything for "free".
If no help there then maybe try calling dentists and ask if they have a payment plan. I have heard that some will let you pay on time but require at least 1/2 be paid in before the procedure will be done.
I am a disabled senior citizen and am low income. I am in bad need of a dental/denture program for low income senior citizens.
By Jacquelyn
---
Most Recent Answer

By Ace [3]04/26/2014
If you have a dental hygiene college close to where you live, they often do free cleanings, xrays, etc. Some services are offered based on your income, too.
I have periodontal disease but no insurance. I have had it for a while. I have had two gum surgeries in the past. I haven't seen a dentist in about five years after losing my job. I lost my insurance and have not been able to afford to buy insurance. And my gums have progressed with deep pockets, spaces developed between my teeth and gums. I have loose teeth and need at least 2 teeth to be extracted now. I have puffy, swollen, and bleeding gums. I am in pain and eating soft food. I don't want to lose all of my teeth. I am only 53 and devastated right now.
On February 25, 2014 I went to Baylor College of Dentistry in Dallas, TX, and I was advised that in order for them to accept me as a student patient I would have to allow them to do dentures. I am not ready for that yet. Can someone help me with other options? I live in Dallas, Texas. Where can I find a free dental clinic to accept me with no insurance?
By Jacqueline W
---
Most Recent Answer

By Frugal Sunnie [11]03/10/2014
I wish I could suggest something for you beyond ringing around to dentists in your area and asking if they will work out a payment plan for you - not likely to happen these days unfortunately.

If you have been seen at the dental school and they are saying you need dentures, there isn't a dentist in TX or any other US state who will try to save your remaining teeth without huge amounts of cash, and with the disclaimer that there are no guarantees that they can save your teeth. It may be that the condition of your teeth, and the periodontal disease caused bone loss, means your teeth cannot be saved.

If you've been seen at the dental school and this is what they've told you, please let them do the work! You will be shocked to find you feel much better - periodontal disease at the stage you're describing is terribly debilitating and you don't know how much it drains you until you have the treatment and suddenly your energy returns! Please keep reading to learn how I know this...

I lived in the US Deep South (AL and GA) for many years, I've now relocated to Scotland but whilst in the US I lost my job and insurance (forced into early retirement with a very small pension which did not cover living expenses much less insurance!) during dental treatment - which then ended abruptly with the end of my insurance.

I'd had an impact injury that cost me my upper five front teeth (full speed dog meet face) and while luckily I still had insurance at the time so the upper plate was covered, they also found periodontal disease and I was smack in the middle of treatment for that when I lost my job and insurance. At the last visit the dentist told me - Rinse twice a day with Listerine until you can afford dental insurance again.' I did eventually find another job (not easy at 52, btw) but it didn't come with insurance. The pain from the disease was horrific, I'm still not sure how I made it through it.

After meeting a Scotsman whom I married in 2011 I now live in the UK where medical and dental insurance is much more reasonable - my pension covers my premiums and I've had proper care for the periodontal disease. I'm now 57 and feel like a 30yo!

Yes, I did lose a few more teeth. Dentures aren't all that much fun but compared to how unwell I was before getting proper treatment, I can so do the dentures!

Please hang in there. I do know how awful what you're enduring is, and I know how hard it is to give the go ahead to lose your teeth. But the benefits are so great that I urge you to let the dental school go ahead if that is what they believe is best.

Please update if you're up to it. Meanwhile I'll be praying for you.
We need emergency dental periodontal work with no money and no insurance in Seattle, Washington. Any suggestions?
By Patricia from Seattle
I am in desperate need for dental work. I am constantly sick with nausea and pain from my teeth not to mention I have lost my smile. I am 39 and all my teeth need to go they are in such bad shape. I have no insurance and I also separated from my husband of over 23 years due to an abusive situation. I have no income and have no where to turn. I am in Kentucky. Any suggestions?
By Ann
---
Best Answer

By redhatterb [1]02/14/2014
I was 43 when I finally got dentures, and that was after my divorce became final and I got 3/4 of the profit from selling our house. I had been having toothaches, and teeth breaking off for about 15 years. My husband at the time had a really good job, and I was a stay at home Mom, doing a little daycare in our home. Any extra money we had went to buy guns, hunting trips, fishing trips, etc.

After the divorce I did get a job, cleaning motel rooms without teeth. I don't think there is anyplace where a person can get free dental work. If there is a dental school near you check with them, some dental schools do actual dental work on patients, and some don't. Where I live the only things the dental schools do is exams and cleaning.
I'm 22 yrs old, with no dental insurance. I live in Northern California. I don't make much, about 700 a month. I need dental work pretty badly. I'm worried if my teeth get bad I'll lose my job, plus it's not healthy. :/
Any advice on where to go or anything helps. Thanks.
By Sierra S.
---
Best Answer

By Lee Anne Guryn [2]02/08/2014
Go and talk to some dentists. Many have plans to pay over time. Make teeth your first priority. Put a little money away each paycheck. Make sure you aren't making them worse, no sweets or soda.
I am in need of dental work. I have crappy credit and no insurance. I need to have all of my top teeth pulled and get dentures.
I fell on my face and knocked out a bunch of my teeth in front. I work with the public and need them fixed desperately. How can I get the work I need done?
By RL Taylor
---
Best Answer

By Teresa Bowen [1]02/02/2014
In many places, schools of dentistry will accept patients for their training and at steep discounts. Don't worry that they are students, all work is supervised by licensed dentists. Worth investigating.
I was recently permanently disabled and now on Medicare (Blue Cross and Blue Shield). I need extensive dental work done, but BCBS doesn't cover it. What can I do if I can't afford to pay for work I need done? Does Medicare have any other options offered to them?
My husband is on Social Security Disability and has no insurance because SSD said they were 2 years behind when he went to sign up for his insurance. Now he has nothing and was diagnosed with Parkinson's disease. He takes meds everyday to try to somewhat control his symptoms! How can this be it? Seems so unfair that we payed into this while we could work, now he has no insurance until who know's when? And I can't get my dental work done. If anyone has any solution that they know of, let me know.
Thank You
By KK from Lockport, NY
---
Most Recent Answer

By melinda [1]01/05/2014
Hi KK, your husband isn't on any government medical coverage? I am also disabled and i have medicaid and an HMO. Though when it comes to dental they only cover basics. Depending on his age you might also be able to sign him up for a discount prescription plan, I would also keep checking online (google) for any help on his medical which he should be able to apply for. With only the both of you having disability that is LOW income.

Now when it comes to dental, you have a few options, which a couple have already mentioned.
1 - looking for a dental school which will not charge you as much for the work (these will be students)
2 - Contacting local dentists to see if they have a payment plan
3 - Joining an additional coverage plan just for dental (they do have them)

Or since we are now in a world of bartering, maybe you have something you can barter to a dentist for the work or sell it for the cash.
I am 19, have no dental insurance, no credit, and am on my own. I earn less than $600 a month in income and I am in some major pain. I live near Destin, Florida. Where can I find some help?
By Angela
---
Most Recent Answer

By Freda Short11/23/2013
Hi Angela, I live just above the bay from you, in Walton County. I found some info. for you, hope and pray it helps and you find relief.

Clinic List for Florida, this has tons of clinics with phone numbers, addresses , etc. (if anybody from another state needs this type of help, just change the last two letters at the end of the website address to your state letters)

522 Free, Low-Cost or Sliding Scale Clinics in Florida

http://www.needymeds.org/free_clinics.taf?_function=list&state=fl

Hope Medical Clinic
150 Beach Dr
Destin FL 32541
850-837-8424
Accepts: Employed, Uninsured
Income: At or below 200% federal poverty level
Fees: Free/No fee
Languages Spoken: English

Community Health Center - Freeport (Pan Care of FL)
479 East Highway 20
Freeport FL 32439
850-880-6568
Accepts: Uninsured, Underinsured, Insurance,

Medicare, Medicaid
Income: All income levels accepted
Fees: Sliding scale of fees based on income
Languages Spoken: English, Spanish
Services: Primary Care, Medical Services, Dental


Sharing & Caring, Inc. of Okaloosa County
(850)244-0778
Provides food and assistance for medicine, rent,
utilities, school supplies, personal care products,
and special needs. Services are supplied based
upon need and funds availability.


Crossroads Medical Center
(850)389-3015
Delivers quality primary health care and other
related professional services to low-income,
uninsured adults residing in Okaloosa and Walton
counties through creative collaborative partnerships.
My husband and I have no insurance what so ever and his teeth have been killing him for about 2 years! It is genetic in his family for tooth decay and his mother and grandmother had dentures by the time they were 35. I don't know what to do! He is in constant pain and we cannot afford extractions and dentures. I'm out of options between going to doctors and the hospitals. The only thing the hospital has done is give him pain relievers and referrals to their charity dental clinic which only provides extractions. Without any teeth how are you supposed to eat?
Where can I find a free dental clinic or school that would help him? I'm so scared that it will start causing heart problems and I just don't know what to do! It causes him so much stress and I can only imagine the pain he is in everyday. Please someone help.
By kwilkinson
---
Most Recent Answer

By Faye Watkins08/12/2013
You should a Dental school, it should be very reasonable or free.
I need urgent dental care. I have no insurance, no income, am disabled, and deaf, but can't get Social Security. Where do I go?
By Justine B
---
Most Recent Answer
By Sandi [391]07/21/2013
SSI and SSD take up to 3 years so if you have not signed up, please do, but don't wait for help. Ask your local hospital if they have emergency services as they can often tell you where to search if they can't help. Poor dental health can reach critical mass if you let it affect your heart and other systems. Sad to say it can affect almost every system we have so please, if you have to get on or ask someone to get you on FB and make a plea for donations. We bailed out every bank in 2009 why can't we help each other?
I'm a single grandparent, raising my grandchildren. I'm om state benefits, but the problem is that I need some dental work done on my mouth. I'm unemployed and have no insurance at all. Can someone help me to find a dentist or a dental school that can help? I live in Houston, Texas.
By Robin
---
Most Recent Answer

By Christi [7]11/19/2012
I found this link
http://www.ehow.com/how_7887498_appointment-texas-dental-college.html
I am in need of periodontal work and have no insurance. Where is the most inexpensive place to get it done?
By William G.
---
Most Recent Answer

By Sharon [3]05/15/2011
Dental schools. I had a lot of work, mainly fillings, done at the University of Pennsylvania years ago. The fillings lasted as long as most other ones I have had done by regular dentists.
I am in need of dental work, wisdom teeth removal. I am 52 yrs old, I do not qualify for medicaid, and can not afford dental insurance. Does anyone have any suggestions for finding affordable dental work?
By Maryjane from Taos, NM
---
Most Recent Answer

By Sally Pifer [4]01/13/2011
You might want to try Care Credit. With Care Credit you can charge a certain amount for medical/dental work (if the dentist will accept it) and if you pay back the amount borrowed within 18 mos., you pay no interest (Care Credit can also be used for payment of pets' medical issues). You can apply for Care Credit on line. Also, you might want to see if your dentist takes the Avia dental plan, if it is offeredin your area. I pay $13.50 a month for my entire family which allows us discounts at our dental office. For example, today I had a cleaning, exam and two bitewings and under the Avia plan, my dentist charged me $55 instead of $110.00. For a single person, the per month cost would be less, I believe.
Solutions: Getting Dental Work Done Without Insurance
Do you have knowledge about this guide topic? Feel free to share a solution!