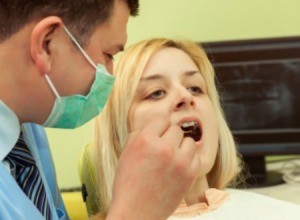 For the many people without dental insurance, there are sometimes affordable ways to get the needed work done. This is a guide about getting dental work done without insurance.
Solutions
Share a solution for this guide today!
Questions
Here are questions related to Getting Dental Work Done Without Insurance.
I'm a single grandparent, raising my grandchildren. I'm om state benefits, but the problem is that I need some dental work done on my mouth. I'm unemployed and have no insurance at all. Can someone help me to find a dentist or a dental school that can help? I live in Houston, Texas.
By Robin
---
Most Recent Answer

By christi4811/19/2012
I found this link
http://www.ehow.com/how_7887498_appointment-texas-dental-college.html
I am in need of dental work, wisdom teeth removal. I am 52 yrs old, I do not qualify for medicaid, and can not afford dental insurance. Does anyone have any suggestions for finding affordable dental work?
By Maryjane from Taos, NM
---
Most Recent Answer

By salpif01/13/2011
You might want to try Care Credit. With Care Credit you can charge a certain amount for medical/dental work (if the dentist will accept it) and if you pay back the amount borrowed within 18 mos., you pay no interest (Care Credit can also be used for payment of pets' medical issues). You can apply for Care Credit on line. Also, you might want to see if your dentist takes the Avia dental plan, if it is offeredin your area. I pay $13.50 a month for my entire family which allows us discounts at our dental office. For example, today I had a cleaning, exam and two bitewings and under the Avia plan, my dentist charged me $55 instead of $110.00. For a single person, the per month cost would be less, I believe.
I am in need of periodontal work and have no insurance. Where is the most inexpensive place to get it done?
By William G.
---
Most Recent Answer

By stranraer05/15/2011
Dental schools. I had a lot of work, mainly fillings, done at the University of Pennsylvania years ago. The fillings lasted as long as most other ones I have had done by regular dentists.
I need urgent dental care. I have no insurance, no income, am disabled, and deaf, but can't get Social Security. Where do I go?
By Justine B
---
Most Recent Answer
By Poor But Proud07/21/2013
SSI and SSD take up to 3 years so if you have not signed up, please do, but don't wait for help. Ask your local hospital if they have emergency services as they can often tell you where to search if they can't help. Poor dental health can reach critical mass if you let it affect your heart and other systems. Sad to say it can affect almost every system we have so please, if you have to get on or ask someone to get you on FB and make a plea for donations. We bailed out every bank in 2009 why can't we help each other?
My husband and I have no insurance what so ever and his teeth have been killing him for about 2 years! It is genetic in his family for tooth decay and his mother and grandmother had dentures by the time they were 35. I don't know what to do! He is in constant pain and we cannot afford extractions and dentures. I'm out of options between going to doctors and the hospitals. The only thing the hospital has done is give him pain relievers and referrals to their charity dental clinic which only provides extractions. Without any teeth how are you supposed to eat?
Where can I find a free dental clinic or school that would help him? I'm so scared that it will start causing heart problems and I just don't know what to do! It causes him so much stress and I can only imagine the pain he is in everyday. Please someone help.
By kwilkinson
---
Most Recent Answer

By Faye52208/12/2013
You should a Dental school, it should be very reasonable or free.
I am 19, have no dental insurance, no credit, and am on my own. I earn less than $600 a month in income and I am in some major pain. I live near Destin, Florida. Where can I find some help?
By Angela