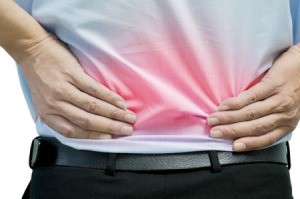 Is the Back2Life back machine worth the money?

By Kelsea from Salem, NH

Answers:
Back2Life Machine Reviews
The Back2Life machine has previously been reviewed on ThriftyFun. You might find the comments helpful.thriftyfun.com (05/18/2009)
By Joy
Back2Life Machine Reviews
After 20 years working in physical therapy, one thing I know about back pain is that what is helpful for one person may not be for others because of the multitude of causes. I decided to try the Back2Life because of the 30-day return offer. Although it didn't help me, the product is well made and I can see how it might be helpful for some people, especially for relaxing muscle spasm.

However, I found the company lacking in integrity when it came to returning the machine. After spending 45 minutes on 3 occasions trying to get through the "Return" line, I had to endure very high pressure to try it for "an additional 30 days". I relented and tried for the extended period without improvement and, since I was nearing the end of 60 days tried to return it. Turns out they give the 30 days extra from when you call to return it rather than an actual 30 days to your original time period. They were very stubborn about not taking it back even though I was only 2 days over their extension (but under 60 days).
Bottom line, possibly a decent machine, but the company is interested in getting your money by any means they can, rather than being satisfied to make their profit from satisfied customers. Be careful. (And if you need to return it, choose the "want to purchase" option on the phone rather than the "return- option". They will pick up right away rather than leaving you on hold forever.)
(10/22/2009)

By A.J.R.
Back2Life Machine Reviews
I am sorry I ordered the Back2Life machine. I have read the other reviews concerning this machine and I have decided that we will keep the machine, but if anyone is thinking about ordering this machine for their back, I would tell them, "Save your money". The machine doesn't help a bit. Not that I could see. The only reason I am not returning it is because of what I have read from other posts. I would send it to the company, and besides not getting my money back, I wouldn't have the machine either. It does have a lovely up and down for pony rides for kids though (ha). (10/22/2009)
Back2Life Machine Reviews
My suggestion to those who are considering the Back2Life would be to only use it for lower back pain and not major problems i.e. surgeries, fusions, this sort of thing. The $200 price tag is less than nothing if it works, but if that's the problem, then go to Bed Bath and Beyond. For $199.99 and if you go online you can get a printable coupon for 20% final cost to me $173.00, no shipping. I used it last night and figured out that I didn't have the height adjusted properly even though I am 6 feet 1 inch. I had to set it higher to raise my tailbone off the floor before it starts, once I figured that out. Wow. I felt my spine clicking so as for anyone going through back pain knows., there is no quick fix or overnight cure, but this thing sure seems to be doing what it claims. I'm gonna give it a fair shake. (11/02/2009)
By chris
Back2Life Machine Reviews
I got the machine a couple weeks ago and it helps me. I am 60 and had back surgery some twenty years ago. Additionally about a week after I got it, a kitten chewed through the power cord. I called and they sent me a replacement cord free of charge; not even for shipping. It might not work for all problems, but it helps me. I don't intend to return it, but they gave me great customer service. (12/23/2009)

By Joe P
Back2Life Machine Reviews
I got my machine today. I assembled it no problem. I adjusted it to my height, but found it too short, so I adjusted it by an extra 4 inches. I used the nice little memory foam pillow and settled down for 12 relaxing minutes. The timer worked and turned of the machine in the recommended 12 minutes.
The motion was gentle. Basically it is a cam that rotates which causes a gentle pulling and rocking motion. I can see the benefits in my mind over time. The machine seems well built, but the motor will get a lot of work. I hope it is up to it. (01/26/2010)
By Peter
Don't you have any recent comments on the Back2life machine in 2010?
Ruth

Answers

October 12, 2010
0

found this helpful
I tried doctors, pain pills, I bought a massage chair, an inversion table,(hanging upside down). All helped a little for a short time. A friend bought me a true back. I tried it for about 5 minutes.
My spine popped twice, I got up and for the first time in 2 years my back wasn't in painful spasms. I just use it about once a month or so for maintenance. Love my true back

October 20, 2010
0

found this helpful
I injured my back by lifting a heavy plant pot on Earth Day and I purchased the Back2Life machine. It made my back pain worse. It was a waste of money.

January 5, 2011
0

found this helpful
I just wanted to say because I see a lot of reviews on the back to life only really working for those who have lower back pain, but if you did order it over the phone, then you were offered (I was) leg weights. The legs weights are life 20$ extra but you pay it within the installment payments for the 4 months like 3$ a month. This is for taller people or older people with more back pain and it help to go more up your back, higher toward your upper back (the rotation). I hope this helps.

January 28, 2011
0

found this helpful
Bought one, did not work. It was clumsy to use and not effective. i returned it and bought a Back Cycler, another passive motion device. This one is portable. I use it in my car, at the office and at home. Plus I don't have to get on the ground and I can be productive while treating my back.
The BackCycler is half the price for 10 times the product. I saw it on the web and in Skymall. Good product. I recommend it.
Answer

this Question