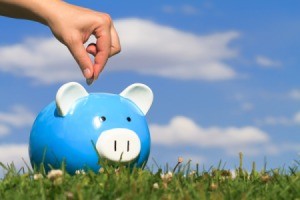 A tip or a philosophy? When I was a child, my family and I lived in the city. Being a nature lover, I would often take long walks in the country. At that time, the county did not have a garbage collection service. People would put their garbage in a vacant area on their property.
Sometimes, I would rummage through these small piles of trash. Not really expecting to find anything of value, I did it out of curiosity. Even though I didn't know the people who threw the trash away, observing what they once owned and then discarded, gave me a strange sense of closeness to them.
Most of these trash piles were pretty much the same. I remember one in particular. Among other things, it contained a broken, small white glass jar that once held face cream. There were a few tin cans scattered about. A wheel that had broken off a little boy's wagon. A length of disintegrating baling twine. A few other small items, either rusted or rotted beyond recognition.
There was no plastic. It was unheard of at the time. There was no paper. Any paper soft enough was saved for use in the outhouse. All other paper was kept for starting a fire in the cook stove or fireplace, or it was put aside just because there might be a need for it someday.
I had a neighbor who raised most all her food. On the odd occasion, she would open a can of 'store bought' food. After emptying its contents into a chipped porcelain sauce pot sitting on her wood stove, she would then add a bit of water to the can and swirl it vigorously. That water was then added to the pot so as not to waste even a tiny bit of the food.
If a man spotted a screw, nail or washer on the ground, he picked it up and put it in his pocket. One never knew just when it would turn out to be exactly what was needed for a given project.
If those people were alive today, they would be astonished to see the millions of cubic yards of garbage we generate every year. Sometimes, I become disheartened at my own species. I feel we have become no more than an ungrateful lot who only care about buying, using or wasting, and discarding.
And then, I read articles in ThriftyFun and have a change of heart. I learn there are still folks who abhor waste. Folks who wouldn't think of putting a piece of bread in the garbage. Stale bread is good for toast. Or it can be frozen and kept for bread crumbs to be used in stuffing, for making croutons or used in bread pudding. If nothing else, it can be fed to the birds. They will repay us by reducing the numbers of unwanted insects.
I once told someone we lived in a spaceship. He said "You're crazy". I replied, 'Think about it. The Earth travels through space. It is self contained. Except for radiation and meteor dust, almost nothing comes in. Except for reflected light, space shuttles and unmanned space vehicles, almost nothing goes out. So, the Earth can be likened to one big spaceship with a crew of six+ billion people'.
You do not 'throw out the trash'. There is no 'out' there. The best (or worst) you can do, is move it from one spot of our spaceship to another. Eventually, there will be no spots left. Then what?
With so many needy and hungry people among us, waste is a terrible sin. It is a sin against humanity. And with that in mind, let me say:
Each time I read another article in ThriftyFun on how to save, reuse, recycle, reclaim and share; my faith in the goodness of my fellow humans is increased. My thanks to all of you who show concern for keeping our little spaceship a greener, healthier and safer place to live in while it continues its journey towards Vega.