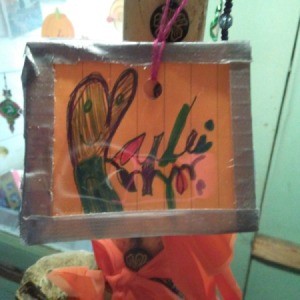 Children like to make things, and I like to keep them and turn them into art which I can hang around the house. To that end, I keep the plastic packaging from other items I buy and use them for projects such as this.
I can find a picture or art project my children did long ago and do this. It is a darling way to preserve a memory. This is a picture I helped my little neighbor and friend make, and when she comes over I am going to give it to her. I always make sure and put the date on the back, to help them remember how old they were when they drew the picture. These should last a long time.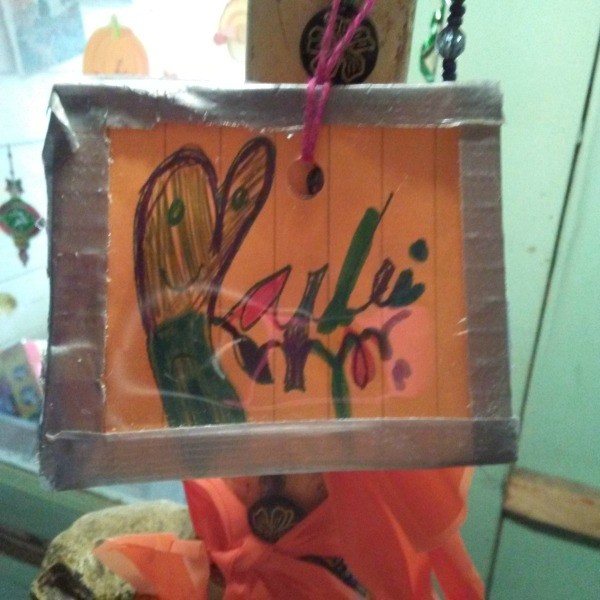 To make this ornament you will need:
a small piece of a child's artwork or writing that they made in their notebook with crayons
large permanent marker
duct tape in desired color
scrap of plastic from your recycle stash
scissors
hole punch
yarn or ribbon
fingernail file, optional - to use to file rough edges on plastic
Now that you have your supplies together, you are ready to craft.
Find a piece of plastic which was saved from other items you have bought and trim it to size. The size should be the same as the picture or you can cut one or the other to size.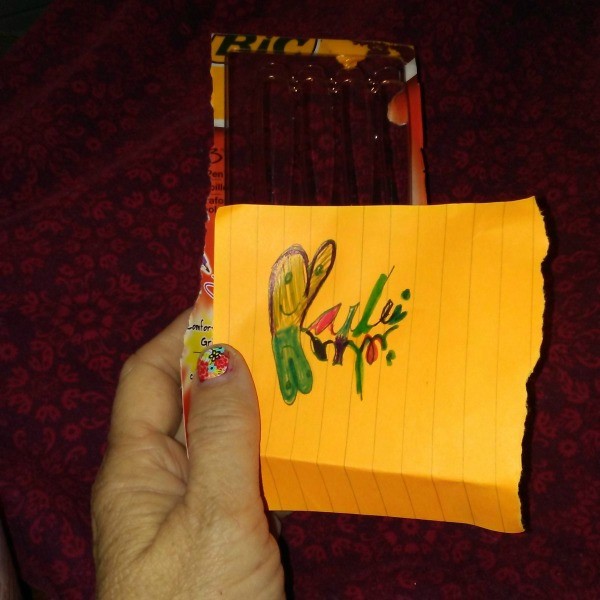 Place the plastic over the artwork and duct tape around the edge to make a frame by using strips of duct tape. Cover the back completely with tape, so no paper is showing. It will make the ornament more sturdy. It is a good idea to glue the frame part of the duct tape down for better adherence to the piece of plastic.
When you have finished taping the back of the ornament, write the date on the back. I just put the year. It is fun to know when this was made, if you don't know the date, just put a message, such as, created with love by yourself and the child's name, and the present year.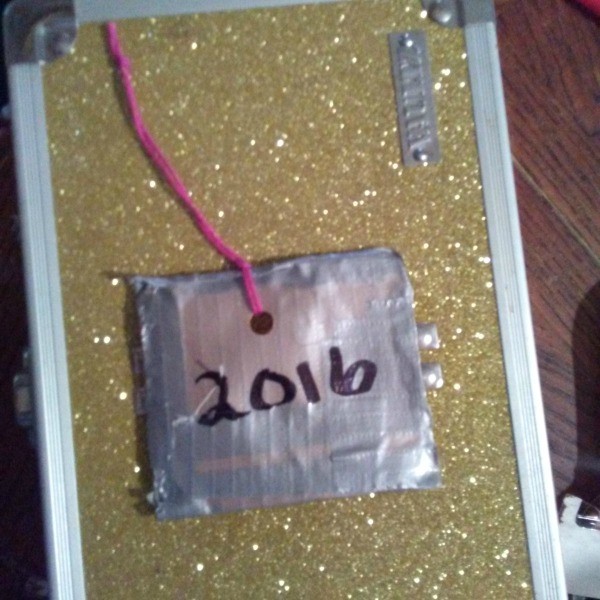 Punch a hole at the top of the ornament. Tie a piece of yarn or ribbon through the hole to use as a hanger. Hang in a prominent place so everyone can see your ornament.