I have a Cartier tray. I'm trying to figure out if it's worth anything at all. I did some digging & managed to find and old listing that sold, but the sold price was not revealed. I think the date is c1960, if I'm not mistaken.
The stamped markings included on the tray are: Cartier, Paris, Made in France, 925, & A Diamond shaped stamp. Thanks for all the help in advance.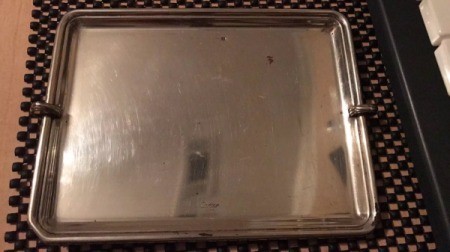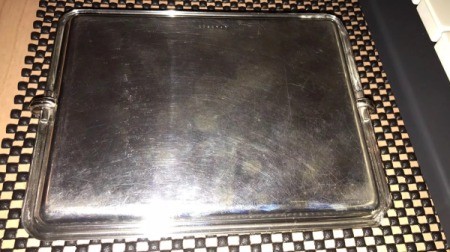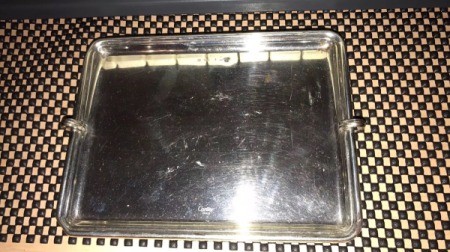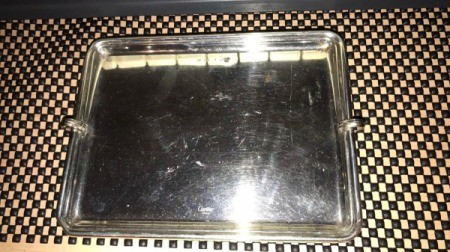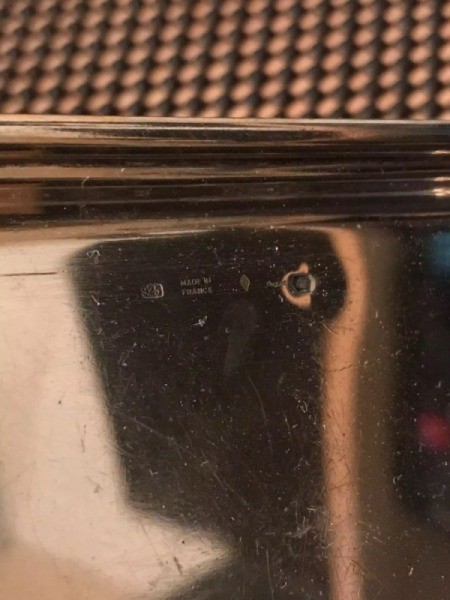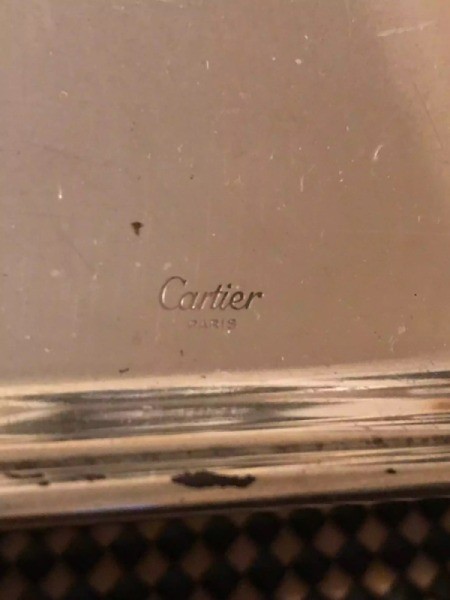 December 10, 2018
1

found this helpful
Neat item! Cartier items have definitely held their value and your piece is real silver as evidenced by the 925 stamp. That is sterling.
I am surprised on all the websites I frequent, I am not able to find a match to this piece to give you today's market value for use (not scrap). Are the handles lion heads?
Condition is everything with silver not sold for scrap and yours does look like it has some condition issues, which could affect its value on the market for someone to use it.
I suggest taking it around to the most trusted vintage/antique (even though it is clearly not an antique since it is from 1960) and have them give you a value for it. Ask for insurance value which will be higher than retail, but it will promote a discussion and you can take a percentage off for retail value if you were to sell.
They can also tell you how much the condition would affect the insurance value.
If the condition issue would detract from it enough, you would then want to look into scrap values. Silver is low at the moment, so you can watch it daily and when it goes higher, you can sell it that way if the "for use" value is low.
I would NOT recommend selling it online if you are a novice as many buyers would avoid a newbie to buy something so expensive. If you are an experienced seller, then go for it, but be aware there are many scams with sales of gold and silver where the buyer gets the item, claims the piece is fake (not real silver) and then wants to return it for a refund. Then they send you back a piece that is NOT silver and you are out the money and the piece. People are horrible.
This is best to sell through a trusted dealer, in person, cash on the spot. You may get a little less than "retail" but it will be cash in hand!
This is a neat item!! I hope you can get a tidy sum for it.

December 10, 2018
0

found this helpful
You do not state the size of the tray which is very important if trying to even find something similar. Do you happen to know the Troy or ounces weight?
I would suggest you Google pawn shops with your zip code and take your tray to a couple of the largest shops for a quote on what they will pay. This will give you the approximate value (the lowest you will sell for) so you will have a starting point. They will also give you the weight, which you also need to know. One of them may even be able to tell you more information about your tray.
You can try contacting Cartier for information or value but I do not think they will be of any help.
www.cartier.com/.../contact-us.html
You might also try contacting Replacements to see if they will give you a price (to buy) and if they are interested you would probably do well to accept their offer. You may need better pictures of the markings and the handles.