I have a Cartier tray. I'm trying to figure out if it's worth anything at all. I did some digging & managed to find and old listing that sold, but the sold price was not revealed. I think the date is c1960, if I'm not mistaken.
The stamped markings included on the tray are: Cartier, Paris, Made in France, 925, & A Diamond shaped stamp. Thanks for all the help in advance.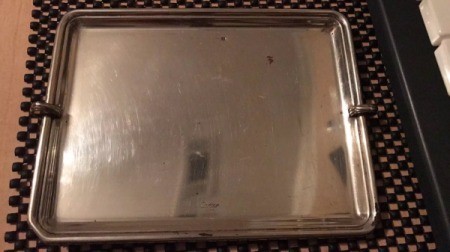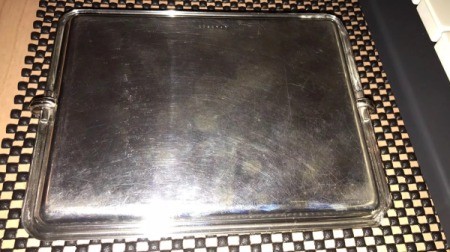 Answers
December 9, 2018
1

found this helpful
This is their website. Even if they dont manufacture it anymore, they probably know what it is worth. www.cartier.com/
You can also try to find this tray on eBay.
December 10, 2018
0

found this helpful
Thanks for the response. Ill try to contact Cartier and see if they can help me. I have been looking on EBay for a while but, no luck there. Thanks again
December 10, 2018
1

found this helpful
Neat item! Cartier items have definitely held their value and your piece is real silver as evidenced by the 925 stamp. That is sterling.
I am surprised on all the websites I frequent, I am not able to find a match to this piece to give you today's market value for use (not scrap). Are the handles lion heads?
Condition is everything with silver not sold for scrap and yours does look like it has some condition issues, which could affect its value on the market for someone to use it.
I suggest taking it around to the most trusted vintage/antique (even though it is clearly not an antique since it is from 1960) and have them give you a value for it. Ask for insurance value which will be higher than retail, but it will promote a discussion and you can take a percentage off for retail value if you were to sell.
They can also tell you how much the condition would affect the insurance value.
If the condition issue would detract from it enough, you would then want to look into scrap values. Silver is low at the moment, so you can watch it daily and when it goes higher, you can sell it that way if the "for use" value is low.
I would NOT recommend selling it online if you are a novice as many buyers would avoid a newbie to buy something so expensive. If you are an experienced seller, then go for it, but be aware there are many scams with sales of gold and silver where the buyer gets the item, claims the piece is fake (not real silver) and then wants to return it for a refund. Then they send you back a piece that is NOT silver and you are out the money and the piece. People are horrible.
This is best to sell through a trusted dealer, in person, cash on the spot. You may get a little less than "retail" but it will be cash in hand!
This is a neat item!! I hope you can get a tidy sum for it.
December 10, 2018
0

found this helpful
PS Post back what you learn and how if it sells! Thanks!! I love to learn about how well things sell in other parts of the country!
December 10, 2018
0

found this helpful
You do not state the size of the tray which is very important if trying to even find something similar. Do you happen to know the Troy or ounces weight?
I would suggest you Google pawn shops with your zip code and take your tray to a couple of the largest shops for a quote on what they will pay. This will give you the approximate value (the lowest you will sell for) so you will have a starting point. They will also give you the weight, which you also need to know. One of them may even be able to tell you more information about your tray.
You can try contacting Cartier for information or value but I do not think they will be of any help.
www.cartier.com/.../contact-us.html
You might also try contacting Replacements to see if they will give you a price (to buy) and if they are interested you would probably do well to accept their offer. You may need better pictures of the markings and the handles.
Thank you for your advice. I really appreciate it. I knew nothing about silver or which way to go about, maybe parting with the item. You've provided me with enough info to somewhat know how the process works. It does has some condition issues in some spots, but I don't think they are bad enough for someone that they wouldn't want it for use. Do you know what would be a good source to keep track of the precious metal prices?
Ok, No problem! I will make sure I post back the info I come up with. Thank you again for all of your help :)
I'm sorry for not including that info. The dimension are 6 3/8 by 4 5/8 inches & the weight is 5.58 ounces. I did try one pawnshop in the past but they didn't have a clue. I'll try a few others in the area as well. Thank you so much for your help, Its greatly appreciated!
I managed to get some better photos. The handles on the sides look like "Flat Ropes"!?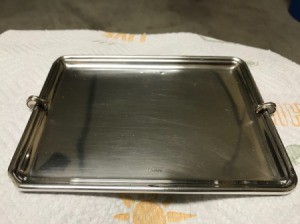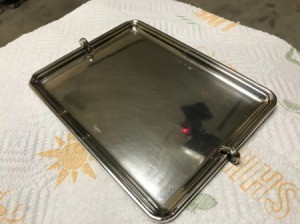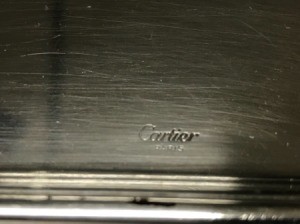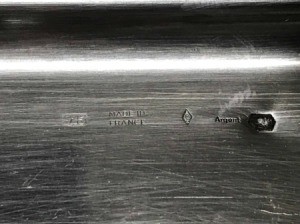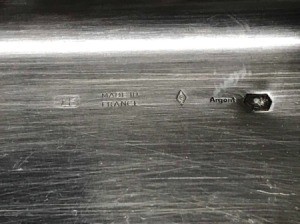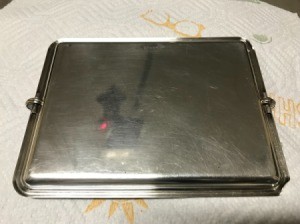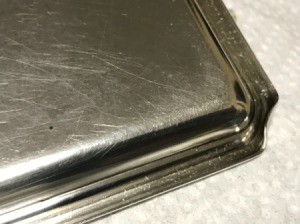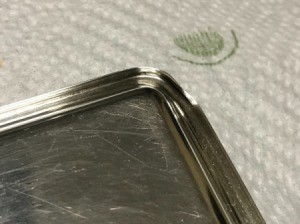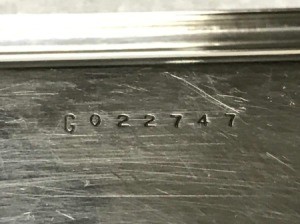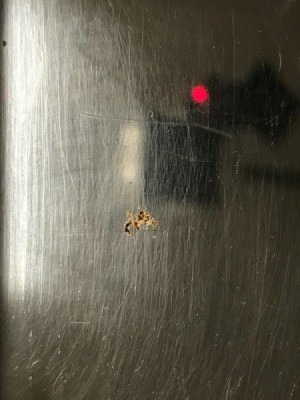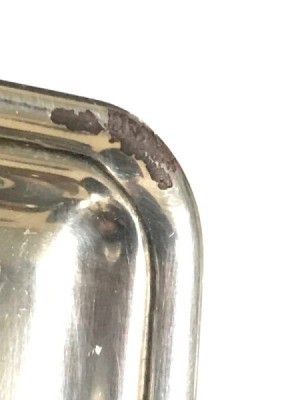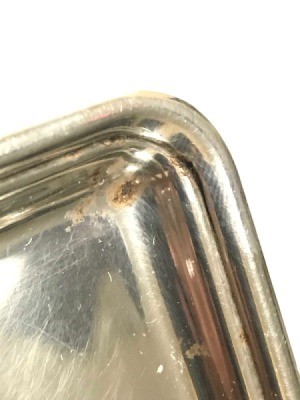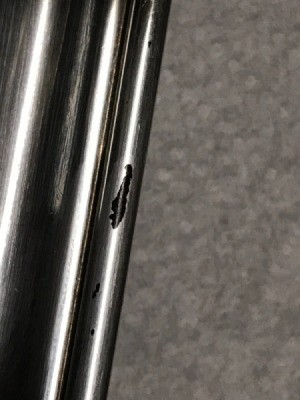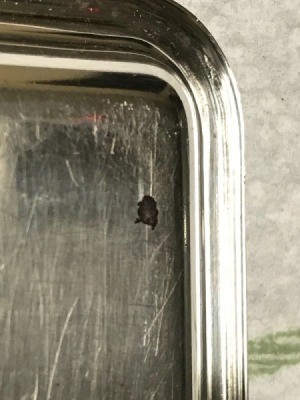 December 11, 2018
0

found this helpful
Hi again, this is one of the sites I use to follow metal values:
www.bullionvault.com/silver-price-chart.do
There are tabs at the top to pick the span to look at. I usually do one year. It helps to be familiar with history.
I am still not able to find a match even with the other info, which is surprising.
People are very fussy about the condition of silver items they use. They really do want pristine pieces for their table...especially if they are paying top dollar.
Sadly, that is why so much high end silver ends up in scrap because no one wants to pay what they would pay for a pristine price for a piece with any flaws. It is just the reality of the market.
My late uncle and grandfather who owned pawn shops would probably scold me for saying this, but I would avoid pawn shops for dealing with a piece like this. Pawns (and I am speaking from personal experience in my family and my town) are great for basic gold and silver jewelry, guitars, and guns and other expensive, but more low end items.
Most are not experts in "fine" brands like Cartier and would only pawn (quote) for scrap value.
They are looking for things that can be resold quickly or sold for scrap if the person does not claim it from the pawn or if they buy resale, the buy as cheaply as possible so they can make a profit.
They also focus on what I consider disposable items, which silver trays are not. They usually are passed down from generation to generation because of the combo of sentimental and monetary and cache value (cache being, we have a Cartier tray on our Christmas table). There is not a huge pawn BUY value for that. No one wants to say their fine Cartier tray came from Joe's Pawn.
So I suggest you ask around to your friends and family about who pays the best for scrap AND who pays the best for resale like antique or vintage store if you go those ways. In my town it surprisingly is Treasure Hunt, which is a chain pays the best for scrap and there are a few local shops that pay well for good pieces to consign that are not chains.
I am excited to learn what you can fetch for it.
December 13, 2018
0

found this helpful
The reason that I suggested pawn shops is so you know how much the silver is worth not the value of the tray as most would not have any idea of the value of this type of item.
Knowing the value and silver weight of your tray will be absolutely necessary if you intend to sell your tray on the general market.
If you look at the nicer trays listed for sale you will see that knowledgeable sellers all have this information listed and a pawn shop is the best (easiest) way to obtain this information.
You will also know the bottom line for selling your tray should it come to that.
December 13, 2018
0

found this helpful
So I need to caveat my comment about pawn shops I am a just a bit jaded on the pawn world since they were in my family for most of my young life and I saw what went on behind the curtain, so to speak. I am sure now, with the internet and yelp comments and better business bureau and other places to post public comment that most are quite honest and would give you honest weights and other honest and true information. Back in the day....let's just say, not everything told to the client was true (especially if you were a woman or older or both), which is why I am kind of biased against them.
Today, the more modern cash for gold/silver chains that advertise seem to be more transparent and honest. It is just my perception. I meant no offense to any of the posters here for suggesting this as a source.
Also, every town is different and there are now pawns that are much more specialized and much more open. Look at the guys on Pawn Stars :)
I am so looking forward to learning more about this piece!
Answer

this Question

...
Where is the best place to take silver serving trays and other pieces to get them priced? I don't know if they're worth anything. I have accumulated them along the way. Some are my mom's wedding gifts (1944), some are from when my dad passed away (he found them left in the last home he moved into). I don't know how old they may be. Mine are from when I married in 1976. But the others may be worth something. They are labeled: Wm Rogers 171, Royal Rochester 3496, Webster Wilcox Oneida USA, Rogers and Bro. 1719.
By gayle from Rochester, NY
Answers
June 5, 2010
0

found this helpful
Best Answer
I'd take them to an auction shop, a very very reputable one. They should be able to tell you just about everything you want to know about them.
Silver hit an all time high a few weeks ago, so if you've got solid sterling silver, you've got a gold mine. If you have silver plate, who knows, maybe they're worth something right now too.
Good luck!
Answer

this Question

...
I have a 10 pound, thick, heavy, silver 1847 Daffidil 9998 tray, 22 in long. I was wondering the value of this?

Answers
December 21, 2018
0

found this helpful
As of this writing, silver is $14.80 per ounce. You will be paid by the ounce if you want it to be melted. It will be worth more if someone wants it to use. Go on eBay to see if it is there. You can also go to silver dealers or jewelry stores and see what they tell you.
December 21, 2018
0

found this helpful
So just to clarify, is this a Roger Bros DAFFODIL pattern tray?
Does it have any marks like 925 or figures like lions or such?
It looks like a plated tray that my nana used to have and that I inherited when she died many years ago. Mine was silver plated which had no value for silver scrap. I guess I could have taken it to it to an actual metal scrap dealer, but even then, they paid very little per pound. I have to see if I still have it, now that this post has jogged my memory about it.
If it is a Roger Bros Daffodil pattern, people still put value on these on eBay and online markets. Sotheby's is selling a similar one listed for $250 (but asking price is NEVER value, just selling price) so if we could find if that one sold, that would be the value for that piece (which was more rounded than yours). I always tell people to find an exact match so you can do apples to apples to get YOUR piece's value.
Watch eBay for a SOLD version of your lovely tray and see what they are getting.
Yours does have some condition issues that I can see in the photo, so know if someone gets X for a pristine version of your tray, you will get less because of the condition issues.
If it fits in a large one price USPS box, that will be the best way to get it shipped to someone, as it is a fixed price. 10 pounds is VERY heavy and will cost a fortune to mail it otherwise, which will take way from the value when selling it online.
I will keep watching eBay to see if there is one that sells and will let you know what I find!
Merry Christmas!
Read More Answers
Answers
November 5, 2018
0

found this helpful
It is hard to make out, but I am wondering if it is Towle. I would take it to a dealer for a free appraisal.
November 6, 2018
0

found this helpful
The symbols do not look familiar (the ones I can make out look like a hammer and sickle, an "&" and a snake. Can't make out the 2nd one from the left.
Towle usually has a Lion or a T (although they have a large number of marks) but those are the marks of theirs I am most familiar with, so I am thinking it isn't theirs, but stranger things have happened.
Any reputable place that buys silver can give you information on the marks (at least ours can--I frequent Treasure Hunt).
If it is true sterling, which I with marks like that it frequently (but not always) is, these are usually worth more for scrap than for selling, unless you can determine if it is a vary rare pattern and in pristine condition (which yours does not appear to be pristine).
Silver is a tough market. It has been stable as of late. I like this site to get my info on the market values:
www.macrotrends.net/.../historical-silver-prices-100-year...
Right now, I tell people unless they need the money fast, to hold on and wait for silver to increase again.
November 8, 2018
0

found this helpful
due to the quality of the images I would if I were you consider going to an antiques dealer and seeing what they think
Read More Answers