Yes! I do believe in frugal living. I think it does not matter whether you earn more or less, but keep an economical approach towards our expenses helps us in reducing financial stress. Definitely, living a frugal life requires certain lifestyle changes and a conscious awareness about how we are spending and saving money? My idea of thrifty living comprises basic three principles: Smart shopping, use appropriately to waste less and save in advance.
Smart Shopping:
Shopping is a routine life activity. We buy stuff which we want and which we need. But the majority of people shop impulsively and buy stuff they neither need nor want. If we want to make smarter buying decisions and want to save a good amount of money, it is best to pre-plan your shopping and use some money saving strategies. Here I am sharing my ideas about smart shopping.
Make a shopping list 1-2 days prior to shopping- usually, we all prepare a shopping list before shopping and buy listed items. But I think it is a clever idea to prepare a shopping list at least 1-2 day prior to shopping and recheck it after some time and make an analysis about items which we really needed. Cut the unnecessary items from existing list. I am sure we will find some items that are not absolutely necessary and would be able to save a handsome amount of money by doing just a rechecking.
It is best to do a proper in-depth research prior to shopping. Always compare prices and maintain a price book for the best result. Try to find alternative shopping options (such as a thrift store, yard or garage sale) and select the needed items appropriately. If possible, try to arrange a shopping pool with family and friend to shop sales for each other. One important thing, it is not possible that one particular store has the lowest price on all items, so check the different stores for particular offers and sales on different items.
Keep an eye on discounts, sales, and offers it is another good way for smart shopping. Heavy electronic items, clothes or jewelry may put an extra pressure on your routine budget. It is best to wait for some time and buy them at the time of discount. But avoid an over-enthusiastic approach at the time of sales. Usually, we buy unnecessary items at the time of sales and forget to check actual necessity and quality of an item. Be calm and patient. Analyze your actual requirement and quality of products (because sometimes clearance products had poor quality) and then buy the stuff.
Use Items Appropriately: Sometimes we buy stuff impulsively, but forget to use it during hectic routine life. It is completely a waste of money, time and efforts which we had invested at the time of buying. So do not forget to use all buy stuff appropriately. In the same way, it is equally important to do proper maintenance. Proper care may increase the life of expensive products. For example An expensive blanket requires a proper washing and handling. If we follow all essential steps of proper care we would be able to use it for years.
Save in Advance: We all prefer a monthly budget to organise our income and expenses. Usually, expenses are higher than the fixed budget and we would not able to save effectively. But if we save a fixed amount of money in the advance, it will reduce our tensions and anxiety and we would be able to enjoy our expenses and routine life more freely.
Apart from these 3 basic strategies, there are some lifestyle hacks that can help us to get more thrifty fun.
Plan weekend ahead. Generally, weekend entertainment expenses cost a lot and put a huge pressure on our routine budget. Try to set an alternate pattern of paid and unpaid activities and events for the weekend. Park visits, free educational events, are the great way to enjoy the weekend at no cost. Also, limit the dining out to once in a month or at the special occasion. Instead of that do a pre-preparation and menu planning for the weekend during weekdays to enjoy a less expensive and healthy meal with family.
Adopt a healthy lifestyle for you and your family. Eat healthy and exercise regularly will help you to stay healthy and fit. Avoid the use of a vehicle for a shorter distance. It will reduce your medical expenses, fuel bills, and junk food expenditures.
Recycling is my favourite thing to living a frugal life. It is a great habit to save energy, environment, and money. It gives an immense pleasure and satisfaction when we convert a trash into a treasure with our creativity and imagination. I always prefer to have the separate recycling bin for different items. We put separately each item in the different bin according to a category. For example, I use separate bin for old clothes, tin can, cardboards.
Select an individual theme for each month or week. Involve your kids during decluttering and recycling and teach them a good habit with creativity and imagination. Thrifty fun is an extra benefit of recycling.
Even though we had created lots of fun recycling projects, here I am sharing two of my favourite.
Bulletin Board from Cardboard: We were missing a message bulletin board at home and I had thought why not make it with supplies available at home. We used a large piece of cardboard, a craft knife, a red piece of muslin, paint and decorating materials.
Just cut out a large piece of cardboard with a craft knife, cover it with an attractive cloth and hang it on the wall. Decorate it according to your choice. A super easy, recycled bulletin board is ready.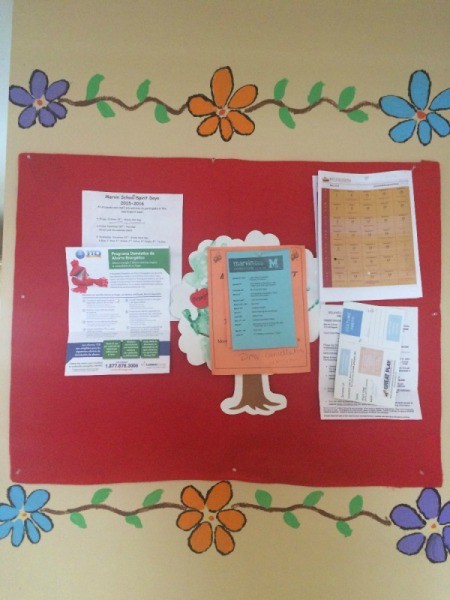 Girl Dress from Ladies Top: I had several old tops in my wardrobe that did not fit well but had a good cloth quality. I had decided to recycle them into an attractive one-piece dress for my daughter.
To make this, take the measurement of old top according to the size of your girl. Cut it and sew it appropriately to get the perfect fit. You may add old lace on the sleeve for an elegant look. Your new stylish dress is ready to wear.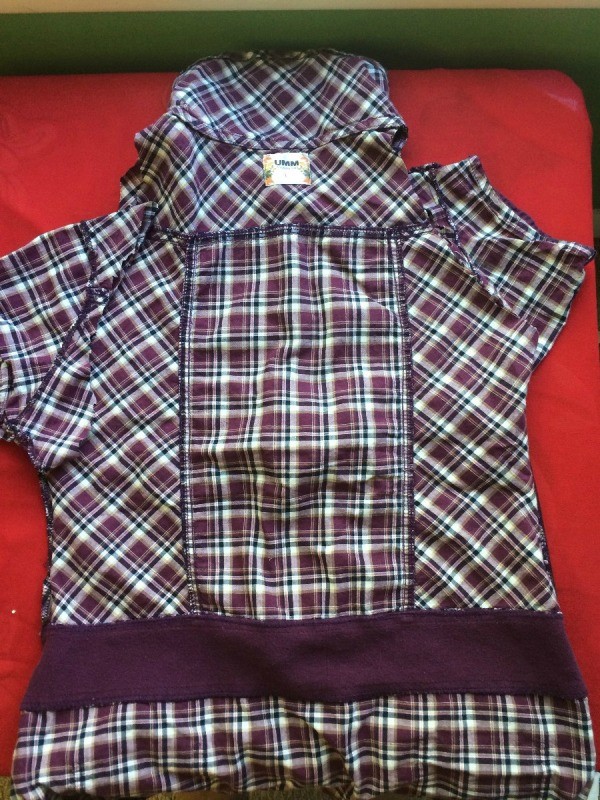 These are my ideas to live a frugal life with thrifty fun. Always remember do not overstress on frugality; try to adopt it in a fun and creative way. What are your ideas? Please share with us.