Finding Replacement Percolator Parts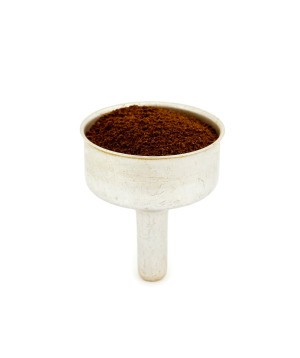 A type of boiler coffee maker, whether plug-in or stovetop, needs to have an inner stem and basket. This guide is about
finding replacement percolator parts
.
Questions
Ask a QuestionHere are the questions asked by community members. Read on to see the answers provided by the ThriftyFun community or ask a new question.
September 12, 2011
0

found this helpful
I have an eight cup Yosemite percolator. The plastic or glass bubble atop the percolator broke. I need to find a new one. Any ideas where I might buy one?
By John H.
September 12, 2011
0

found this helpful
Many years ago (probably over 20) my parents used some sort of small jar as a replacement on their old percolator. I feel like it was a baby food jar. It looked strange, but the mouth of the jar was a good fit. I think they used the coffee pot for several years that way.
September 13, 2011
0

found this helpful
Here is a website that sells glass perc tops (there are probably others as well)::
September 16, 2011
0

found this helpful
Have you tried ebay?
May 9, 2011
0

found this helpful
I am looking for the spring that holds the basket in the percolator. I have an 8 cup percolator that I love. Please help me find the above. Thanks.
By Dolores
May 9, 2011
0

found this helpful
If you know the name of the manufacturer, use either Google or Dogpile search engines. Find the name of the company who made it, give them a call and I believe that you could order a part. Or call a small appliance repair shop in your area, and they usually stock the parts and if they don't have it in stock, they will be able to order it for you.
May 10, 2011
0

found this helpful
If you are unable to contact the manufacturer of your percolator, go to, or call the nearest restaurant supply store. If they do not carry it, they surely will be able to help you locate one. Hope that helps.
May 18, 2011
0

found this helpful
www.goodmans.net
I have a coffee percolator which I use on the stove top. After many years of use the lid has finally broken; does anyone know where I can purchase a lid for this percolator?
Please email me if you have a spare lid and want to sell it.
Cheers.
By Antoinette from Victoria, Australia
June 4, 2010
0

found this helpful
Sometimes you can find them at thrift stores. You can try writing the company that made it. They might have replacement parts. Good luck. My friend volunteers at a thrift shop. If you want to send me your e-mail address, I can let you know if she comes across one. Of course, it might matter what brand it is. My e-mail is nkc613@aol.com. Good luck.
December 2, 2014
0

found this helpful
My dad has a 2 (?) cup Foley percolator that is missing the inside parts. I would to find the missing items and get them for him for Christmas. I am not having a lot of luck. Any ideas on where to look?
By Teresa C from San Angelo, TX
I need a replacement basket and stem for my 12 cup Farberware Fast Brew coffee pot. Where would I find used ones? New ones cost more than I paid for the pot.
By MADefino from Bridgewater, NJ
Related Content