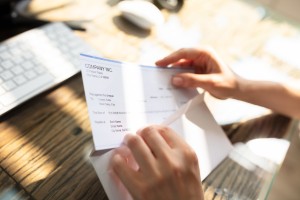 I recently voiced my opinion, maybe too loudly, on a post about asking for extra condiments when dining out. I felt keeping extra condiments automatically given to you was OK, while asking for extras to increase your at home stockpile was not.
Now, I am put to introspection with a similar, yet different issue. Should I keep what was given to me, and therefore rightfully mine or should I consider extenuating circumstances and not accept the gift.
Some of us feel we rightly deserve more than others because we live (according to our own moral codes), a better life than many. We might feel that a monetary windfall is just one of the rewards for living a good lifestyle.
Living 'right' should and does have its rewards, but I feel just what those rewards should be are open to question. Should a rich man feel he deserves wealth because he is a devout adherent to a particular religion? Though he might not think so, he only deserves what he has worked for, was heir to or gained through honest investing.
Now for my ten dollar dilemma. In the past year and a half, I have had more unexpected expenses than in all my previous years put together. Any windfall, no matter how small, would be helpful. I can't accept though, that a ten dollar gift was due to an act of divine intervention resulting from my having been a morally good person.
I recently received a check in the mail for the amount of ten dollars. The check was 'live' and negotiable. It was part of a promotions act by a particular company.
Accompanying text stated the check was mine to use however I chose with no strings attached. Beneath the line on back for my signature was another line for me to enter my phone number. There was no indication leaving this line blank could make the check invalid. I'm assuming I could have cashed the check without entering my phone number. This gift as a means of contacting prospective customers seems to me to be legitimate though I've no idea how successful such promotions have fared.
So, the check is rightfully mine. Though I have no intentions of engaging in the company's promotional deal, I should be able to cash the check without reservation. Or should I?
I've no doubt the company issuing the check would expect only a small number of recipients to cash the check with expectations of following through with their promotional deal. They would/should expect most people to cash the check and forget all about any followup.
Is there anything wrong with cashing the check, knowing you will never purchase any goods or services from the company? (After all the check is yours). Well, maybe not. Maybe yes.
Let's say this is a legitimate startup company whose success depends, in part, on how many people cash the check and follow up on the promotional deal. Whether the struggling company survives or not, is not/should not be your concern. Right?
Now, let's say this new company is owned by your spouse or other close relative. Their livelihood is dependent on the success of the company. You would hope the majority of check recipients would indeed cash the check and then participate in the company's promotional deal.
It's a known fact, we see things from a different perspective when they 'hit home'. We are given the chance to step into the other person's shoes for a while. Being in those shoes, we can only hope others would treat us the way we did or should have treated them.
Our nation is currently in turmoil, such that it could shake the very foundations on which it stands. Resolution will come about only when each of us has the compassion to see all sides without prejudice, in effect, to put ourselves in their shoes. Could our feelings about a ten dollar gift be extrapolated into our feelings about our current crisis? I think yes.
In the meantime, I'm doing the worst thing of all, nothing. The check still sits there. To cash or not to cash.
What would you do with the check and what feelings or beliefs would motivate your decision?