Gift Ideas for Your Best Friend
Questions
Ask a QuestionHere are the questions asked by community members. Read on to see the answers provided by the ThriftyFun community or ask a new question.
So I just wanted to say first, thanks for all your advice on birthday party ideas, and I kind of need your help again. My best friend of all time lives 2 hours away from me. Her birthday is coming soon and I don't know what to get her. She's turning 15 and loves things that have a use or value, or are sentimental (are you picking up what I'm putting down?). Of course, I have some ideas, but they don't seem to be good enough or best friend worthy.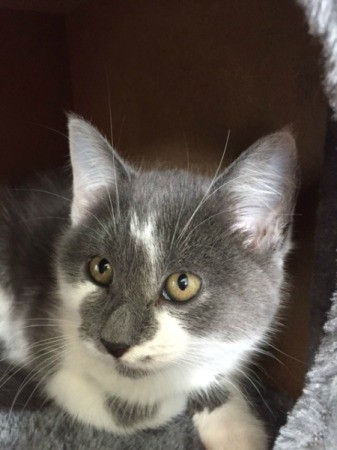 Anyway I need birthday and Christmas presents advice, but I can't spend too much because I don't even have a job yet. P.S here are some photos of the cat I got for my birthday. I desperately need help!
Answers
November 11, 2017
1

found this helpful
Best Answer
To make some thing personal I would go to a local craft store and buy beads in her favorite color and string them on thread elastic, you can also get that in a craft shop, it is very easy as the elastic allows her to just push it up on her wrist, therefore do not worry about size.
Check on the internet or in the Sunday newspaper for "cents off" coupons, most have a 50 % off coupon, either print out or cut out and this will save you money. Also use the internet or even phone book to find the name of a local craft shop.
A personal hand made item is perfect for a "best friend".
Answer

this Question

...
I have two best friends and their birthdays are only a few days apart. I'm on a right budget and was hoping to make/buy them something nice. We are all 3 into the bar scene. They are going to be 27 and 38. Maybe that would help with a suggestion or idea.
By Brit from MI
Answers
July 29, 2010
0

found this helpful
The Hobby Lobby stores usually put out their Christmas decorations really early, probably because they are more or less a craft supply store. They might have tree decorations in the shape of different drink bottles or glasses. A couple years ago somebody gave me a ornament shaped like a martini glass and it had fake bubbles in it, then there was a lady sitting in it like she was taking a bubble bath.
She had one leg bent so that all you could see was her knee and the other leg was raised up out of the "suds" and I think she was holding a drink of some kind. I'm not the bar type and I don't drink-----the person just thought the ornament was funky and kind of off the wall like I am. lol If you have enough time, check out Bronners.com, they have lots of neat christmas things.
July 31, 2010
0

found this helpful
If you all have cellphones, go onto one of the many sites that allow you to create your own ringtones. Most phones use micro sd cards. If you are tech savvy you can buy the memory card (or borrow from your friends) and pre-load the free ringtones and wallpapers onto an inexpensive memory card. Also make wallpapers and screen savers from your camera phone shots. Upload some of the photos to a snapfish or kodak and use their collage maker to make a super-easy collage of you friends together. Also search coupon codes to see if one of your favorite places has a special deal or restaurant.com has cheap gift certificates.
Answer

this Question

...
May 29, 2013
0

found this helpful
I can't decide what to get my best mate (who I've known all of my life) for his 17th birthday and I'm running out of time :S Basically my mate turns 17 next Thursday (6th of June) so I need to get something (ordered) within the next 2 days. He's not into sports or anything like an active lifestyle, he likes playing video games, but I don't really want to get him another as his and my tastes in games are completely different so I'd probably pick something naf in that area.
Please can someone suggest a good idea? I am literally desperate for an idea. Thanks in advance.
By Jack S.
Answers
June 3, 2013
0

found this helpful
How about filling an empty jar (decorated on the outside with his name and/or the number "17") with slips of paper describing something you can do together: bike ride with you buying ice cream afterwards or planning a "movie marathon" day complete with popcorn and other snacks. OR, the 17 slips of paper can describe things just for him: a gift card for the coffee (or soda or beverage of his choice), etc. OR, you can make him a giant "card" out of cardstock, glue 17 candies with descriptions such as:
You make me 'Snicker"; you are an "M&M Marvelous Mate", etc. On the bottom you can include a gift card for him to purchase a video game of his choice. Hope these help!
Answer

this Question

...
October 13, 2011
0

found this helpful
My best friend is studying in the UK. His birthday is next week, he's turning 22. I would love to send him a gift that he would love and that would say I miss you and happy birthday. He adores cars, especially Cadillac cars. He's not interested in sports (football, basketball, etc.), he loves chocolate, he's funny, and he doesn't like to handle any responsibility.
What can I get him?
By Zee
Answers
October 13, 2011
0

found this helpful
Why not do a search and find him an old Cadillac hood ornament or chrome trunk flash (the chrome that says Cadillac). You can go an extra step and have it mounted on a plaque (a trophy shop can probably do this or someone with good wood working skills) with a picture of the actual cars above the emblem on the plaque. On the card you send with it tell him it is a special gift you are sending him ... a 19whatever Cadillac. And with the gift add a note saying this is the first piece of a 280,00 piece life size puzzle. :)
Answer

this Question

...
Related Content
Categories
Guides
More
Categories