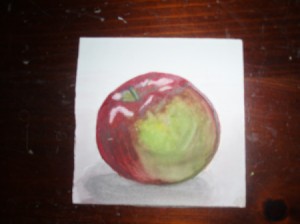 First, learn what foods/snacks are your downfall and BAN them entirely from your home! These are the unhealthy choices that you cannot keep from eating tons or all of, if in the house. Don't torture yourself by knowing they are there.
Next, you will find that most of us crave a certain textures and taste. I know my downfall is salty and crunchy snacks, so I created a list of alternative healthy snacks that I keep posted in my cabinet for various temptations I get. Feel free to print it out, add YOUR favorites alternative healthy snacks in the appropriate heading and post it so you can check it out before snacking on the worse choice possible!
Have these food items on hand for when cravings hit! Remember that the less processed (more natural) a food is, the better it is for your health.
Are you in the mood for:
Something Sweet and Soft? Fruit, yogurt, banana, prunes, grapes with a square of DARK CHOCOLATE (only dark) or how about eating a gummy vitamin instead?
Something Sweet and Crunchy? Apple or apple slices with peanut butter or even better, sprinkled cinnamon (which stabilizes blood sugar and may lower cholesterol), cereal with nuts, celery, granola in yogurt, carrots, TUMS (it's a calcium supplement!) or another type of chewable vitamin! I never seem to remember to EAT my vitamins and this is a great way to start!
Something Salty? Nuts, pretzels, lite popcorn, veggies with hummus, a slice or two of fake bacon (soy)
Something Warm? Baked (I microwave it) apple sprinkled with cinnamon, chai tea, cocoa, slightly melted string cheese on cuke or tomato slice, granola or favorite cereal with WARM milk
Something Cold? Watermelon, FROZEN grapes (try them, surprisingly good-yum!) breakfast drink with COLD milk, sorbet, Italian ice, ice water with a slice of lemon or cucumber in it. I personally love ice cold milk and freeze some milk ice cubes to add to a glass occasionally.
Reward yourself with NON FOOD related items to encourage your health; nice sneakers, fancy jogging clothes. Buy locally for the health of your community too. Co-ops are great! And finally, make KALE a part of your diet!
I hope one of these hints are new to you and that it helps you all stay vital and healthy!