I am looking for recipes for homemade baby items such as diaper cream, lotion, etc.

Alicia from Dublin, GA

Answers:
Homemade Diaper Cream
Hi! My kids were allergic to all the store bought wipes, creams, etc., so I made all their own. I did get a wipe box and threw out the wipes (actually I think I used them on my swiffer to spot mop the floors). To make wipes, take a roll of paper towels, cut them in half (with an electric knife) and separate them by sheets making a tall stack. Make a mixture of 1/4 cup hypoallergenic baby shampoo, 2 cups water and 2 Tbsp. baby oil and soak the towels in there. Then pull them out as needed through the hole in the lid.

To make your own diaper cream use zinc oxide (found at the pharmacy in the sun tan aisle) and aquaphor. Or for something a little less intense, mix equal amounts of milk of magnesia (the liquid antacid) and corn starch. Store in an airtight container and spread on baby's tushy!
Good luck with your baby I wish you well!
(07/02/2006)

By Beth Totillo
Homemade Diaper Cream
Does using the zinc oxide and aquaphor save any money? Aquaphor is pretty $$. I usually just buy the store brand diaper cream, and it works just as good as the name brand. (07/02/2006)

By Jess
Homemade Diaper Cream
I always got it from my pediatrician, they are very willing to give away their samples so I never actually paid for it, I was also lucky enough to not have to use it that often. My kids weren't chronic diaper rash-y kids. It doesn't hurt to ask your pediatrician for stuff, it's not like they buy it with their own money. (07/02/2006)

By Beth Totillo
Homemade Diaper Cream
I don't think making yourself would be a savings. I just bought the Wal-Mart diaper rash cream and it was cheap and worked fine. My daughter was more sensitive and prone to diaper rash but my son never had it, not even once! (07/06/2006)
Homemade Diaper Cream
Not a daily recipe, but more of an emergency help for skin excoriated from diarrhea or diaper rash, baby or adult.

Pat the red and raw area with cotton ball or other soft material with Maalox or Milk of Magnesia. Diarrhea stool has digestive juices that irritate the skin, and these medications nutralize the acid and give instant relief. Frequent care is needed until something better is available.
(07/06/2006)

By Camilla RN
Homemade Diaper Cream
My mother told me about using cornstarch for diaper rash. She used it on my nephew when he was little and it took the rash away with no irritation. I used it on my dd when she was a baby. Works wonders, and who doesn't have cornstarch sitting in the cabinet with no use for it. Also good for relieving heat rashes. I get them under my arms and it works. (07/07/2006)

By jmz2005
Homemade Diaper Cream
My personal experience has been that plain old cheap Vaseline petroleum jelly (even the generic, dollar store variety, $1.00) is the BEST thing to use on your baby's bottom! After 4 children, 8 grandchildren and numerous babies in my home daycare I am convinced that petroleum jelly works the best! New mommies often feel that to prove that they are good, competent mothers that they have to use the widely advertised, expensive products with the "sweet BABY fragrance". Just clean those little bottoms after each diaper change and use about 1/2 teaspoon of the jelly to coat the diaper area. You will be pleasantly surprised. If the baby has a diaper rash the jelly soothes and promotes healing and it forms a barrier against the "burn" of subsequent wet or dirty diapers.

BIG babies (adults!) can also benefit from petroleum jelly. It provides instant relief from chafing much better than any type of powder, which will eventually cake and cause more discomfort. If you have chafed, raw areas on your body: at bedtime, after bathing, coat the raw areas with the jelly. It will be a lot better by morning. This is experience talking, not just information I read somewhere and passed on. (07/07/2006)

By Marge Mayhew
Homemade Diaper Cream
This came from my mother-in-law, who successfully raised 5 kids on one rather small income. She taught me that when my little ones had rashes, especially when they had diarrhea, to use Crisco (I'm sure any brand of shortening would work). After their nightly bath, spread it on the diaper area. In the morning, rash will be greatly improved, if not completely gone. Be sure to wash it off with soap and water in the morning. This can be done nightly as a preventative, also.
(07/21/2006)

By Leslie in CA
Homemade Diaper Cream
Well, someone beat me to this, but I'm a Mom of 4 who all have EXTREMELY SENSITIVE skin - I wanted to pull my hair out until I discovered CRISCO DOES WORK BEAUTIFULLY! I wish I'd discovered this sooner with the first baby, after buying several $25 tubes of prescription cream! (07/21/2006)

By Carolyn
Homemade Diaper Cream
My oldest daughter would get a rash so fast and so bad it would blister and bleed. Her pediatrician told me to use plain (CHEAP) petroleum jelly. You can get it in tubes now so it isn't as messy as the old tubs were. (08/03/2006)

By lhegs
Homemade Diaper Cream
I know several people have posted having success with Petroleum Jelly/Vaseline, but I thought it interesting that this stuff we've slathered all over our babies' gentle bottoms is flammable! What's the point of flame retardant sleepwear when the moisture barrier of choice will catch on fire? :)

My brother is a pilot in the Air Force and they are not allowed to use lip products with Petroleum in them for this very reason. Should they experience a fire in the cockpit, they don't want the pilot's lips to fuel the flames! Go figure!

The Material and Safety Data Sheet for Petroleum Jelly has this under Toxicology: "May cause eye, skin or digestive irritation." Also this, under Stability: Stable. Combustible. Incompatible with strong oxidizing agents.

Of course, it does go on to say: Personal protection: Material presents a low health hazard in normal use.

So this should give us some peace of mind, but, exactly what IS "normal use"? This made me a little nervous, so I did more research and this is what I found:

May contain harmful impurities or form toxic breakdown products potentially contaminated with or breaking down into chemicals linked to cancer or other significant health problems

So, as moms, what are we to do? I'm starting to lean toward making my own stuff! At least then I'll know exactly what's going on my baby's little bunz!

That being said, I'm going to go change a diaper! he he he (09/24/2006)

By Sherrie
Homemade Diaper Cream
My grandmother was an American Indian Midwife who used Vaseline for absolutely EVERYTHING having to do with the skin, except Ecxema (which she and I have had) and later, Shingles (which she had). The Vaseline just formed a barrier and your own body, with God's help, does the healing. (09/24/2006)

By Lynda
Homemade Diaper Cream
Maizena (cornstarch) is an excellent home remedy. My friend's mother in law is 85 and she used it for her three sons. (09/25/2006)

By Willem
Homemade Diaper Cream
I thought I would also mention that I found colloidal sliver water to be an excellent rash healer. If you make your own like I do, it is great but can be expensive if you buy it. You could possibly find a good deal. I just pour some in a fine mist sprayer bottle. When see a rash, just spray the area. The next morning, it has practically disappeared. My grandbabies had one of those rashes when they get loose bowels, it actually burns their skin to where it is red and raw. I sprayed it on that and the next morning, it was practically gone.

I was amazed because I had tried the best you can buy in diaper cremes. They eventually worked but took days to clear it up. So for any of you out there that can get a hold of colloidal silver water, try it on any rash and see what you think. That's all I use for my grandbabies' diaper rashes. Just thought I share that info with you what I have found to work for me. Have a blessed day! (12/05/2006)

By Sue
Homemade Diaper Cream
Tetrasil works better than all listed :) (01/05/2007)

By Michele
Homemade Diaper Cream
I make creams for my friends' babies and the best feedback I have had is from my Shea Butter Cream. Shea Butter is high in Vitamin A, E and K, this beautiful gift from Africa is brilliant. You will notice a change within 24 hours of use. Just add it as a base with Essential Oils of Calendula and Lavender. It does work, but it has to be unrefined (not the white looking one) Good luck to all you Baby Butts.(01/09/2007)

By Healing Baby Balm
Homemade Diaper Cream
Cornstarch seems to be a constant. My mom used it on me when I was a newborn and got a rash. However, you have to make sure your child DOESN'T have a YEAST rash as cornstarch is food for yeast. My oldest only gets yeast rashes and, after many prescription creams, I now buy anti-fungal cream for him - like the athletes foot creams. It works just as well as the prescription creams, but are a lot less expensive.
(02/01/2007)

By Kathy
Homemade Diaper Cream
My 2 year old has battling a diaper rash that just won't stay away. Cornstarch mixed with Mylanta has been the only thing that has worked. You just mix it to make a thick paste. (04/02/2007)

By Julie
Homemade Diaper Cream
Well, I use about 2 Tbsp. of cornstarch mixed with 1/2 cup of Vaseline. I use it with every diaper change and have yet to have experienced a rash while using it. I'm not sure if it would be as perfect for babies prone to diaper rash since mine only gets it when she has no diaper cream at all on. Still, I'd say its worth a shot. (08/05/2007)

By Satsuki
Homemade Diaper Cream
When my youngest was still in diapers, he got a rash so bad it bled. I tried Desitin, it didn't work. I tried a powder that was in a pink bottle with blue writing, can't think of the name of it. Nothing worked, not even Vaseline. Finally, my m-i-l told me to use some of my aloe plant on it. It was cleared up in a couple of days. If you don't have an aloe plant, I would try an aloe gel. Just make sure it doesn't have alcohol in it. (09/10/2007)

By Barbara
Homemade Diaper Cream
We all have sensitive skin in my family yet my son hardly ever got diaper rash. but while he was potty training he did it got so bad he would bleed and scream I took him to the emergency room one night and I had tried everything listed here and more but when the doctor told me to use Neosporin I felt dumb. It worked great and now I use it on everything chapped lips, windburned faces and the new baby. (12/21/2007)

By bstar
Homemade Diaper Cream
Equal parts Eucerin, Aquafor and vaseline. (02/02/2008)

By
Homemade Diaper Cream
I stumbled upon a diaper rash cream that works wonders. My daughter has acid reflux terribly, and is allergic to milk. So, she has had horrible diaper rash, to the point sometimes she would bleed, and scream during diaper changes. One night there wasn't a place open to get rash cream, so I called my grandmother at 3 AM, and asked her what I could use. She told me my great grandmother taught her to make a paste of Vaseline, oatmeal. Then when you get it on the baby cover it with baby powder, unscented etc.

Well, at 3 am, I was desperate I got out my food processor, chopped the oatmeal until it was a smooth almost sand consistency, and added Vaseline until it was a thick almost gritty paste. I put this on my daughter, and added the baby powder, minutes later she had stopped screaming. By morning the rash had almost completely healed. I called my grandmother back to thank her and asked her why the baby powder. What she said made total sense, the baby powder sticks to the cream and what doesn't, pretty much creates a barrier, so that the diaper doesn't stick to the tushy cream and cause friction. I haven't stopped using it yet. It works wonders for her. (05/26/2008)

By shelly
Homemade Diaper Cream
My 16 month old son is just getting over a bad tummy sickness and had severe diarrhea. The doctor recommended that we buy a big tub of zinc oxide and a big tub of vaseline and mix equal parts together. That is what they use at the hospitals here in NH because it is so effective and much cheaper. My little boy has been "going" all day and not even a hint of a diaper rash with this stuff! Give it a shot! (05/26/2008)

By Jami
Homemade Diaper Cream
A lot of recommendations below include Vaseline, which does a good job sealing and protecting the skin, but it is petroleum-based, not so good for the planet and in the long run bad for baby too, actually, as I found in these articles:

http://thegreenbeautyguide.com/?p=89#

http://www.herballuxuries.com/mineral-oil.htm

Vaseline is made from mineral oil: Mineral oil, which is basically synonymous with "baby oil", is made when gasoline and kerosene are removed from crude petroleum by heating. Then, using sulfuric acid, absorbents, solvents, and alkalis; hydrocarbons and other chemicals are removed leaving the final product, mineral oil.

I make a "non-petroleum" jelly with inexpensive olive oil, a plant-based oil. You can use it in the same way you would use Vaseline. Plant oils were proven in one study to improve growth rates vs. Vaseline when used in massage! My non-petroleum jelly recipe is here:

http://www.hippiedippiebebe.com/eco-diapering/make-your-diaper-rash-cream/"
(06/12/2008)

By hopealso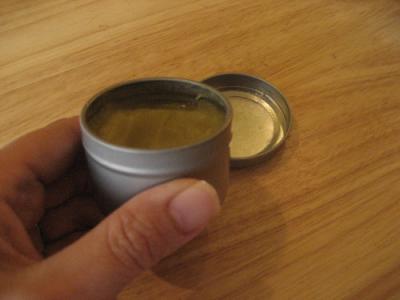 Homemade Diaper Cream
I know we are all moms and have a lot to do BUT when my twins had a rash I did the same things as everyone else; creams and oils and so on.(Their rashes would blister and bleed also.) My dd never really had rashes and when she did they healed quickly. By the time I had my youngest I was tired of the creams and oils so I just took his diaper off and sat with him ALL day and put him on a potty when he looked like he was going to go. Like I said, I know moms are busy, but it was worth it for me and him. (Also instead of wiping I would rinse them off with warm water in the sink. It saved them from a lot of pain!) (07/17/2008)

By Jodie
Homemade Diaper Cream
I have 4 children and my husband and myself are in the medical field. These are tried and true diaper rash remedies that he recommends to his patients. Try mixing equal parts of liquid benedryl and maalox. Then blend regular plain oatmeal into a fine powder. Mix the fine oatmeal powder with the liquid ingredients to form a paste. Put on diaper rash every few hours during the day. The other thing that helps is to add baking soda to the bath water and bath them a couple of times. If you do a baking soda bath at the first sight of redness it will usually take care of it right away. (07/23/2008)