I was half hesitant to ask this question. I'll bet every teenager from Horneytown, NC, to Intercourse, PA, and back to Climax, NC knows a hack for my problem. And that would make me look like an old fossil, for sure.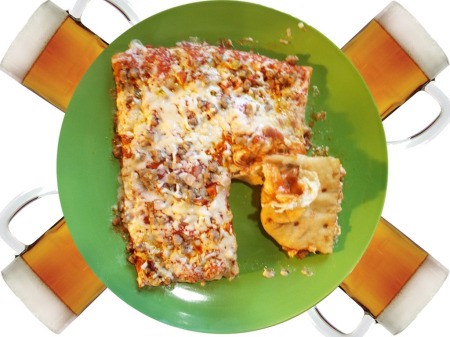 Rarely do I buy frozen pizza. When I do, I get the smaller, single serving size. Taste-wise, they are not for the true pizza lover. But at a cheap price, they'll do in a rush. And an ice cold Bud helps get it down. Sort of.
Though the taste is tolerable, the crust is ridiculously soggy. 'Doughy' might be a better word. What can I do to remedy this? I've tried putting paper towels underneath to absorb moisture. I have tried taking the pizza from the microwave, flipping it upside down and placing it under a broiler for a few minutes. Not only is this messy, I end up with a crust of browned sog. Makes me want to trash the pizza and chug-a-lug another Bud. There must be something I can do.
In the past, I have gotten frozen pot pies. A portion of the box lid had a metallic appearing coating on it. That coating helped the top of the pie to brown in the microwave. Can you buy something similar? Something to place under the pizza while in the microwave? Something re-usable?
Or maybe there's something around the house that would be safe and work just as well. If there is, as I said, any teenager would know. How can I turn my soggy crust into one that's crisp, even crisper than those sold at Gagliani's Pizza Parlor?
Doesn't the name 'Gagliani' just whet your appetite?