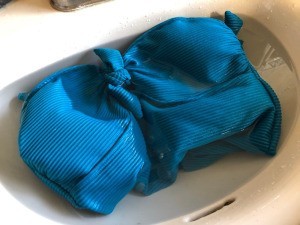 Swimwear goes through a lot more than your typical article of clothing. It gets in contact with chlorine, salt, sun lotions, and sprays. They're also way more elastic than your usual garment, so throwing them in the washer and dryer will only shorten its lifespan and kill its colour. Here is how I wash my swimwear to elongate its life and keep the quality pristine.
Fill your sink with with cold water and add a capful of white vinegar. This is great for removing harsh chemicals from your suit. Let it soak for 20-30 minutes, drain, then rinse with cold water.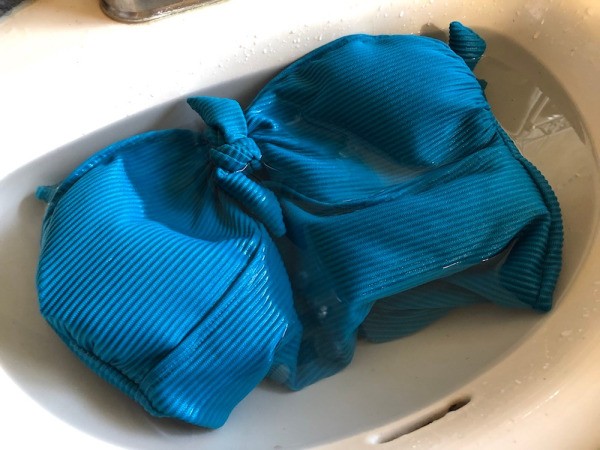 Use a very mild soap to give the suit a scrub with your fingers, then rinse with cold water.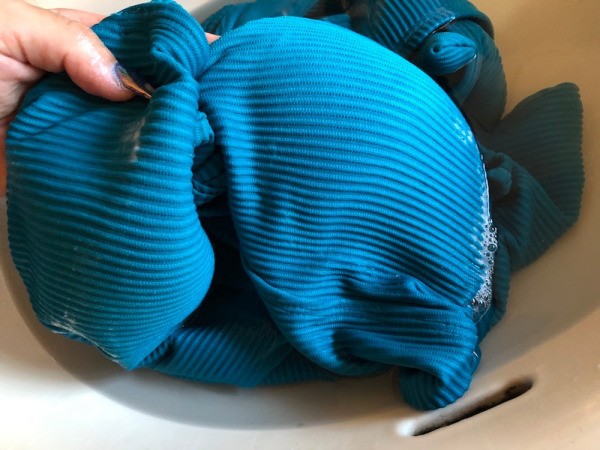 Lay your suit in a clean, dry towel. Roll up the towel while you gently press to remove the excess water. Do not wring it out. Lay the suit out flat to dry completely.