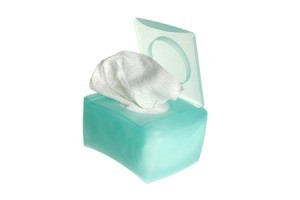 My son flushed 5 thick baby wipes down the toilet. They went down, but now the toilet water pressure is slow and when it flushes you can hear that something is stuck. I put my hand in there and can't find where it is stuck. Should I pour something in there to eat or disintegrate the wipes? Please help it's a one year old toilet.
By Fina
Answers

May 12, 2013
0

found this helpful
Best Answer
Have you tried a plunger? Use one to try to plunge the material on through to the drain pipe. If you still hear the "gurgle" or the toilet still acts as if it is about to stop up, you need to call a plumber. It may be that the wipes are already in the pipe, and if that is the case, you will need a plumber anyway. At any rate, don't wait too long. If the toilet stops up, you will have a real mess. The age of the toilet really doesn't have anything to do with your problem, and baby wipes aren't designed to be flushed.

May 13, 2013
0

found this helpful
Best Answer
Have you tried running a plumbing snake down there to dislodge the wipes? You may even be able to 'snag' them and pull them out of the line.
You can find a snake at any big-box or hardware store for under $20USD. A 5-6 foot plumbing snake is a wonderful thing to have tucked into the tool box especially in a home with smaller children (ask me how I know this:). It's a very easy to use tool and stores compactly:
www.walmart.com/.../21910136?findingMethod=rr
For tips on using one of these tools:

March 1, 2021
2

found this helpful
I just had this problem with a stopped up toilet. I used half a cup of dish soap, and a large pot of boiling water. Let it sit for 10 minutes, then plunge the heck out of it.
a very satisfying gurgle and the drain was completely clear. Total cost---virtually zero.
Answer

this Question