Pghgirl40
Bronze Feedback Medal for All Time! 196 Feedbacks
October 9, 2019
0

found this helpful
Can you please post photos? Describe any damage or condition? And post where you are located?
Furniture sales are very regional and condition is everything.
I can tell you generally as an experienced reseller, I defer all of my furniture sales to a pro--either antique or vintage reseller with a store front or auction. Selling furniture on your own is one of the most difficult things to do and you get the most bang for your buck and most value coming from NOT doing it yourself.
A good dealer can give you the value for your town and find the best venue to sell it to get the most exposure.
Looking forward to learning more and I can try to give you rough values for what you have.
Thanks for asking!

October 10, 2019
0

found this helpful
These are not the best pictures but everything is in good shape. We dont have room for it and it is just sitting in my garage.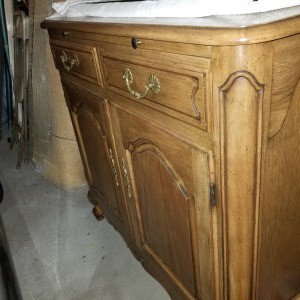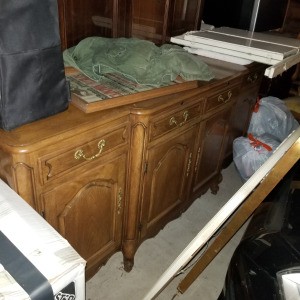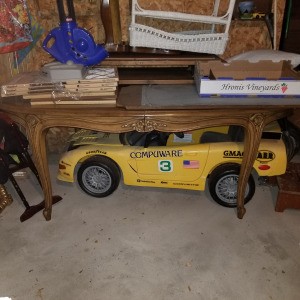 Pghgirl40
Bronze Feedback Medal for All Time! 196 Feedbacks
October 10, 2019
1

found this helpful
Thanks for the additional photos. That does help a lot.
It looks like the French Providential/French Country Style which in some big cities is still quite popular. I saw a buffet very similar to yours that sold for $395. Then in a small town I found a buffet that was estimated for $150, but sat unsold.
My suggestion would be to search eBay SOLDS with the brand name and the term French and look at the cities where the pieces sold to get a feel if your area is a high price area or low price area.
Then you can list yours accordingly...if a high price area, I am thinking $750-800 if you have the chairs (for the pieces) (no chairs 600-$700) and then take best offer.
Or if you are in a low value area, maybe start in the $500 range and take best offer.
I suggest selling the pieces off separately if people ask--the legs don't look like they are fully matched sets--but it is hard to see the legs on the small buffet--they look different than the table.
My best recommendation (and I am an experienced reseller) is to let a professional sell them for you--either through an antique or vintage shop or consignment store (having them in a storefront or auction situation--real auction--NOT eBay gets them out there much better than trying to sell on your own).
You will have less hassles, will get the most for your items (even after the split) and you won't have to worry about people coming to your house and not having a way to get the pieces out of your places and moved to theirs.
Post back with an update!! Thanks again for the photos!! It helps to know the style to value the pieces!

poehere
Bronze Post Medal for All Time! 105 Posts
October 9, 2019
0

found this helpful
These are very large items to sell. Here are a few ways to sell them in your area and not online. You can go to Craigslist and list them there. This way people in your area can come look at them and buy them if they are interested. You will need to post photos of the items you wish to sell. As for pricing it is hard to say how much you can get for them because you have not included a photo with this question.
You can start off by asking $400 for the set and adjust your price from there. That would be my best guess as to how much they are actually worth. You can also take photos and put them up in a store announcement board and see if you can sell them this way. Another way is to put them out in your yard and see if anyone is interested in buying them.

Ana
Bronze Post Medal for All Time! 140 Posts
October 9, 2019
0

found this helpful
Advertise locally so the items can be picked up,not mailed.You can advertise online,Facebook, Craig's list, .Make sure you take pictures of all pieces in different angles.Come up with a group price for selling together. If separate much higher! Start a little higher or ask for best offer!