September 28, 2022
0

found this helpful
Best Answer
I think they are moth eggs.
www.dreamstime.com/moth-eggs-side-building-moth-eggs...
Many moths lay their eggs on the underside of a leaf because they want their larvae begin eating it when they hatch, but moths tend to lay their eggs on whatever surface.

September 29, 2022
0

found this helpful
Best Answer
These look like moth fly larvae/moth eggs, and this is about the time of year they start laying eggs. Moths like light-colored surfaces, but will lay their eggs on almost any flat surface; even sidewalks.
You should remove any clusters as they can cause damage to your siding - wood or vinyl.
You can use a mixture of soap and water; wash the surface (brush or cloth), rinse, and then clean with white vinegar so that all scent is removed or the scent could attract another infestation.
ask2.extension.org/.../faq.php?id=212283
www.familyplotgarden.com/qa-ndash-what-are-these-egg-clusters...
www.google.com/search?q=Insect+eggs+on+side+of+house...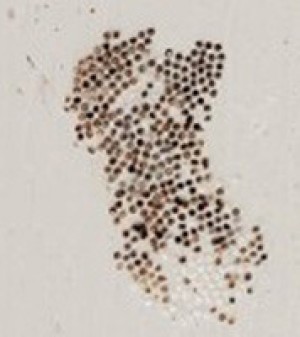 September 30, 2022
1

found this helpful
Best Answer
Moth eggs
There are approximately 160,000 species of moths in the world and about 11,000 moth species are native to North America.
A moths life cycle starts when the female moth lays eggs, after a few days, larvae or caterpillars hatch, and they voraciously gorge on plant matter to increase body size, then during the pupal stage, the moth caterpillar metamorphoses into a moth. leafyplace.com/.../
Adult moths lay their eggs on whatever their larvae will eat, so that when they hatch they can just start eating. So, if another bug was killed against the siding, its remains could be serving as a food source for moth larvae. I believe these are probably moth fly eggs. Clean your siding to get rid of whatever potential food source is on moth larvae.
The process moths use to build their nests will many times include strong acids and other chemicals that can react with vinyl. This reaction will many times cause permanent discoloration and in some cases, damage.
Use an organic option - NBS, it won't kill anything, but will help repel insects for 6-12 months. This product is made with essential plant oils and commonly mixed with stain or paint and then applied to homes. It can also be sprayed onto these same surfaces.