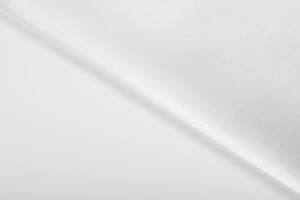 I have a 100% polyester 108 in. tablecloth that I cannot remove the wrinkles. When I iron it, the section that I have finished ironing becomes wrinkled when I start to iron a new section. Since it is a large tablecloth, I find it difficult to handle.
I have a front load washer and use delicate cycle, and spin it on the lowest speed. I do not use the dryer. I don't have an outside clothesline so I hang it over my shower curtain rod. I have tried many different ways to remove the wrinkles and nothing seems to help. I would appreciate any ideas or advice. Thanks.
By it's.only.me from PA
Answers

Judi
Bronze Feedback Medal for All Time! 239 Feedbacks
April 4, 2009
0

found this helpful
I fold my largest table cloths in half and iron close to a bed so I can spread the cloth as it's ironed across the bed. It's not perfect even then but better than it was before. In my opinion, when something is that hard to care for it's not worth it. I don't use mine anymore!

Vi Johnson
Silver Post Medal for All Time! 288 Posts
April 5, 2009
0

found this helpful
Take it to a dry cleaners to be" just pressed." Make sure the tablecloth is clean with no grease spots first.
Good Luck, GG Vi

April 5, 2009
0

found this helpful
You can iron the polyester table cloth using a "pressing" cloth. I used to put creases in polyester pants that way way back when.
Find a cotton cloth - an unfolded diaper works great or a cotton dish towel - not one with nibs or nubbles in it. Dampen the cloth and place over the part of the table cloth that you want to iron. The steam from the pressing cloth helps to get the wrinkles out.
As the pressing cloth dries out from ironing you will have to re-dampen.
You will be amazed at how well this works. Back when we did more ironing, using a pressing cloth was more common. It is also useful when ironing something very dark - like black or navy blue shirts. It will prevent the shine that comes from the ironing.
Hope this helps.

April 5, 2009
0

found this helpful
You could try using a spray starch as you iron this should prevent the creases returning as you manipulate the table cloth on your ironing board.

OliveOyl
Bronze Feedback Medal for All Time! 138 Feedbacks
April 5, 2009
0

found this helpful
I would try tossing the tablecloth in the dryer as synthetics often come out nice looking from the dryer. Use a dryer sheet to eliminate static.

April 25, 2009
0

found this helpful
I agree with OliveOyl, sometimes polyester comes out best from a trip through the dryer. Be sure to use the cycle with cool down, remove and hang immediately.
When you wash in hot water the spin puts the wrinkles in as the fabric is hot and it takes the hot dryer to relax them.

April 25, 2009
0

found this helpful
Here is Heloise's tip for a pair of slacks & should be the same for a table cloth:
Overloading the washing machine and dryer or not using the correct cycle usually causes this problem. Try putting the slacks back into the washer and using the permanent-press cycle. Then toss them into the dryer and set the control for about 15 to 20 minutes on permanent press. A heat and cool-down period should help to eliminate the wrinkles. Take them out of the dryer as soon as the cycle stops and hang them as soon as possible. If this doesn't work, here's another method to try: Dampen the pants with water, then, using a pressing cloth, iron out the wrinkles.
Answer

this Question
I have a polyester/cotton white shirt and sometimes when I iron it and the setting is on wool I get a browning stain from the iron. Bleach removes the stain. Why do I get the brown iron stain?
Craig from Perth, Australia
Answers
By Anna from Maine (Guest Post)
November 11, 2005
0

found this helpful
The plate of your iron may be dirty. Take some Silver Polish or Soft Scrub on a sponge and try to clean it, (only if it is a shiny Plate) If it is a teflon plate (grey or black colored) just try some dish detergent and see if any color comes off.

Holly
Silver Post Medal for All Time! 364 Posts
November 11, 2005
0

found this helpful
If you are using the steam setting, the brown stain may be rust mixed with water from within the iron.

Harlean
Bronze Post Medal for All Time! 148 Posts
November 11, 2005
0

found this helpful
The temperature may be set too hot. If so, the brown stain could be scorching of the fabric. Try a cooler setting.
Or try using a damp cloth over the shirt as you iron. This gives you the same result as using a steam iron.
Gee, it has been so long since I actually ironed anything that I am surprised I can remember this stuff. *smile*
Harlean from Arkansas

November 12, 2005
0

found this helpful
Hi Craig,
If you don't believe that the bottom of the iron is dirty and If it is a steam iron, it may be that the water chamber is dirty or that you are using tap water with a lot of minerals.
Fill your iron with white distilled vinegar, let it sit a while, then turn it on and let it heat up. Take an old towel and iron it so that the steam comes out all of the holes.
if there is a water sprayer, let the vinegar spray through that also.
Then when you know that the vinegar has worked it's way through the iron, empty out the vinegar and add distilled water and repeat the process until no vinegar smell remains. Make sure that you use distilled water in your iron from then on and you should not have this problem.
Susan from ThriftyFun
By (Guest Post)
November 12, 2005
0

found this helpful
Once you get the iron cleaned, be sure to empty the water after every use. Letting it sit in the iron will encourage rusting inside.
Answer

this Question
I have a pair of polyester pants that were overheated in the dryer, now I can not remove the wrinkles. I have tried re-washing them and ironing them but I can not get the wrinkles out.
Karen B from Alpena, MI
Answers

December 7, 2006
0

found this helpful
My mother finally ended up taking hers to the dry cleaners and having them pressed. That seemed to do the trick! Mitzi
By Jean (Guest Post)
December 7, 2006
0

found this helpful
Try vinegar. Just light spritz the pants with full-strength white vinegar and iron.
It will smell pretty bad while you're doing it, but it should work.
My grandmother taught me this trick to remove the hemline when lenghthening a pair of pants.
By Penny Foss (Guest Post)
July 16, 2008
0

found this helpful
What my mom taught me to do in a case such as this is to wet a towel or face cloth, put it over the piece in sections of the slacks as it is needed, and viola, the wet cloth "steams" out the wrinkles. But make sure to have the towel or cloth very wet and hold the iron on it for as long as it takes to release the wrinkle. Vinegar too is a good way to do this also! Good Luck!
Answer

this Question
How do I iron a triacetate/polyester blend fabric?
By Jolene from San Francisco, CA
Answers

April 28, 2014
0

found this helpful
Lay the fabric flat. Cover it with a flat thin muslin fabric. Iron over the muslin fabric.
If the polyester has a cotton lining, you can turn the fabric inside-out/backwards, and iron the back of the fabric

Janet
Silver Feedback Medal for All Time! 399 Feedbacks
May 5, 2014
0

found this helpful
Moo is right, use an ironing cloth. I used to use a small hand towel as the ironing cloth. Make sure the iron is set fairly low and not hot. You can always make the iron hotter, but too hot will melt or ruin polyester.
Answer

this Question