Judy
Gold Post Medal for All Time! 677 Posts
September 3, 2019
0

found this helpful
She looks too shaggy to be purebred, especially around the face. You can do a DNA test to verify the bloodline.
That's what I thought too. Mom nor dad was Fluffy but I talked to the people that I got her from now and Mom is a dark purebred Sable and dad is a black and tan DDR Shepherd. My vet says West German showline. Long haired red and black Sable.

Pghgirl40
Bronze Feedback Medal for All Time! 196 Feedbacks
September 3, 2019
1

found this helpful
Your pup is so sweet!!! There are long hair GS. Here is a link that talks about them:
Have you had your vet weigh in? The vet can look at the bone, teeth, jaw and hip structure!
It is hard to tell if this is the pup's lineage! I think almost all pups have a little mix in them some where along the line.
Post back what the vet says!
Yes she is very sweet thank you very much! I pretty much found out that she is a purebred and you're right about the long hair. One of her parents have the recessive gene and that's where it came from. Once I took her into the groomers and had her groomed as they would a show dog she is totally purebred without a doubt LOL. We went back and got a boy which is her brother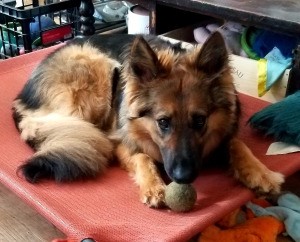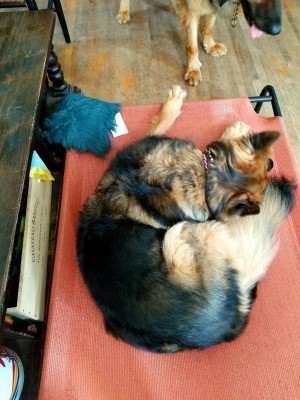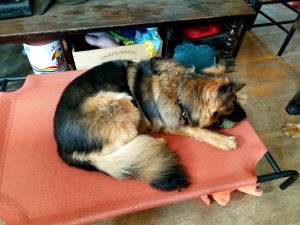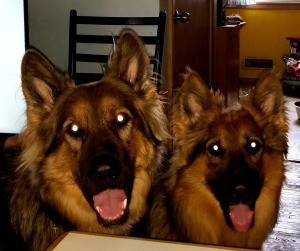 poehere
Bronze Post Medal for All Time! 105 Posts
September 3, 2019
1

found this helpful
In the first photo I would say yes, it does look like a purebred. But the second photo threw me off and I am not so sure about this one now. If you know who sold you the dog it would be a good idea to talk with the breeder and get a look at the papers of the parents.
If this can't happen then there is a more expensive root that I would not take. This is a DNA test and it can tell you all about your dog.
I talked to the place where I got her and Mom and Dad are both purebred she got her long hair from the recessive gene. She is considered a red and black Sable. Mom was a pure dark Sable her dad black and tan DDR Shepherd. She's definitely a working-class breed but she looks very much West German showline.

September 7, 2019
1

found this helpful
I'm not sure why there are no papers - possibly because of the expense and rigorous papers and rules imposed on keeping these 'up to date' for breeding purposes - and most likely these owners can receive almost as much money for these pups without 'papers'.
Absolutely beautiful dogs.
I do not know what your vet has said about DNA testing (this is kinda controversial with vets) but there are some DNA test that provide a lot of health information and also point out some issues that may affect your dogs later in life. The tests that provide heath information are more expensive than just tests for breeding purposes.
www.thesprucepets.com/best-dog-dna-tests-4176499
Check out this site.. Picture look familiar?

September 8, 2019
0

found this helpful
It sure does look familiar! Lol thank you for your response, they are very beautiful dogs and just the cutest puppies you ever seen!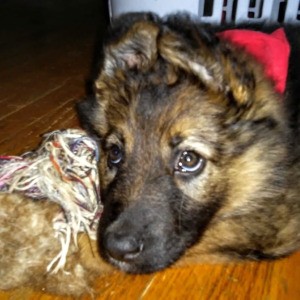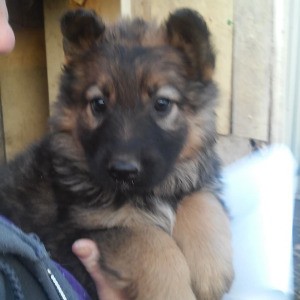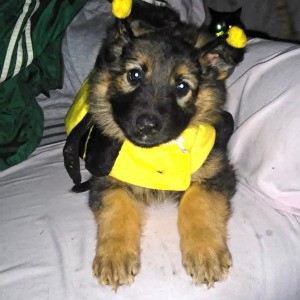 September 9, 2019
0

found this helpful
Ooh! They are beautiful!
How could anyone resist a puppy like that!
So glad you have both dogs; I'm sure your family gives them a lot of love and receive much more in return.
Wishes for long healthy lives for everyone.