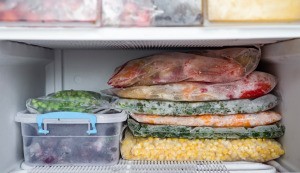 I have always been a bit of a cheapskate and as I get older I have grown to realize that I am not a "cheapskate", I am Frugal! And might I say I am proud of it! It started in my 20s.
Being a single mom, I learned that it is easier and cheaper to purchase baby food and diapers once a month instead of going to the store multiple times a month and impulse buying things I really did not need. Then I learned to make my son's baby food from scratch using a food processor that I had purchased at a yard sale for $2! My son never did well with cloth diapers so I did still purchase those in a once a month trip.
As I grew older, I stopped using pre-packaged food and started making my food from scratch which is not only healthier but much cheaper. I would freeze leftovers with an old Seal A Meal (now known as a "food saver). When I had days which were hectic and busy, I could bring out one of my frozen meals and heat them up for a homemade meal which did not cause me any stress or work! After a while, I learned to always make much more than the three of us could eat and stashed them in my freezer for a later day! So essentially I was doing "once a month" cooking far before it was ever a "thing"!
I purchased a book called "Make a Mix" cooking and found all sorts of things I could make up and enjoy homemade but the convenience of a packaged mix! That opened a whole world for me! I stocked my pantry full of DIY gravy, pudding mixes, cake mixes, drink mixes etc. I still do these things to this day. My son is now 40 years old and you will still find DIY mixes and freezer meals in my home.
I have saved a lot of money by living a frugal life and it has been so rewarding to see what you can create which is wholesome and so much better than the store bought version! Living frugal is a way of life and now my son even does these things in his home to save money and eat healthy! We as parents have so much knowledge to share and sometimes it is as simple as getting back to your roots when your Grandma made two pies, one to eat and the other for the freezer!