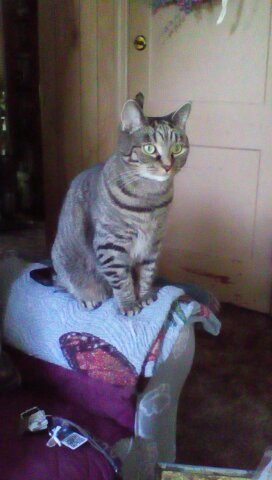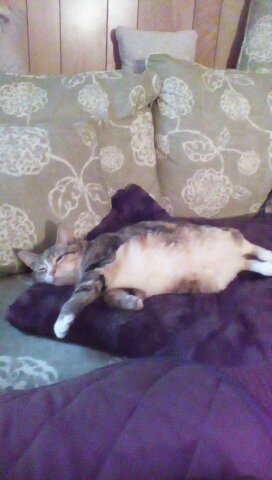 Your Pet's Age
5 years old
Your Pet's Breed
Shorthair Tabby and Calico
How and when did you get your pet?
We got them when my husband suffered a stroke. He was under a lot of stress which brought on the stroke with high blood pressure so we got the kittens to help relieve some stress.
What does your pet like to do for fun?
Lumpy is the crazy cat, she loves to play, is more like a dog than a cat. You can tell her to get a specific toy and she brings it to you. You can throw her balls and she fetches and brings them back to you over and over again until you get tired lol. Ginger is what we call our trophy cat, she just likes to look pretty lol. She took to my husband immediately and they were great friends from day one, like she knew he needed her.
Do you have anything else to share about your pet?
Since my husband passed away a year ago, his cat, Ginger wouldn't come to bed as was their nightly ritual, he had a pillow specially for her and she would sleep there. When he passed, she refused to even go in the bedroom until about 9 months later and now she has joined me, which makes Lumpy mad because her favorite spot was taken by Ginger. But they give me a lot of pleasure and keep me company.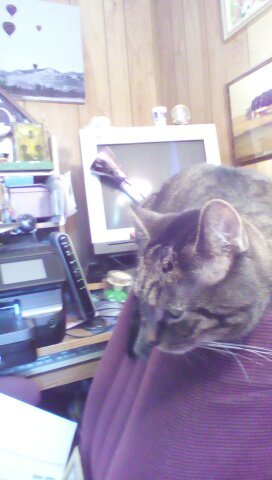 Add your voice! Click below to comment. ThriftyFun is powered by your wisdom!