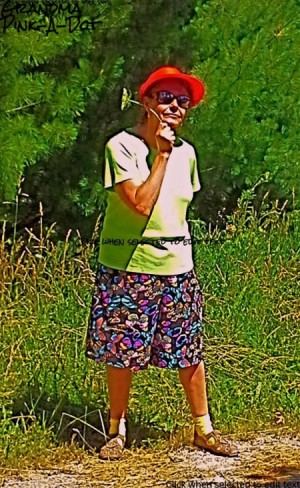 I passed my childhood years in a simple home with honest, hard working and uncomplicated parents and two younger brothers. Ours was an immigrant family and we struggled daily to meet our essential needs. My small world consisted of Dad, Mom, my brothers, school, play, home cooked meals, church on Sunday, responsibilities consistent with my age and the security of a well ordered home. I was so very fortunate.
I didn't know what extras were and in the not knowing, I didn't have the craving or interest in the material seasonings in life. What I liked, wanted and needed, beyond my loving family, was color.
Color, all color, was vibrant and fed my young spirit. It stimulated my five senses and imagination. It shaped my personality and helped me form opinions and standards I live by today.
I'm 67 years old now and I still embrace color. I like them all, especially the basic ones. They're all cheery in their own way and they make me cheery so I don't have a favorite. Even sour lemons are a cheery yellow color so how can I pick one?
Here's a recent picture of me wearing my colors. My SIL snapped the photo on a day when she was cranky because she wasn't feeling well. We took a hike in the nearby woods and laughing at the colors I wore at my age, her crankiness disappeared. Color did it again, it initiated a good humor.
So how does this relate to being thrifty or frugal? For me it's simple. I see color and use color every day and in so doing, at heart and spirit, I'm still 7 years old.