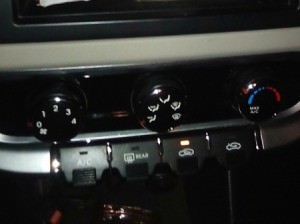 As a mom, saving gas is very important. I have to drive kids to school, go to the office, drive to the grocery store, and pick up the kids again. I was like a wonder woman, driving fast just to keep on time.
Here is one tip I can share when using your car's air conditioner. I'll make sure if the weather is good and if it is windy, I don't use the air conditioner. I will just open the window. If it is a long drive or I'm going out of town, I also don't use my air conditioner. Because when you use air conditioning all the time, it uses gas faster!
To all drivers out there, especially moms, I hope this idea helps you a lot.