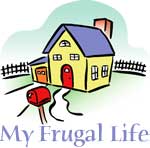 Well, it all started almost a year ago. I had a small chick, and a huge plastic tub, and a light taped to the lid of the tub that was taped to the top of it. This was our little chicken, we were so proud of it. The little chicken, so sweet, would perch on your hand like a parrot, nuzzle and love, etc.
Now, the rooster, which the chicken became, terrorizes the entire family, save myself and my husband. Yesterday, I had to drive home to let Mom and my daughter in the house because Phoenix had jumped down and refused to let them in the house. Yes, secretly I laughed, but it is no laughing matter when someone is truly afraid.
So here begins the topic of this post: How to contain a Rooster in a fence. Well, I will begin with the problems inherent in plastic chicken netting. It is supposed to be secured to wood stakes I suppose. I just hung it between the stairs and the fence. I thought this was so wonderful. Of course, moments later the rooster helped himself straight over the fence and into the rest of the front yard, where he would be, of course able to intimidate anyone who came through.
The next thing I did, was try to bury sticks in the ground and put string between them to make an extra height to the fence. Well due to how dry the ground is, there was not a way to dig a hole, so I just tied the brances to the fence and the stairs and put the twine between them.
Just as I was patting myself on the back over this, Bruno, our Rottie mix rescue, heard a small dog down the street and promptly jumped through the mish mash of twine and tore it all down. The whole fence was now leaning to one side, and the rooster looked happy about it all. Phoenix laughed. Yes, Phoenix does laugh. See footnote at the bottom of this page on a story where Phoenix laughed.
I am going to the feed supply store and I am looking at these weird things that look like U's and they are supposed to be pounded into the ground, and they are supposed to hold fences like mine down. I went home with ten of them. Of course as it turns out, I needed many more. But as I was nailing these into the ground, I was so amazed that they actually work. The bottom of the netting is now secured to the ground. No roosters going through, no rotties or pit bull foster pups going through non chalantly, then getting attacked by a rather upset rooster. Yaaaa. Now I just need to get the top to where it is higher. I cannot really dig a hole in this hard packed ground.
I go to the store, once again, for some twine. I get the twine and tie one onto the top of the fence. I then secure the other end to the tree in the chicken yard. The fence is higher. Good. But wait, here comes that other dog, and Bruno is heading towards the chicken fence. Will he stop?
Well sort of. He kind of did stop for a moment when he missed the fence top by about two inches fell back and then clawed his way over the top and jumped over. The fence is bedraggled looking and now I see that he is trying hard to get back out. I tell him to jump. "Just jump over" I tell him. He just stares at me as if I am talking another language. OK now, I have to pick him up somehow and get him over the net. The rooster is getting all mad and ready to charge. Both of us.
I get the dog over the fence, and it was not easy. By this time I am so tired, I take Phoenix in and put him in his little house in my bedroom. He is laughing and waving and happy as can be. I fall in bed and sleep until 12 the next morning, at which time I awake to find a rooster on my bed waiting on me to wake up. Here starts another Rooster Adventure with the fence.
OK. Here are the frugal things I have learned from this experience:
These wonderful little fence holder metal thingys, are great. I am going to secure cardboard down around one of my trees, to get rid of the weeds from growing around it.
I have thought further, and I am going to make quilt-like patterns of cardboard cutouts and secure them to the garden this way. Then when the weeds are dead, I will pull them up and plant flowers or grasses in that pattern. I am also going to secure cardboard squares around my fire pits, the rocks that surround them are constantly getting weeds growing between them.
I am going to make the dogs a shade area, and tie down a tarp for them like the chicken has in his yard. I am going to use the metal thingys to tie down the ropes that make the tent for them. I could line them up and have a little bitty game of croquet, if that is what it is called. I am having a ball with these.
Now, back to the rooster yard and how to keep the dog from jumping the fence before I get the metal netting: I am going to get a plastic wading pool, and fill it with water. When Bruno jumps, he will have a splash landing.
No one said keeping roosters was ever boring.
By Robyn from Hampton, TN
Do you have a frugal story to share with the ThriftyFun community? Submit your essay here: http://www.thriftyfun.com/post_myfrugallife.ldml