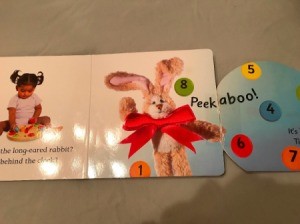 It always amazes me how much other people throw away. I did not grow up with much, and I always took very good care of whatever I had, as I knew my parents worked very hard for it. I thought I set an excellent example for my children, until the other day.
I babysat my granddaughter, and saw one of her cardboard peekaboo books in the trash can because some of the pages were ripped. I knew it was one of her favorite books, and I offered to fix it with clear strapping tape. Her parents told me not to bother, and they would buy another one. However, being the frugal person I am, I did fix the book, and my granddaughter is getting just as much pleasure out of it as she did before it got ripped.
It got me thinking how people think it is easier to just get rid of something than to try and fix it. However, making something last longer is not just about saving money. It's about using less of our natural resources, having less garbage to add to our landfills, blessing others who may be able to use that item, and, most importantly, giving our children a feeling of pride in acquiring the skills to maintain items.
Most people would agree with me that it is preferable to compost vegetable scraps or make stock with them than throw them away, but many of us say we don't have time to do that. In my opinion, it takes more time to get in your car or walk to the store, get the item, stand in line to pay, and go home. People who have a mindset to save what is salvageable realize that it often takes less time!
I have learned a lot from the posts on this website. I want to leave this earth in better shape than I found it. So, if you see someone taking a broken item off the curb, it's probably me!