Awhile back, we stopped using our credit cards. We've saved tons of money and are even getting them paid off for the first time ever. But it struck me recently that I could still do better!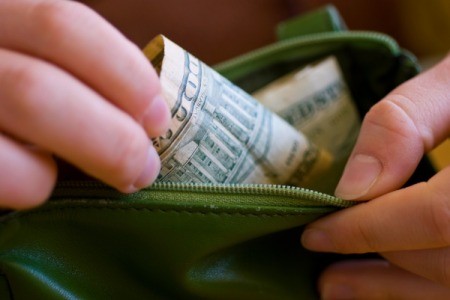 I realized how often I was swiping my debit card for a small purchase here, another one there. It's just too easy to swipe that card and not think twice! I have started to take out a pre-set amount of money at the beginning of the month and pay cash for everything.
It is WAY harder to part with 5 green dollar bills in your hand for a gourmet latte then it is to swipe your card. You think twice before spending a little extra at the dollar store when you're handing over that money! And I have to say, a quick run through McDonalds isn't quite worth the convenience when you're forking over a crisp $20.00 bill just so you can all have some grease! :)

I am not saying that a treat now and then isn't enjoyable, or that you should never shop. That would just be wrong. But since I've started paying cash for everything except bills, I've actually had money left at the end of the month in our bank account, something I previously would have thought impossible!