Barbara
Bronze Feedback Medal for All Time! 104 Feedbacks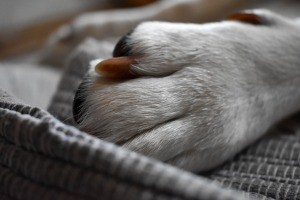 I bought one of those PediPaws that you see on TV to file your pet's nails and I can't get it anywhere near them. They just don't like the noise, so it's been sitting in the drawer since November. I was thinking, $20.00 down the drain.
The other day, I was filing my nails and noticed my heels looked rough. I spied that PediPaws thing in the drawer and thought, "Hmmm, I wonder if it would work on me?" Well, it is the best thing I have found in a long time! It does a good job on filing my fingernails, toenails, getting rid of that hard, dry skin on my heels and calloused parts on my feet. Now it won't go to waste and I can still use it. I can also re-wrap sand paper on the little disks and use them again.
By Barbara from Evington, VA
Read More

Comments

Does the product PediPaws really work?
By Leigh from PA

Answers

Myrna
Bronze Feedback Medal for All Time! 168 Feedbacks
November 9, 2009
1

found this helpful
Best Answer
I thought about buying this item, but didn't know like you if it was worth the cost if my pets shyed from it. I decided to put my own finger in it to see how it felt on my nail. Laying it gently across the grinder was very tolerable, but to put it against it with more pressure was not as tolerable.
To a pet, I would think it might feel a bit frightful. However, there are pets who do not mind it at all. I take my dogs to the vet to have their nails clipped and request the dremel tool be used to smooth the edges afterward, so they are less scratchy and my dogs do not mind this.

Dena Roberts
Bronze Feedback Medal for All Time! 102 Feedbacks
November 10, 2009
1

found this helpful
Best Answer
I tried one. The nails get caught in the small space between the grinder and the housing. Don't waste your money! I bought a Dremel and it works really well. No housing, just a sander.

November 11, 2009
1

found this helpful
Best Answer
We got one and it was a total waste of money. We did every thing they said to do and the dogs were still scared to death of it. it is now in a box to yard sale. We found that the opening caught their nails and the noise scared them.

November 11, 2009
0

found this helpful
Best Answer
Yes, they work just as the advertisement shows and the dog doesn't mind it at all.

November 15, 2009
1

found this helpful
Best Answer
I expect it would've worked well for us, if hubby had taken time to acclimate our dogs to it. He wouldn't even watch the instructional video or anything.
He's still having to trim the traditional way because of his impatience. $20 wasted. :P

December 1, 2009
0

found this helpful
Best Answer
I have been using the PediPaw for over 3 months now. I spent a couple of weeks getting the dog use to it before actually using it on his nails. he doesn't mind the front paws, but still doesn't like his back paws to be done. My only regret is that I didn't see the dremel attachment before buying this (since I already own a dremel). I am tired of getting new batteries. I get at most 2 clippings before the batteries are too weak to continue. I recommend this method but i am now going to start using my dremel tool with the attachment.
Here is a good article on how to use this:
homepages.udayton.edu/.../dremel.html
Good Luck

March 3, 2010
1

found this helpful
Best Answer
I consider this as junk. I used it once and the sandpaper was too worn to use it again I wasted my money but leaned a lesson. I now have a battery operated dremel.

April 14, 2010
0

found this helpful
Best Answer
I don't know what all of you are doing but apparently not the right thing. This is a great product. Both my dogs don't mind getting their nails done.
They just sit there. It's inexpensive and a stress-free way off trimming your animals nails.
Best Answer
My dogs really disliked having their nails cut, then filed. It is painful to the dog. We tried Pedipaw, and had zero problems with the dogs accepting it. We removed the sheild, it only got in the way. We did go through batteries. Even though we had a dremel, we bought one that is only used on the dogs. If you are an owner that is assertive, not mean, and confident, then the dog is going to trust you. You do have to be very careful, and learn how to trim their nails correctly.
I have not come across a dog that I could not do this with, even the most anxious. But, at home I am the alpha dog, and they trust me.I am a believer that most give up because they have zero control over their dogs to begin with. We know the ones.. we see them at the vets office, being dragged all over the place. The dog owns them, not the other way around. When you can walk your dog without being dragged from one county to the next, then you can trim their nails with success.
This is coming from someone that worked hard to learn.
Answer

this Question