Remedies for Body Odor
Questions
Ask a QuestionHere are the questions asked by community members. Read on to see the answers provided by the ThriftyFun community or ask a new question.
I have done everything possible to get rid of my body odor, but nothing seems to work. I bathe twice a day, brush my teeth twice, sometimes 3x, I use dental floss frequently, I use lemon before bathing and good deodorants, but people keep frowning and cover their nose when I come around. I need urgent help.
By Miche V
Answers
January 10, 2015
0

found this helpful
Best Answer
Get some chlorophyll from the health food store & take as directed. The problem has to be solved from the inside. You need to detox.
January 11, 2015
0

found this helpful
Best Answer
Another hint is if your underarm odor is like pennies, you are lacking in copper. I know it sounds silly, but our bodies are made up of trace minerals. A deficiency of any of them makes out bodies react abnormally. I hope that helps. The others suggestions are spot on, too.
PBP
Answer

this Question

...
I am in Thailand, have been using coconut oil, baking soda, and essential oils instead of deodorant. I sweat a lot here in this climate. Funny enough I sweat more with cotton t-shirts or tank tops than cotton dress shirts. I do yoga, play badminton, and keep active. Even after a shower my towels have that sweet vinegary smell. I use mostly organic shampoos, conditioners, and body wash. When I use deodorant spray, I don't have any BO and sweat much much less. But I don't like using deodorant spray.
I eat probiotic yogurt (home made), drink lots of water, eat vegetables, little meat, and very healthy.
I'm going to try anti-bacterial soap to see if that stops it. But I'm wondering if there is something I can do to stop the sweet smell. No one has complained about it, but I can smell it in yoga and badminton. Even my laundry smells sweet. I suppose it's better than a bad smell. But again when using spray deodorant (very little of it), it's gone and I sweat much much less.

Answers
June 23, 2015
0

found this helpful
Nobody is going to complain to you about it. That would be rude. They'll just talk to each other about it behind your back.
The smell is stronger than you think it is. We all get used to our own body odors but they smell offensive to others.
I suggest you just use the deodorant. There is really no substitute for it. Especially since you are very active.
You are generally a healthy, organic type of person. But really, in this day and age, there is no way to avoid all chemicals. You will always come in contact with some. You can't make yourself live forever no matter how much you try, and there are some trade-offs we all make for the privilege of living in a society with other people.
April 17, 2020
0

found this helpful
there also could be a health problem?im no expert but ive heard a sweet smell can be linked to diabetes,worth checking out?good luck x
Answer

this Question

...
Okay I am a heavy man. I don't know why, but the last 5 years I've been smelling like poop. I shower 3 times a day, wipe my self with wipes after I poop and still smell foul. Please help me out. I'm having problems with my social life. I don't go anywhere because of my smell. Any ideas?
By big smelly
Answers
April 24, 2011
0

found this helpful
I've been studying nutrition for a great many years and body odor is usually caused by what we eat.
Stay away from all pork products. Start taking 1000 mg. of fish oil twice a day, and drink a glass of grape juice every day which is good for the heart and keeps your arteries clean.
September 11, 2017
0

found this helpful
I know this I old but their is a disorder called tmau it sounds like this could be what you have.
Answer

this Question

...
Armpit odor is not only embarrassing but may be difficult to get under control. This is a page about remedies for armpit odor.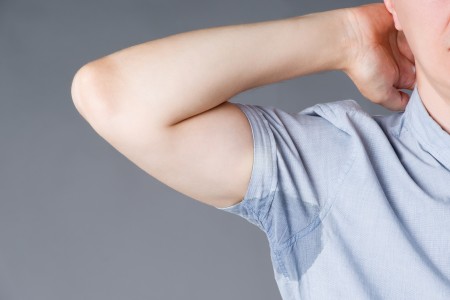 This is a page about preventing underarm odor. Underarm odor can be embarrassing for anyone, but if you have trouble getting rid of it, that can be even worse. There are many ways to control underarm odor, find the one that works for you.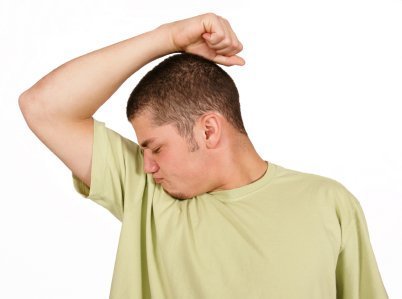 Archives
ThriftyFun is one of the longest running frugal living communities on the Internet. These are archives of older discussions.
How do you get rid of body odors? I have tried different deodorants, but nothing really works. Thanks.

By marialyn from Philippines

Answers:
Body Odor Remedies
Excessive body odor is a sign that your diet isn't working properly. Cut out coffee, dairy, and sugar for a couple of weeks and eat more steamed vegetables and see how you go. You need to spring clean the inside of your body before the outside can be fixed. Everything you eat comes out in your skin eventually. The more goodness you put inside, the better the outside will be. (07/21/2010)

By Spanish Girl
Body Odor Remedies
Tree oil can be dangerous, beware! (07/21/2010)

By Avis
Body Odor Remedies
Pat on Milk of Magnesia under your arm pits, works better and longer than Mitchum's and is much, much cheaper. Hold your arms out until it dries. Save your $ for a better cause! (07/21/2010)

By Avis
Body Odor Remedies
Wash your underarms with liquid antiseptic soap. You only need a very small amount. I had a huge problem until I discovered this!
shoe (07/21/2010)

By shoe
Body Odor Remedies
Try anti-bacterial soap first (Zest, Dial, etc.). Then use -antiperspirant. You can add powder on top too. (07/22/2010)

By Janet
Body Odor Remedies
The "crystal stones" used as deodorant are just rock salt. Salt is a preservative, it kills bacteria. Sometimes the simplest solutions are the best: vinegar, salt, alcohol, washing frequently. Don't try to cover up a smell with another smell, it just doesn't cut it. (07/22/2010)

By Jennifer
Body Odor Remedies
I make a solution of water and grapefruit seed extract (10 drops/cup of water). I put it in a spray bottle. After I shower, I spray the "corners" and wait a minute before drying. My friend's husband works road construction: she mandates he do this. (07/24/2010)

By Brabls2
Body Odor Remedies
I have had this problem for over a year. I read all the suggestions on the internet, spoke to my OB/GYN and the problem still kept coming back. I recently went for annual physical with my primary Dr. I told him about problem and he said it was probably a yeast infection. He gave me a prescription and it worked! I have been carrying alcohol swabs, clinical strength deodorant, scrubbing my arm pits with exfoliator, etc. The problem went away in just a few days and now I'm three weeks out, using normal deodorant and no stink! I have not seen any references anywhere about this problem being linked to yeast infection so I felt obligated to post somewhere. (08/19/2010)

Hi everyone, I really wanted to take the time and thank everyone for the tips. I've been suffering with BO for over 14 years. For the past 3 days I've been odor free. This is what I've been doing, hopefully it will work on some of you. I shower in the morning and lightly scrub my armpits with baking soda paste, then towel dry and lightly rub 50% alcohol with cotton, dry and put on Old Spice High Endurance deodorant. At night I lightly rub with hydrogen peroxide, dry, and put on same deodorant.
Good luck!

By rico from Chino, CA

Answers:
Body Odor Remedies
To combat body odor, take chlorophyll tablets daily. They are very inexpensive. Especially good for people whose skin expels the odor of onions and garlic. You must work internally to prevent the odor outcome (06/19/2010)

By Zippy
Body Odor Remedies
Excess body odor is often from a candida over-growth. If you deal with it inside, the odor will be a thing of the past. If it is candida, then you have more problems than just body odor. Candida is the cause of many health issues, many. It's the reason staff infections are so hard to treat, it has been found in the very center of cancer tumors and many other health problems. Do a search on Google and look at all the symptoms, see if any of them fit you. (06/19/2010)

Body Odor Remedies
Did you all know that tea tree oil is an antifungal? If it works for you, then candida is the problem, but it all comes from the inside. Doing stuff to kill odor on the outside, does nothing to kill it inside and you still have the problems caused by this horrible thing. (06/19/2010)

Sweating and odor, I will admit to it. I have tried a few things out there with no success till now. I thought I let you know what is working for me that I just discovered.
Read More...
I have B.O. problems and wet circles under my armpits. Deodorant doesn't work for me.
Read More...
Advertisement
Published by ThriftyFun.
© 1997-2020 by Cumuli, Inc. All Rights Reserved.
https://www.thriftyfun.com/Remedies-for-Body-Odor-2.html