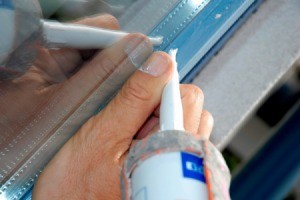 I am looking for tips for getting adhesive off glass blocks, mine do not have the white paint.

Norm from New Jersey

Answers
January 20, 2007
0

found this helpful
Try mayo
Slather the mayo over the adhesive until you can't see the residue
With a butter nice, scrape off the gunk
With a warm, wet cloth, wipe off mayo and dry

http:\\www.frugalforlife.blogspot.com
January 21, 2007
0

found this helpful
adhesive is a real pain, isn't it. i got some fly tape stuff on my fingers once and i found a real good way to remove it. use veggie oil, olive oil or even baby oil, rub it on, let sit for a few minutes and then use soap and water. should work. if not you can always use that goo gone stuff, that will work for sure.
January 21, 2007
0

found this helpful
I have tried Sweet Oil with good results. You can find it in drugstores and stores like Walmart and Kmart.
By (Guest Post)
January 22, 2007
0

found this helpful
I use Goo Gone to remove adhesives....it can be found at Wal-Mart, Target, K-mart, Hardware stores...etc.
January 23, 2007
0

found this helpful
Just to let people know, Sweet Oil is Olive oil ...BUT I still like Goo Gone best ... Just let it soak through the paper labels,dried adhesive,etc. I use a sponge to remove the gunk and wash with soap and warm water & rinse well. Once a friend had masking tape on her windows from when the wood diamond cross pieces were painted and it was left on,baked daily from the sun..She couldn't get it off, until I told her of GOO GONE. Didn't take much to remove that mess after we srayed the window edges ,let sit for a few minutes and wiped it off with paper towels, Then washed the windows with vinegar water and dried them with newpapers. Shiny and clean as a whistle. Great Granny Hugs, Vi
January 23, 2007
0

found this helpful
I would use lighter fluid and then wash with soapy water. Lighter fluid also works on paper products...for example, you receive mail in a bubble wrapper, and want to recycle the wrapper, but it has an adhesive address label on it. Just squirt a little lighter fluid on the label, give it a minute to soak in and then peel the label off. Let it set a few more minutes and the lighter fluid will evaporate, without leaving any signs that it was used, and you are ready to re-use the envelope.
Harlean from Arkansas
By Lynda (Guest Post)
January 25, 2007
0

found this helpful
WD-40 works miracles on most things. It took Liquid
Nails off my Formica TODAY! God bless you. : )
Answer

this Question
How do you get adhesive off of glass?
By Nick
Answers
August 23, 2011
0

found this helpful
There's a product called Goo-Gone. It's available in most grocery,hardware, drug and dollar stores. First soak the bottle to get the paper part of the label off. Put Goo-Gone on the residue, rub in lightly with a paper towel or your fingers, let sit for 1-5 minutes, rub off. That will be IT for most residue, but you can repeat as necessary. --shoe
Answer

this Question