Have you been told that mayonnaise is a great conditioner for your hair? How about making your own sugar scrub for your face, or egg white for a facial mask. I read that glue spread onto your face is good as a face mask.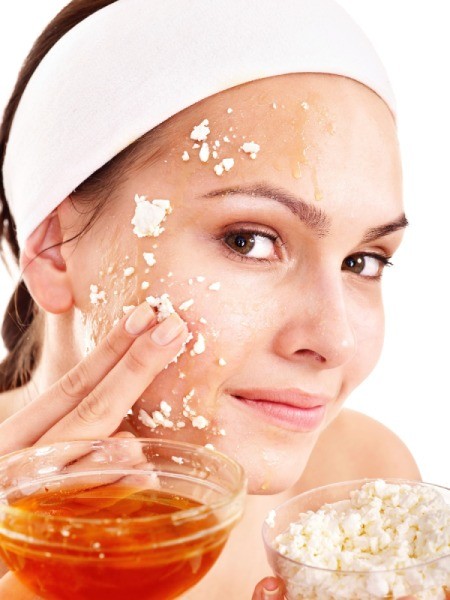 Now for the facts. Science has spent years and millions to find the best products for our hair and skin. There are many inexpensive products that work wonderfully. Food is to be eaten, not smeared on our face and in our hair. Forget it.
Get recommendations from your friends or the Internet to find what you might like too. You can read reviews on Amazon for cosmetics to see what might meet your needs.
I hold to one exception; baking soda. I know it does many unconventional things, so you can experiment.
As for sugar scrubs; not for me! I tried it once, and my hairline was sticky, as well as behind my ears, and around the sink. Leave the sugar in the kitchen, and read reviews for store bought scrubs that are even better.
Editor's Note: This is certainly a debatable argument. Tell us whether you agree or disagree in the feedback.
---
Comments
March 7, 2013
0

found this helpful
Top Comment
You must have had some horrible concoctions you've tried, to say making your own beauty products is a waste; it's so wrong. I dislike all the chemicals that are in the commercial creams, soaps, etc.
I make everything I can with fresh oils and creams that I make myself. No side effects to worry about, or toxic ingredients being absorbed in through my skin.
March 7, 2013
0

found this helpful
Top Comment
It is precisely because many of the homemade products can be eaten that they should be used. Your skin absorbs many of the nutrients in the food products. There are many different toxins in commercial products that can be absorbed that wouldn't be in natural foods, especially organic foods. Our bodies are not designed to process chemicals produced in a laboratory. If you do use those products, keep them on your skin for the shortest time possible.
March 7, 2013
0

found this helpful
Top Comment
Hopeful, I totally agree. I think it's fine that people want to avoid using products with chemicals or man-made ingredients, but in that case there are 100% organic options. And it isn't as if using food as beauty products provides a more effective, or even equally effective, result.
I've been around for a long time and have tried a lot of homemade concoctions, but I never found them to do the job as well as most professionally formulated beauty products.
March 7, 2013
0

found this helpful
Top Comment
Sorry, but I'd rather use something that's safe to eat as a beauty product than the manufactured garbage with foot-long lists of unpronounceable chemical ingredients, that are tested on helpless animals, and promoted by slick ad agencies and overpaid celebrities. Check out some of those chemicals, and you will find neurotoxins, carcinogens, endocrine disruptors, ground insect parts and all kinds of nasty things. I'm not putting those things on my skin! By the way, the manufacturers don't even have to disclose all the chemicals they use, so heaven knows WHAT they're foisting on us!
The rub is, there's a lot of unsavory stuff in food, and other, products these days, too. Corn, soy and cotton products are likely to be genetically engineered (also know as genetically modified), which means that their very DNA has been tampered with in order to make them resistant to the pesticides which are heavily applied to these crops. The big chemical conglomerates, like Monsanto and Bayer (yes, the aspirin maker), are fighting tooth and nail to keep these products from being labeled as genetically modified organisms and are throwing piles of money at campaigns to fight labeling laws. It seems they don't believe we have a right to know whether we are eating corn grown from unadulterated seeds or from GMO seeds. Besides the corn we eat as a vegetable, corn is present in nearly every grocery product, in the form of corn starch or corn syrup, so it's almost impossible to get away from it.
Scientists have been finding that GMO plant material fed to animals is causing serious health problems, and are pretty certain that this is one of the reasons for the bees dying off in huge numbers. Now one company wants permission to produce GMO salmon, which grow larger than nature's salmon.
If these things don't scare you, they should. We can't even be sure that the food we eat (or apply to ourselves as beauty products) is even safe any more, unless it is 100 percent certifiably and reliably known to be organic.
So, it would seem that we're all better off just using baking soda, olive oil, and a little water on ourselves, and forget all the other "beauty" products, whether they come from the fridge or the cosmetics counter.
March 8, 2013
0

found this helpful
Top Comment
I find most store products contain too many chemicals. Sure you can buy organic, but they are costly. Making your own beauty and cleaning products is more cost effective and much safer. I have read and heard so many times that 97% of all cancers are caused by our surroundings.
This means what you eat, put on your body, clean your home with, and where you work. My mother died of leukemia and was told by the doctors it was caused by the chemicals in the glue she used in her job. One of my uncles was a welder who died from cancer. It is well known most all welders die from cancer.
March 8, 2013
0

found this helpful
Top Comment
Don't say "food is to be eaten and not used as a beauty product" and then say, oh, but baking soda is ok. Hmm, I think vinegar is ok and avocado is ok, etc. It is a matter of personal preference and just because it doesn't work for you, doesn't mean it won't for someone else. Everyone has a different body makeup, so one thing may work for you, but not for me and what works for me may not for you!
I don't use any beauty products because I don't feel I need them and when I have tried store bought products they either make me feel oily or I break out. I don't know if it is heredity or because my mother also never used makeup or beauty products, but she always looked younger than her age and so do I, so why change a good thing? I have no objection to using food on my skin though and since we put stuff we shouldn't into our bodies (soda pop, trans fats, processed foods) without thinking twice about it, what's so wrong with using something natural and chemical free on our skin?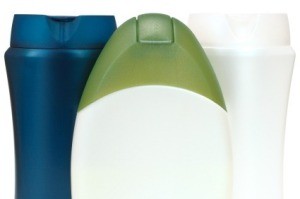 I will start out by saying, use caution when CVSing its easy to get caught up and spend more than you planned! There prices are a bit high so use caution when comparing prices and make sure the extra bucks make up for it!
Here is my essay:
Hi all! I wanted to tell you about recent awesome CVS trip. I no longer have the receipt so amounts are approximate.
First, I bought my Loreal make up for $12, with a $1 coupon. I got 3 extra bucks.
I then went back to the coupon machine and it gave me a $2 coupon for hair color, which I was planning to buy anyway yay!
I bought two $10 boxes of Loreal hair care, on sale for $7. I used my $4 off two Loreal hair products coupon and my $2 coupon from the machine.
I also got an $8 whisk on sale for $4.99; I had a $2 coupon.
I got $50-60 worth of name brand stuff for $16 and it was all stuff I use! Yay, good for me! What is your recent good trip?
By Kathleen W. from Pittsburgh, PA
March 19, 2005
0

found this helpful
Tips for using the last little bit of beauty items and cosmetics. Post your ideas.
Answers
March 20, 2005
0

found this helpful
If you put your lipstick in the fridge and use a fine brush to apply, you can gather the last little bits you may otherwise discard.
I also add a little moisturiser to my foundation to make it go a bit further.
Hope this helps!
Julie
By Melissa (Guest Post)
March 24, 2005
0

found this helpful
When my lipgloss runs out, I pull the wand out put the tube in the microwave for about 20 seconds and it loosens the gloss off the sides!
By Melissa (Guest Post)
April 7, 2005
0

found this helpful
When my eye shadow is running low, I mix it with vaseline. It gives the shadow a soft look.
I also put my lipstick on and then dab my lips with vaseline. It takes a matte lipstick to look like a gloss and gives you two different lip looks.
June 5, 2006
0

found this helpful
RE LIPSTICK:
Recently, out of desperation, I found out something great. When my lipstick reaches the point where I can no longer directly apply it to my lips, all is not lost. I take a Q-Tip and scoop a little from the base and voila! There are at least 10 or more applications left.
My desperation came from the fact that this particular color is no longer made.
It is the story of my life that if I find a color that I love, be it eyeshadow, blusher, lipstick ... it soon goes out and they stop making it.
Does anyone else have this problem???
I would love to hear from you. Is ther any way to get a shade very close to it. I had a lip pencil which I used and used till there was no way. I could not find it any where.
Anjeena
By Pam (Guest Post)
June 5, 2006
0

found this helpful
Anjeena,
I recently found a website of a company that will make any lipstick shade for you of any color you want, even if discontinued...of course, I didn't write it down, but I was on google searching for a discontinued lipgloss. Try searching on google for this company.
By Rachel (Guest Post)
January 8, 2007
0

found this helpful
If you scoop out the last bit of your lippy from the tubey bit, and put it in and empty lipgloss container, microwave, let it cool and tada you have more lippy. But you have to apply it with a brush, or your finger, so its not quite as convenient
August 27, 2007
0

found this helpful
Anjeena wrote that her favorite lipsticks becomes discontinued.
I hate that too. But what I do now is email the manufacturer telling them the color that has been discontinued.
I have had great luck! They usually tell me that the lipstick goes under another name or they tell me of a shade that is really close.
Good Luck!
By Robyn (Guest Post)
March 2, 2008
0

found this helpful
Mix maple syrup, lemon juice, vanilla extract, and coconut extract also smell good.
April 23, 2008
0

found this helpful
Streaching your burts bees products.
I love berts bees, and have discovered how to get a great night cream from their products. I buy the small samples packs that are $ 11 and they have a small ammount of each product. I mix a small ammount of the night cream, the royal jelly, and the serium with coco butter in a 1/2 cup resealable container and it gives me the same results for less than a penny a jar, one small sample pack will last me months. This also works with their other products.
December 7, 2009
0

found this helpful
Changing the color of lipstick:
I'm just about the most frugal person you'd ever know, and I've found a way to change many lipstick colors I dislike to one I can wear. I'll take a light beige or a flesh-colored, neutral lipstick then apply it over or under a color I dislike or that's too dark or bright. The light beige, or light-flesh color lipstick will then tone down or completely change the lipstick you first applied! After applying, just rub your pinkie finger along your lips and the 2 colors will easily blend together. Try this, you'll like it!
Recently, my daughter was given a bunch of brand new full-size lipstick samples from a relative that buys Estee' Lauder and other high-end brands to get the "free" sample kit (if you spend over $25 or so on other make-up products). Anyway, my daughter gave me 5 or 6 tubes in colors she didn't really like. At first, I thought I'd never wear them, but after I applied the lighter neutral color over them to tone down the darker colors, most of them looked quite nice on me. I find that very dark reds tend to make me look older, but when I place the lighter colored lipstick over the top of the red (after I've blotted the red) then I get a wonderful color that looks good on me!
This trick also works to change a color from a "bluish" or a "more coral" color. (Say you are wearing a red outfit and the lipstick you have clashes). If you have a tube that looks like it's way too orange, save it and apply it over another color that's too "purplish", and the orange-coral lipstick that you may have hated, can totally change your lipstick's color and save the day!
A NOTE: When you start mixing colors by applying one over the other or one under another, you may end up with some lipstick colors that you totally love, but might not remember and can't repeat. Do yourself a favor and keep track of the lipstick blends by keeping a tiny pad and a pencil in your make-up drawer. Also, you'll get a whole different look depending on which one goes on first or last and if you do or don't blot in between.
ALSO: If you buy a "Mineral Powder Foundation" that's a bit too light for your skin, it makes a wonderful eye shadow. I use it on my eye lids, and it really brightens them up and makes me look more awake and alive! You can also apply the lighter mineral foundation powder over your under-eye-dark-circles to lighten them up as a sort-of "concealer" before you apply your regular mineral powder. Try it, you'll like it!
Answer

this Question

...
I am looking for discount grocery stores/outlets that carry health and beauty products in PA? It doesn't have to be in Ephrata, anywhere in PA would be worth looking into. Thanks in advance!
By lily4 from Ephrata, PA
Answers
August 14, 2010
0

found this helpful
By using the Google search engine you can find most anything for any state.
Do you have any of the following stores: Dollar Tree, Dollar General or Family Dollar?
August 14, 2010
0

found this helpful
Check out the beauty aisle at Amelia's in Lancaster county. They have some items there that you might like. Check out their website and it will have locations near you.
August 18, 2010
0

found this helpful
Try the Sharp Shopper. It's on Rt. 322 and Sharp Ave. in Ephrata, by Martins and Ace. I go there a few times a week. They do sell health and beauty items as well as groceries. The prices are 50-75% off retail prices. I think this place is better that Amelia's.
Answer

this Question

...