December 31, 2004
0

found this helpful
For a change, try adding turmeric to scrambled eggs. I never buy my spices or herbs from the supermarket as the price you pay goes mainly to the packing. Try to find a nature store that you can buy as little or as much as you like. The product will be fresher and also very inexpensive compared to the supermarket price.

By joesgirl
Tired of wasting good eggs to the edges of your frying pan and having a real mess to clean up? Let's face it, scrambled eggs seem to leave a film around the outer edge every time you cook them and I won't go into the detail of having them swim around in the dish water. Well here is how I dealt with the problem and the clean up is a snap.
Instead of using a spatula, that doesn't take the eggs off the sides of the pan, I use a rubber bowl scraper. If your heat isn't super high, this will solve all your problems. You can buy usually 3 bowl scrapers in a pack for about a dollar almost anywhere.
I have found this technique doesn't hurt the scraper and you will have two added benefits. One is that you use all the egg because the scraper is shaped to follow the edges of the pan. Secondly your cleanup is a snap.
So next time you scramble eggs try this little technique and find out how very simple and easy it is.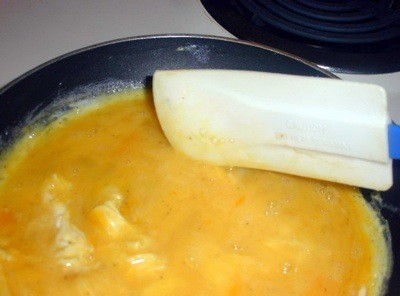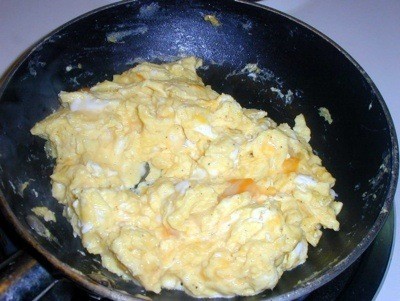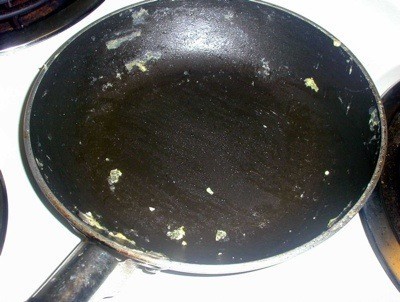 By gem from Gordonsville, VA
Comments
July 15, 2010
0

found this helpful
Top Comment
I use an iron frying pan for scrambling eggs. I whip the eggs with a fork in a bowl and then use the fork to scramble them in the frying pan but I do use the rubber scrapper to get them out of the pan. You are correct that it gets all the eggs out of the pan and there's no waste.