Shopping at Dollar Stores
Solutions
Share on ThriftyFunThis guide contains the following solutions. Have something to add? Please share your solution!
Dollar stores can be great sources for necessary items. However, don't assume that because something is in the dollar store, it is a good buy. Sometimes one can buy things elsewhere cheaper. For example, after Christmas last year, I was able to buy wrapping paper in the grocery store for fifty cents a roll. Not only was it cheaper, but there was more on the roll and it was of better quality. Know how much you want to pay for an item, and then wait until you see it for that price to stock up on it.
By Carol from Wyoming, PA
Before you set out to do your shopping, stop at your local Dollar Store. I have had to become very frugal, due to sudden changes in my life; the loss of my husband 18 months ago, and now living alone for the first time in 59 years. It's time to get frugal!
I spend approx. $20.00 a month at The Dollar store before I go into The Supermarket. What an amazing savings. Yes, I was always a name brand shopper, but when you can't afford it, you realize the inexpensive products work just as well. Try it, you may like it!

Dish liquid
sponges
computer paper
spices (88 cents)
zip-lock bags- all sizes
plastic ware w/lids
foil & plastic wrap
laundry detergent & fabric softener (Does the same job as the expensive stuff, that's all marketing ideas)
All gift bags, cards 2/$1.00, tissue paper
All stationary items; pens, pencils, tape, batteries ect...
Cleaners, toilet paper, paper towels, toilet bowl cleaner.
Seasonal items for your home.
Shop at your local .99 Cent stores or Dollar stores first before your regular grocery stores. Sometimes you can find items like canned crabmeat at the dollar store, where as in the regular grocery store it might have a costly price tag of $6.00 a can! Plan your weekly shopping trip, keep a list while shopping. Know what stores you can get the best prices at.
By Terri H. from NV
Editor's Note: There is a massive recall of Castleberry canned products due to Botulism, which can be deadly. Some of the smaller stores, including Dollar stores, have been found to still have these products on their shelves. Here is the recall article.
April 21, 2008
1

found this helpful
To save money shopping, purchase your incidentals at Dollar Tree, Dollar General and Big Lots. You'll be surprised at how much money you'll save by buying shampoos and cleansers. Most of their snacks are quite good, also Giant Eagle's bread is cheaper than Wal-Mart. I used to do all my shopping at Wal-Mart, but now I split it up amongst these stores to save 75 dollars in groceries. That is, of course, if these stores are located within close proximity because of the ever increasing gas prices.
By Kelli from Patton
Whenever you are in the dollar store, make sure you go down the food aisle. Many times, you get lucky and find items that are much more expensive in the supermarket. You may even find gourmet items.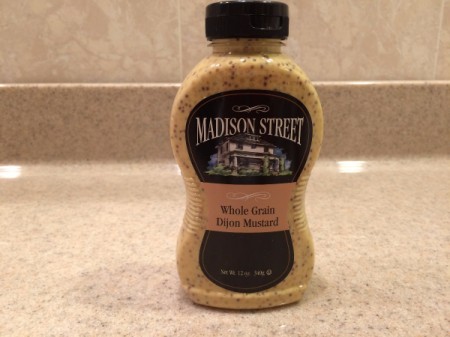 Read More...
I am an avid shopper and I research a lot. Do something for yourself and you will see what I mean. Go to Dollar tree and then search anything you like.
The lotions and body washes are just as good as the national brands.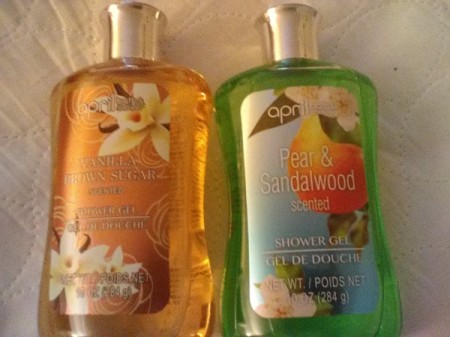 Read More...
December 7, 2004
0

found this helpful
This year when Christmas shopping, consider buying gifts as well as decorative items from your local dollar store. I went into our dollar store yesterday and was very pleasantly surprised at the amount of decorative items as well as gift items available - and at such a reasonable price!
By Robin
Read More...
I spent some of today repotting plants. Not wanting to use my good saucers for drip catchers, I looked around for something a bit deeper. I found a Dollar Tree sandwich/food keeper box and cut it in half.

WARNING - Do not buy the knockoff of the "Scott 1000" Toilet Paper at the Dollar Store! This gave my 5 year old granddaughter a very painful and itchy problem "down there" and it took 2 weeks and 2 visits to the doctors office to get her all healed up!
Read More...
March 28, 2005
0

found this helpful
'Family Dollar Stores' accept manufacturer's coupons. Shop there before shopping at the grocery or elsewhere to get the most for your money.
Read More...
I recently found that my local Dollar Tree carries high quality brand name frozen foods. I got Green Giant steam in the bag vegetables for a dollar a pack, which is much less expensive than at my local supermarket.
Read More...
I bought a queen size pair of panty hose at the Dollar Store for storing white potatoes. I put 10 pounds of potatoes in the panty hose and hung it on a nail. I retrieved potatoes here and there until the hose was empty. I really put that pair of panty hose through some rough treatment. Guess what? Not one run with all that rough handling!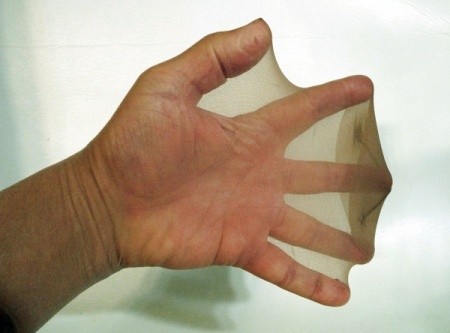 Read More...
July 5, 2017
0

found this helpful
To save some money at the dollar store, keep an eye out for coupons you can use when you shop there. This is a guide about using coupons at dollar stores.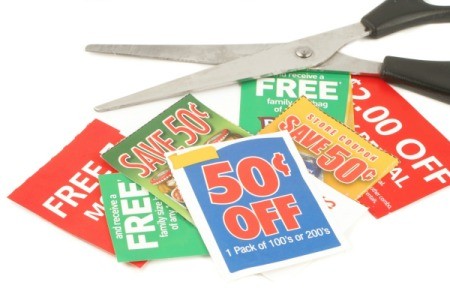 Related Content