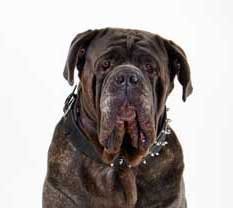 Call up your local shelter and ask them how many dogs they have. Ask them how many cats they have. Ask them how many pets come through the doors each month, or each year. If it is a kill shelter, ask them how many pets have been euthanized because there are too many homeless pets and not enough space.
When you adopt a pet from a shelter, most will require that you spay or neuter your new pet. Many will point you to a vet that offers discounts on the procedure, or even give you a coupon so the surgery will be free.
You may think that spaying or neutering your pet is cruel... but unless you are planning to become a breeder, spaying or neutering is essential.
Spaying and neutering helps your pet live a longer, healthier life.
Spaying eliminates the possibility of uterine and/or ovarian cancer and reduces the risk of breast cancer in female animals.
Neutering eliminates the possibility of testicular cancer and lowers the chances of prostate disease in male animals.
Pets that are spayed or neutered are often more affectionate, and have less temperament problems.
Neutered cats are less likely to spray to mark territory.
Spayed and neutered pets are less likely to roam the neighborhood or get into fights.
A dog or cat in heat is a target for the other animals in the neighborhood. When my parents' dog was in heat, we had a hard time keeping other dogs away from the yard. There was a LOT of howling.
A pregnant dog or cat is an extra financial burden -- vet visits and special food and then how many more new mouths to feed?
Animal shelters are full of animal mothers who got pregnant and got abandoned by their people.
Communities spend millions of dollars to help control unwanted and/or stray animals.
So, for a happier, healthier pet, please spay or neuter!
By Catherine Forman
Read More

Comments

Last year my neighbor moved and left her outdoor cats; which I have inherited. They followed me home and did not leave. So now all 3 cats have had kittens and I now have 13 cats and kittens to care for. Some of them are very unusual with thick furry hair and look like Siamese without the narrow face.
I have become fond of the mothers and want to keep a few of them outside, but need help with neutering and spaying. I have no income because I moved here to take care of my wheelchair bound mother. Is there help out there for someone like me?
Answers

April 25, 2015
0

found this helpful
I was on tight income and asked on freecycle. I had two cats done for free as long as I agreed to keep them. It was from a shelter that dropped off cages and we dropped them to the shelter in the next town over night. Jut go to freecycle with what you have here. If there is help you will find it.

DCA
Bronze Answer Medal for All Time! 220 Answers
April 26, 2015
0

found this helpful
Check for animal shelters run by counties, cities, etc. They usually offer much reduced services for neutering to avoid the problem you now have.
Read More

Answers