Catherine Forman
1

found this helpful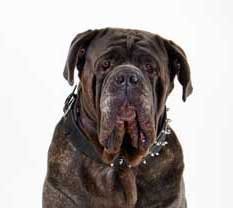 Call up your local shelter and ask them how many dogs they have. Ask them how many cats they have. Ask them how many pets come through the doors each month, or each year. If it is a kill shelter, ask them how many pets have been euthanized because there are too many homeless pets and not enough space.
When you adopt a pet from a shelter, most will require that you spay or neuter your new pet. Many will point you to a vet that offers discounts on the procedure, or even give you a coupon so the surgery will be free.
You may think that spaying or neutering your pet is cruel... but unless you are planning to become a breeder, spaying or neutering is essential.
Spaying and neutering helps your pet live a longer, healthier life.
Spaying eliminates the possibility of uterine and/or ovarian cancer and reduces the risk of breast cancer in female animals.
Neutering eliminates the possibility of testicular cancer and lowers the chances of prostate disease in male animals.
Pets that are spayed or neutered are often more affectionate, and have less temperament problems.
Neutered cats are less likely to spray to mark territory.
Spayed and neutered pets are less likely to roam the neighborhood or get into fights.
A dog or cat in heat is a target for the other animals in the neighborhood. When my parents' dog was in heat, we had a hard time keeping other dogs away from the yard. There was a LOT of howling.
A pregnant dog or cat is an extra financial burden -- vet visits and special food and then how many more new mouths to feed?
Animal shelters are full of animal mothers who got pregnant and got abandoned by their people.
Communities spend millions of dollars to help control unwanted and/or stray animals.
So, for a happier, healthier pet, please spay or neuter!
By Catherine Forman
January 14, 2005
0

found this helpful
Two unaltered cats and all their descendents can number 420,000 in just seven years.

Two unaltered dogs and all their descendents can number 67,000 in just six years.

The top reason both cat guardians and dog guardians give for not having their pet altered is that they simply have not bothered to do it yet.

20% of cat guardians think their cat is too young to be altered, and 18% say they are not able to afford spay/neuter surgery.

21% of dog guardians want to breed their dog, and 13% think their dog is too young to be altered.

An estimated 5 million cats and dogs are killed in shelters each year. That's one about every six and one half seconds.

Tens of millions of stray and feral cats struggle to survive on their own outdoors. Although some are altered and live in managed colonies, most are not altered and receive no health care. They reproduce at will and many suffer from illness or injury before dying. TNR stands for Trap-Neuter-Return.
Over half (56%) of dog guardians and nearly two-thirds (63%) of cat guardians rank pet overpopulation as the most important pet issue.
In a study of relinquishment of cats and dogs in 12 U.S. animal shelters, 30% of the surrendered dogs were purebreds.
The same study indicated that 55% of the surrendered dogs and 47% of the surrendered cats were unaltered.
It costs U.S. taxpayers an estimated $2 billion each year to round up, house, kill, and dispose of homeless animals.
Over 56% of dogs and puppies entering shelters are killed, based on reports from over 1,055 facilities across America.
Approximately 71% of cats and kittens entering shelters are killed, based on reports from 1,055 facilities across America.
Now for the answer to that pesky age question-
What is the Early Neutering Program (ENP)?
This is a program in which surgical sterilization of adopted puppies and kittens is performed prior to the traditional age of six months and, ideally, before they leave the shelter. The ENP was begun to help address the fact that fewer than 60% of puppies and kittens leaving the shelter prior to being altered ever returned for surgery. These puppies and kittens were then potential and actual sources of additional unwanted litters. The ENP began as a pilot project in 1989, but its success quickly made it an integral and ongoing part of our adoption program. Currently all puppies and kittens 8 weeks of age and older and in apparent good health are part of this program.
Is it really safe to do surgery on such small animals?
In the past it was considered too risky to perform surgery on younger animals due, in part, to primitive anesthetic agents, crude surgical equipment and limited knowledge of small animal pediatrics. Other concerns were that there would be other complications; such as stunting of growth, urological disturbances, and increased obesity. As a result, traditional guidelines of 5-8 months became the accepted practice. Beginning in the 1980s veterinarians began to study the safety and practicality of early-age spay/neuter. These studies show no significant differences in surgical risks, long-bone growth, urological disturbances and obesity between dogs and cats altered at 7 weeks and those altered at seven months. The success of our program here in Seattle confirms these results. The ENP is now approved and supported by the American Veterinary Medical Association, the American Animal Hospital Association, the Humane Society of the United States and the ASPCA.