My father was the weekend cook when I was growing up. He used to make a variation of this recipe, using veal. He called them Veal Birds, I think the name comes from tying up the rolls a bit like trussing up a stuffed turkey.
Prepare the stuffing according to package directions.
Place a 1/4 cup (more on larger steak) of stuffing on each steak and spread evenly, but not quite to the edges.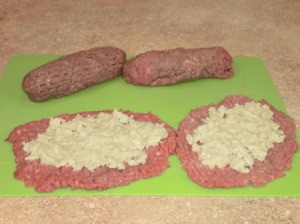 Roll up steak.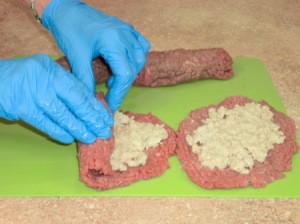 Tie up each roll with cotton cord or string, making sure to go around the open ends.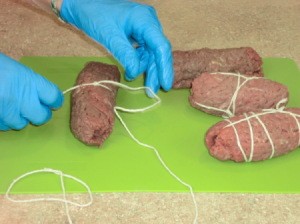 Brown rolls in Dutch oven or deep pot in a bit of olive oil.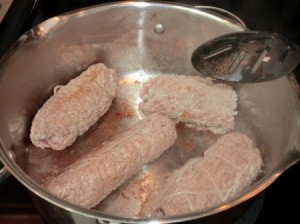 Add onion, tomatoes, and oregano. Bring to a boil. Cover and simmer until the meat is fork tender, approximately 25 - 30 minutes.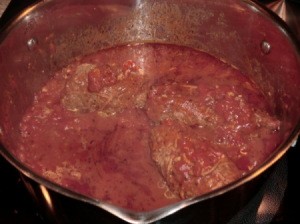 Remove the string. Serve with your favorite salad and vegetable.