Pudding
6 cups water
1 1/2 cups tapioca
salt
Bring 6 cups water to a boil, add 1 1/2 cups medium tapioca. Cook until not quite clear, add pinch of salt.
Sauce
In saucepan add:
2 cups brown sugar
1/2 cup butter
Beat:
Beat 4 egg yolks with 1/2 cup water and carefully add to rest of sauce. Bring to full boil, stirring constantly.
Add:
1/4 tsp. baking soda
1 tsp. vanilla
1 tsp. maple flavoring
Add 1/4 tsp. baking soda, remove from heat. Stir in 1 tsp. vanilla and 1 tsp. maple flavoring
Refrigerate for at least 4 hours and carefully fold in a large container of Cool Whip.
By Margie from Mount Vernon, Ohio
Ingredients
3/4 cup tapioca
4 1/2 cups milk, divided
1 cup white sugar, divided
pinch salt
1 egg
1 tsp. vanilla or desired flavoring
1 can crushed pineapple
Directions
Soak tapioca in 1 cup milk for 1 hour or more. Bring 3 1/2 cups milk to a boil. Stir in the soaked tapioca and simmer over low heat for 20 minutes, stirring often. Add 1/2 cup sugar and salt. Beat egg until light and fluffy. Add 1/2 cup sugar and add to hot mixture. Blend well and add vanilla or desired flavoring. Chill and add pineapple.
By Robin from Washington, IA
Requesting a tapioca pudding recipe. I do as the instructions tell me to do, but it just doesn't come out like my mother's. Does anyone have any tricks up their sleeves I can use? I will appreciate greatly any info.

Thanks,
Joan from CT
Answers
By tina (Guest Post)
June 7, 2005
0

found this helpful
sorry---not one of us can comeup with a food that will taste like our MOM'S-i am 70 yrs OLD and i still cannot bake an apple pie like my M other did.
By (Guest Post)
June 7, 2005
0

found this helpful
Using the recipe on the box, I have had great success. I often add a bit of nutmeg and/or cinnamon (just a touch!). Be sure to let the mixture stand the full 5 min. before cooking--and be sure and stir constantly. I also usually make double recipe. I have used this to layer with pie filling, such as cherry, for bring-a-dish suppers.
Another use is in a trifle instead of vanilla or chocolate pudding. In case your box doesn't have the same recipe as mine, it is: 1/3 cup sugar, 3 tbls. minute tapioca, 2-3/4 cups milk, 1 egg slightly beaten, and 1 tsp. vanilla. Hope this works for you.
By Holly (Guest Post)
June 7, 2005
0

found this helpful
My mother would always put a dab of cherry on her tapioca and I figured out that jarred cherries taste differently now than they did way back when.
By Joy Ruehl (Guest Post)
June 7, 2005
0

found this helpful
If you use Minute Tapioca, there is a recipe on the side of most boxes called "Fluffy Tapioca" which calls for folding the stiffly beaten egg white(s)with part of the total sugar into the hot pudding immediately after removing from the heat. The mixture can be tested for proper temperature if salmonella is a consideration -- I usually find the heat enough to cook the beaten whites.
The flavor of added vanilla may also be an important factor in the final taste. (I also make my own vanilla by soaking a cut bean in brandy and storing in a dark jar for a few weeks before using.) Adults who have requested the recipe say it is even better than what they remembered as a child!
By Judy Hamby (Guest Post)
June 7, 2005
0

found this helpful
I always follow the recipe on the box but I do add 1/2 teaspoon of almond extract in addition to the vanilla extract.
By Claudia (Guest Post)
June 8, 2005
0

found this helpful
Mix in a handful of mini marshmallows toward the end of the cooking time. They should melt most of the way and will make the tapioca fluffy and sweet. (Only fot those with real 'sweet-toothes')
October 17, 2012
0

found this helpful
I use the minute tapioca, and let the milk, sugar, egg, and tapioca soak/stand for 30-60 minutes (instead of the 5 minutes specified on the box). It comes out thicker and almost fluffy. Using whole milk instead of lower fat makes it taste like Mom's.
Answer

this Question

...
Is there a substitute for vanilla extract when making tapioca pudding?
By Betty from USA
Answers
March 31, 2009
0

found this helpful
I love almond extract; but you only need half the quantity of almond extr. (For example, if the recipe calls for 1 teaspoon of vanilla, use only a half teaspoon of almond.)
April 3, 2009
0

found this helpful
Actually any other flavouring you like can be subsituted for vanilla but as Jilson says you may want to add less. Just off the top of my head, orange,rum, cherry, strawberry.
Actually, you might even leave out flavouring all together, but I have the feeling it might not taste like much at all. No reason also that you could not use spices like cinnamon instead if it is a case of not having any flavouring on hand.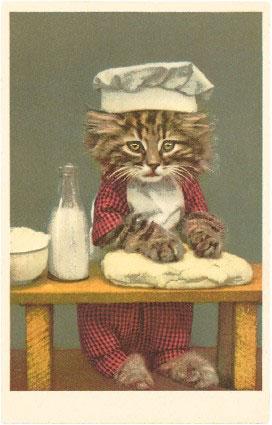 Answer

this Question

...