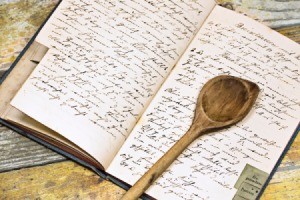 We grew up in a country area, at least 15 miles from a small town. We were taught how to work hard at all things. There was no down time as some make sure they get today. Each season had its work; some were to be fast and others slow and regular.
When we reached the age of seven, we were taken to be taught how things were done and shown how to do small parts of the work. Each year, we had more work added. By the time we came of age at 13, we could do most things in the home and yard as well as the money making areas. Some of the dangerous things were taught at 15 years old. Trading and work was half of our goods and supplies for the year. If people did not work hard, they did not have much.
The first thing we learnt was cooking and then baking. This was important because if we had what was needed to make foods we were not to waste. We had everything labeled but not with the fancy labeller you buy today. Some foods were put away for Christmas and other celebrations. There was a lot to remember. We did not go to the grocer to buy a smoked salmon or ham, we traded or made it ourselves. Life was simplified but cost more. These lessons were not easy to teach the next generations.
Part of cooking was cleanliness and each step was for a reason. That brings us to keeping all things clean and organized as the second area of importance to teach. Third was shopping. We did not go out every day or week. No, we went once a month, buying in bulk and sharing some with another part of the family. We had the things needed for this; a freezer and large pantry, a prep area, with the right bags, boxes and canisters.
The fourth area is furnishing the home. Not all things were new; our bed was new but the chest of drawers were second hand, our kitchen had half new. The things that could not be sanitized were bought new. Thrift stores and flea markets were a must. We also had a co-op for wool. It was a nice time to see all the women come together to stretch wool, wash it and card it. We divided it up and then at home, we dyed it then shinned it to the thickness we could work with. First we learn these things, then knitting came next. I broke so many strands because I held on to it as if it could still run like the sheep.
Fifth was sewing. We all, male and female, learnt to sew. Clothing lasted longer if you mend them. We would go to a thrift store to buy large or extra large clothing. These would be taken apart carefully and made into smaller clothing for the young. All these things can be taught and used today in different ways. An electronic area is important these days. We bought a surge protector plug for recharging phones tablets and toys. This helps so no one loses the cords and it is safe.
We had to camp to take vacations so our big family shared the trailer and tents, coolers, camp stoves and pots. As we taught the children how to do all these things and show them how the quality of life was better to work on all things. Work is free in the family and can be a great gift.