Treating a Staph Infection (Cellulitis)?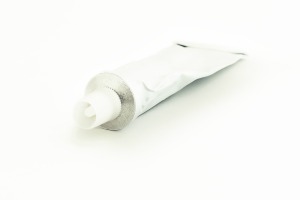 Has anyone on here ever had cellulitis and then when it started clearing up your skin peeled? I have lymphodema in my legs and got cellulitis a few months ago. It spread over both legs, my upper arms and one inner thigh. When I got through with my antibiotics my skin started peeling badly. That took a few weeks to stop.
Now I am getting cellulitis again and guess I am going to have to get back on antibiotics. Has anyone else ever been throughy this and know what I can do to stop the cellulitis and the peeling? Thanks for any help you can give me.
By christi from Paducah, KY
Answers
June 11, 2009
0

found this helpful
I had Cellulitis is Febuary and a sweet nurse told me to try Corn Huskers Lotion on my leg. I did and it helped so much. You might try it and see if it works for you too. I got the lotion at Wal-Marts but I am sure you can find it at other stores too. I tried so many things but this is what worked the best. It has made my hands smooth too. Good luck!
June 11, 2009
0

found this helpful
Thanks so much butterflytouch, I will get some tomorrow.
June 12, 2009
0

found this helpful
You are very much welcome! Please let me know how it works for you!
June 12, 2009
0

found this helpful
Bromelain helps bruises and injuries heal an average of three times faster and helps athletes regain peak form much more quickly. Bromelain is also a strong binder and increases the absorption of supplements and medicines up to three times or more of the amount that the body would normally absorb.
In addition, bromelain helps heal or lessen:
* Angina
* Arthritis
* Athletic and Musculoskeletal Injuries
* Bacteria Infections
* Bronchitis
* Cancer and Tumors
* CELLULITIS
* Cutaneous Staphylococcus Infection
* Debridement of Burns
* Dysmenorrhea
* Edema
* Inflammation
* Maldisgestion
* Pancreatic Insufficiency and Steatorrhea
* Platelet Aggregations
* Pneumonia
* Rectal abscesses
* Sinusitis
* Surgical Trauma
* Thrombophlebitis
Since I have always been one to take a healthy amount of vitamins, minerals, and other healthy supplements, I was extremely interested to see if Bromelain would help with the absorption. All I had to do was take a look at the bright fluorescent colored urine to know that much of what I take is passing through the body without being absorbed. So, I started taking a couple of 500 mg capsules of Bromelain daily. Lo and behold, the color of my urine was much lighter. And I felt more energetic too. I have no doubt it was the bromelain, a favorite supplement which I continue to take daily.
For an even better idea of what bromelain does and how it does it, I would like to point the reader to the following study (although a bit technical, it should give you an even better idea of how amazing bromelain is and the accuracy of what I have reported):
Bromelain: A Literature Review and Discussion of its Therapeutic Applications by Gregory S. Kelly, N.D.
You can find this study online in .pdf format at (www.thorne.com/.../bromela.) or in regular text at (www.tbyil.com/bromelain2.htm) .
PS: Store lotions etc. are loaded w/chemicals & may not have a good effect for you vs another, plus it's simply just bad for your blood. What goes on the skin goes directly into your bloodstream, think about that. Avoid antibiotics, this is your bodies job.
June 12, 2009
0

found this helpful
Just happened to have my last series of antibiodics yesterday for cellulitis in my foot and ankle caused by four spider bites and happened because my immune system has been compromised since recent diagnosis of Acute Bronchitis and borderline stage 2/3 Emphysema :-( I didn't get the peeling skin like you did but it sure has itched :-(
From what I found out, cellulitis is a staph infection and once you get it, you are susceptible to get it for the rest of your life. It remains in and compromises your immune system.
The best way to help make sure it does not recur is to be clean, clean, clean! Wash your hands often, use sanitary wipes on any public door knob, grocery cart, etc. If you get a bug bite or even a scatch, wash, sanitize and apply antibiodic oinment immediately!
At the first sign of possible recurrance of cellulits don't walk but run to your doctor or nearest emergency room. Cellulitis/staph is life threatening!
June 12, 2009
0

found this helpful
I was going to say it sounds like an immune system problem, and repeated antibiotics just help underlying issues to keep attacking. You might try white vinegar spread & rubbed into the infected area. Candida often surrounds staff infections, causing them to be hard to control. Killing the candida with vinegar on the skin & acidifying your stomach will help. Antibiotics only help candida to prosper, so it's a vicious circle, & it can take more & stronger antibiotics to control infections as time goes on. Check out candida symptoms & c if anything sounds like any thing you've suffered from. The thing with candida is, it keeps popping up in various ways & health issues.
June 12, 2009
0

found this helpful
Thanks for everyones advice and I will be following up on this. I really dont want to be on antibiotics for the rest of my life.
June 14, 2009
0

found this helpful
Have had cellulitis numerous times on my leg and ankle, caused by bacteria entering via break in skin from psorriasis. 7-10 days in hospital on iv antibiotics several times. Dermatologist had hospital get me Lubriderm cream and applied it twice a day. The celluitis burns your skin and it will stay red forever, but the cream kept it from peeling for me.
June 15, 2009
0

found this helpful
I guess that's what happened! Thanks
Read More

Answers
4 More Questions
Ask a QuestionHere are the questions asked by community members. Read on to see the answers provided by the ThriftyFun community or ask a new question.
I have had problems with staph infections and cellulitis for over a year. I have an appointment with a skin infectious doctor in two weeks. I have tried everything else and I hope to get some answers from this doctor. I was wondering if anyone else has had the same type of problem and what their solution was.
By Paula M
Answers
January 16, 2012
0

found this helpful
I had read somewhere, awhile back, that certain bacteria, including MRSA, if memory serves, are sensitive to plain ole garlic! Well, I'd take garlic supplements if I were in your situation, and consider topical application (but not without frequent changing alternating with open air). Maybe you are talking about boils. Vitamin C is wonderful, too! Vitamin D and sunshine on your skin. It will make you feel really great if you can gain control over this. Another general health thing is fish oil (or krill or seaweed) for your Omega 3s.
Very important: Bacteria thrive on sugar! So, for the time being, eliminate fructose, all artificial sweeteners, sweet fruits and fruits and vegetables that ferment, such as beans, watermelon, and others (green beans are okay - there is a list of fermenting foods called the FODMAP foods). And I might add try Citrucel to keep foods in your bowel moving so that you don't accumulate sugars. Additionally, approach this by boosting your immune system. Get beta carotene in your system and research other immune boosters (Vitamin C, again!). Best of success to you! Hope you feel better soon.
January 16, 2012
0

found this helpful
Since you mention you are prone/susceptible to staph then you need to know that you must be extra careful about cleanliness. It also means the people who are around you need to be thoughtful about cleanliness when around you too. About one quarter to one third of the population are carriers of staph and even though it doesn't affect them adversely at all they spread it unintentionally to others.
Your immune system must be in a weakened/compromised state because of illness and/or advanced age. I say that because my immune system has become badly compromised from emphysema, am 57 years old and am susceptible to staph/cellulitis now. The first time I got cellulitis about three years ago it had spread from my foot up to my knee in less than two days. It was caused from a spider bite. Now I know immediately what to do to try to prevent it and even though I still get it once in awhile no matter how careful I am I know to call the doctor for help right away.
Staph bacteria are very hardy and can remain indefinitely on items and that includes even inanimate fabric items like towels and items such as door knobs, shopping cart handles, items on stores shelves; basically anything. The bacteria enters the body through openings in the skin such as a cut, open sore, broken skin from dryness or bug bite or through the nose, eyes, ears and (sorry to be graphic) but even the vagina, penis opening and anus and then works itself/spreads through the blood stream. Staph can cause very serious illness and even death.
Now the weird thing about being staph susceptible is that it can often become worse from using too many antibacterial cleansers and/or antibiotic medications. What happens is the body is basically overdosed and becomes resistant to those very items meant to be helpful. With that said, try to not overuse antibacterial hand washing gels, antibacterial soaps (including antibacterial dish soap) and just use regular soap as often as needed. Use things like the wipes stores supply to clean the cart handle before shopping and wipe your hands with them again after loading the car and putting the cart back.
When you get home from any public place wash your hands and while out in public places resist touching your eyes, ears, nose, etc. When using a public bathroom wash your hands before going potty and use the paper towel to open the stall door. After going wash your hands and use another paper towel to open the door to exit the bathroom.
You and your loved ones need to keep their hands washed (with soap) and that includes not only after going to the bathroom but also after doing something as simple as blowing your nose or sneezing into your hand. I mention 'with soap' because you would be shocked at how many people don't use soap and think simple water (and then wiping dry on a community towel) is enough. It's not.
One more thing, if you get a cut, open sore or bite immediately wash the area well, place some antibiotic ointment (like Neosporin) on it and cover with a bandage. Keep it clean and ointment and bandage on it until it has healed. If "any" redness and/or swelling begins to spread immediately call your doctor or go to the ER because that means it has turned into cellulitis.
I mean no disrespect to the person who posted about using garlic and various other items to prevent staph. Some of those are wives tales and could do more harm than good. Skin staph is about bacteria and cleanliness. However, when your immune system is compromised eating healthy and exercising if possible does help boost your immune system. When you see the doctor have a blood test ordered to see what vitamins your system might be lacking and the doctor will then tell you which supplements and how much you need to take. Even vitamins and other various supplements should not be self subscribed and especially when your system is already compromised.
January 16, 2012
0

found this helpful
My mom had cellulitus real bad in her lower legs. I was told it came from poor circulation because she didn't want to keep walking and keep her blood circulating real good. The doctors put her on an antibotic and it cleared it up for a while but came back because we couldn't get her to walk. She needed to walk a mile a day and she didn't. That is all I know about the subject and I hope this helps you.
January 16, 2012
0

found this helpful
Manuka honey has been proven to be successful with staph and even MARSA. The advice you have gotten so far looks good.
January 16, 2012
0

found this helpful
I had cellulitus and had to be hospitalized for it. I was put on very strong intravenous antibiotics for 3 days. It took care of it.
Read More

Answers
I've got cellulitis under both my breasts. My doctor has given me antibiotics to take. The wounds are still infected, but the outer area where the rash is, is becoming flaky.
Does that mean it is starting to heal? I've got to go back in 2 weeks to see my doctor and I've got to go to the treatment room tomorrow to get the wounds dressed again.
Answers
March 25, 2016
0

found this helpful
I would look it up on www.webmd.com for sure. We might give you advice but they can give you facts. Good luck!
March 26, 2016
0

found this helpful
Try anti monkey butt powder. Not a joke. It has all natural ingredients and will give you relief and healing fast. Good luck to you. (We use it in Assisted Living facilities to help obese people with the same problem you have.)
March 27, 2016
0

found this helpful
Your condition may actually be "intertrigo" an under breast rash that is a result of skin on skin irritation and resulting yeast infection. The site below will help in understanding the condition and help in treating the current condition and avoiding future problems:
Read More

Answers
Does anyone know of a cure for cellulitis? I have been diagnosed with it, and told I would have it for the rest of my life. I have had it for three years now.
By Dan Lawrence
Answers
April 8, 2014
0

found this helpful
I know of no "cure" for cellulitis. I have had several bouts with it and the last one put me in the hospital for 4 days this past January. It doesn't take much for bacteria to get into the tiniest scratch. The only thing they can do for you is give antibiotics. Previously, I was on oral antibiotics, but this time I needed antibiotics by IV and could only take them every 36 hours because they were so strong they could have caused kidney damage. Then I was released with strong oral antibiotics and was on them for about a month.
One suggestion the doctor has was to use alcohol free body lotion to keep the skin supple and not allow cracking for the bacteria to get in. I now use it daily and it does seem to help. As the doctor explained it, it was like an inside out sunburn. The pain felt like someone hitting you on the worst sunburn you ever had and then the skin peeled like a sunburn once it started to heal. Keep the legs elevated was also advised to reduce swelling. I still have the red coloration on part of the leg and seems it will always be there.
Sorry, I, too wish there was a way to avoid it, but it seems it hits me every few years, this time was the worst.
June 15, 2014
0

found this helpful
I have never heard of this condition, but, I found a site with comments from people who do have it. The first commenter sounded positive about a new antibiotic, Cubicin. Hope this helps.
Answer

this Question
I have a problem with recurring staph infections from cellulitis. Does anyone have a solution using a strong poultice?
By Dan L.

Read More

Answers
Categories
Pages
More
Categories
Published by ThriftyFun.
© 1997-2021 by Cumuli, Inc. All Rights Reserved.
https://www.thriftyfun.com/Treating-a-Staph-Infection-Cellulitis.html